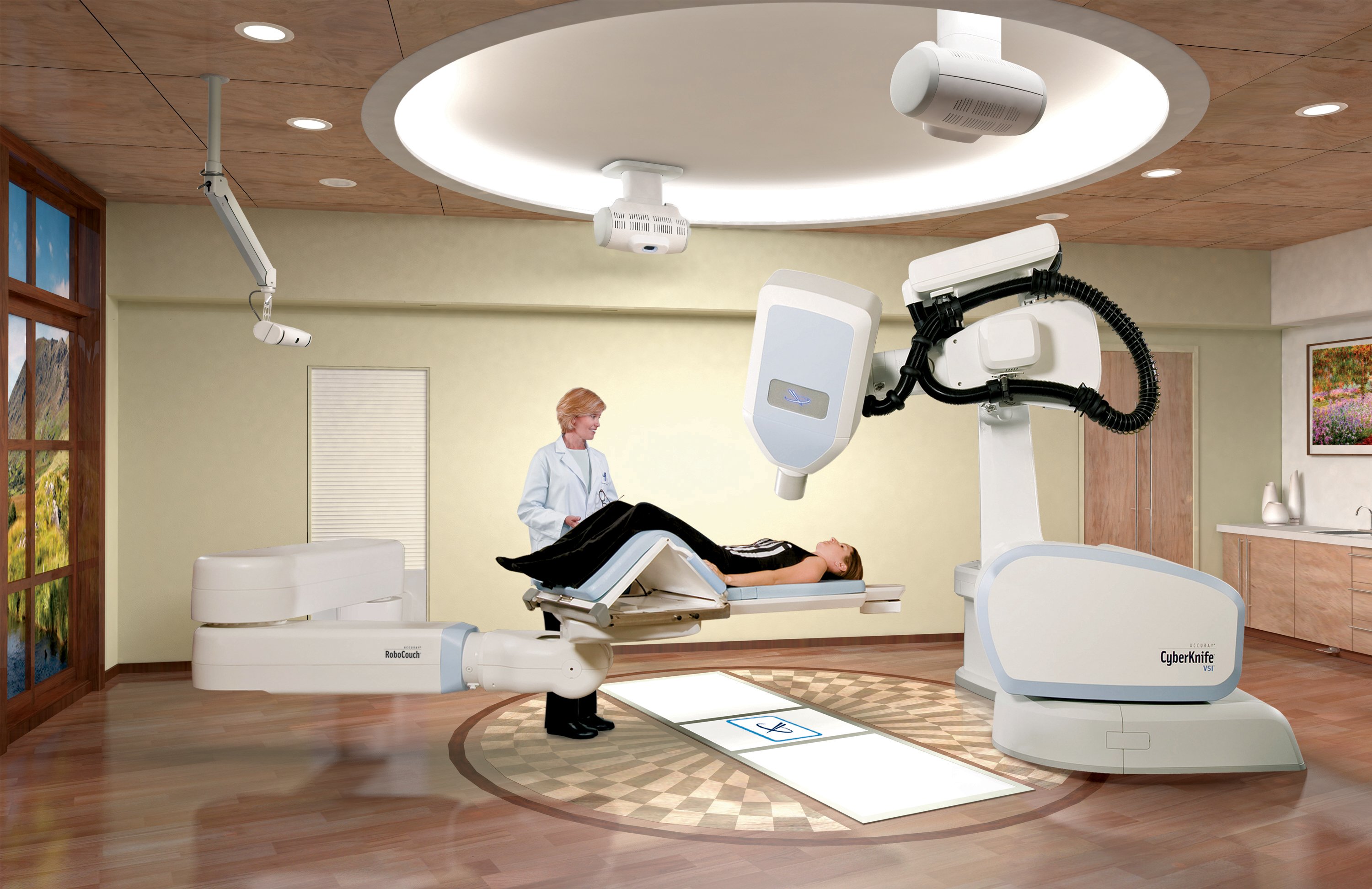 February 11, 2013 — Accuray Inc. announced that the European CyberKnife Center Munich-Grosshadern (ECZM) has treated the world's first patient with the new CyberKnife M6 System. With the installation of the new system, the Munich center, in close cooperation with the University Hospital of Munich, is the first to offer cancer patients treatment with the CyberKnife M6 System, the latest generation of the CyberKnife System. The new system is now able to provide enhanced quality, a streamlined user interface for treatment delivery and precision to radiation therapy treatments and continues to provide clinical capabilities including non-isocentric, non-coplanar robotic beam delivery and real-time tracking and automatic correction.
"We are pleased to have installed the first CyberKnife M6 System at the European CyberKnife Center Munich-Grosshadern," said Joshua H. Levine, president and chief executive officer of Accuray Inc. "The CyberKnife M6 System is the next generation system and will enable clinicians to provide cancer patients with truly personalized treatments."
The ECZM is a global pioneer in radiosurgery. Back in 2005, the center was the first in Germany to have installed a CyberKnife System. As of today, the team of clinicians has treated more than 3,500 patients for intra- and extracranial tumors using CyberKnife SBRT.
"It is vital to offer our patients the best possible care. With the CyberKnife System, we know from experience that extremely accurate outcomes can be achieved. The new system enables us to treat patients significantly faster. Also the treatment will be available to a much bigger patient population. With the CyberKnife Systems we are able to adapt the treatment accurately to the individual needs of each patient's indication," said Prof. Dr. Berndt Wowra, Neurosurgeon and Radiosurgeon.
Dr. Alexander Muacevic, Neurosurgeon, Radiosurgeon and president of the Radiosurgery Society, added: "We will now be able to not only treat small, well-circumscribed tumors, but also larger and irregularly-shaped target structures."
For more information: www.cyber-knife.net/en.html