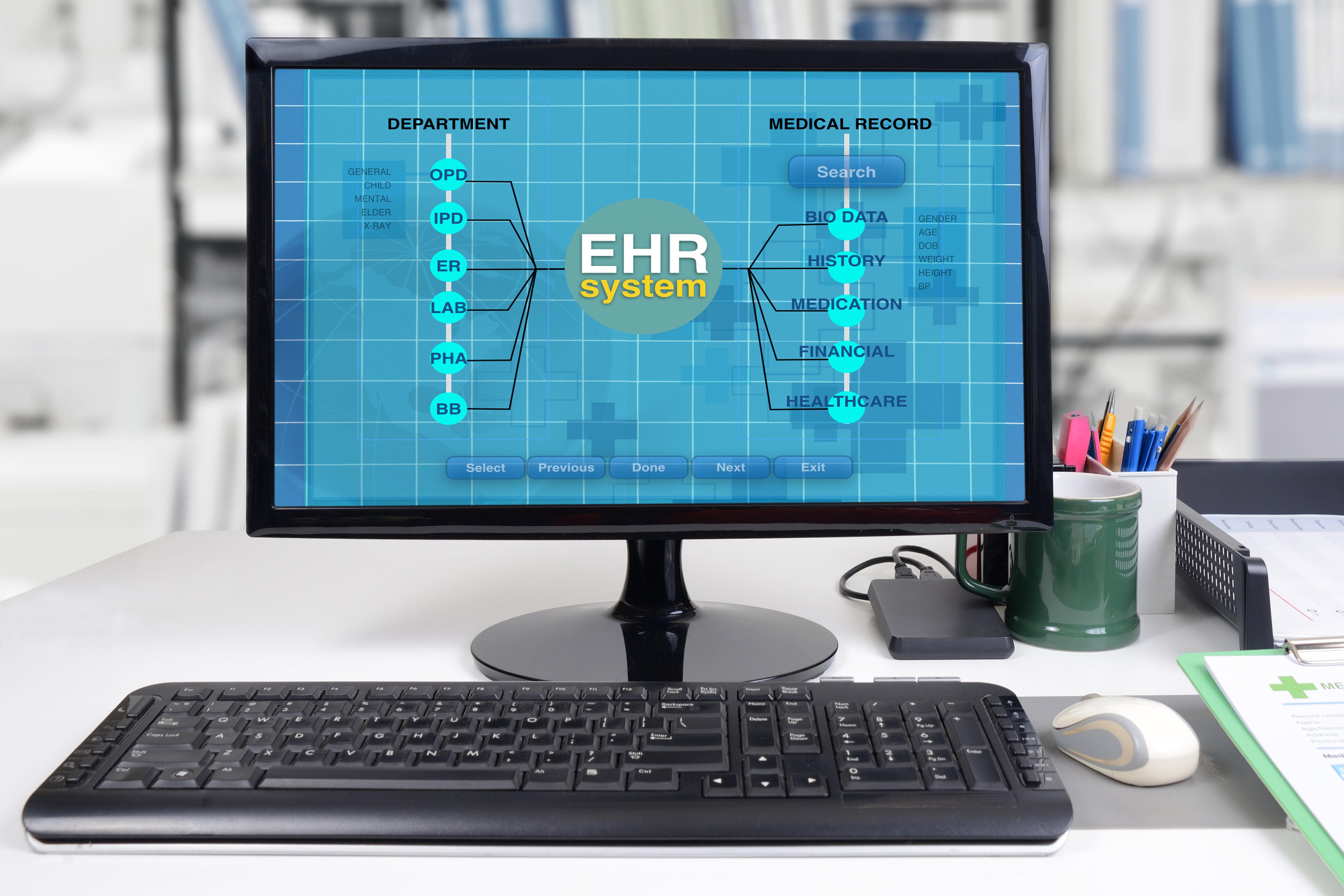 Medical imaging and informatics are critical to delivering care and managing wellness. Imaging was an early adopter of technology in healthcare. Decades before the ubiquity of electronic health records (EHR), imaging (radiology specifically) had moved away from analog processes (the lightbox and film) to a digital healthcare footprint. But serving as early adopters of digital health came with an upside and a downside. The upside was realizing efficiencies that resulted in better care, higher quality, increased revenue and reduced costs. The downside was that it became somewhat entrenched in a technology model that was very centered around the department and a single user, that being the radiologist. That radiology user must be preserved but now, be reshaped. Like any paradigm shift, the new environment is coming against strong headwinds. A completely new, but extremely large set of users with high diversity of expertise and differing demands, have hit healthcare delivery organizations (HDO). However, these HDOs do not understand what they are up against. To make matters worse, most vendors don't see the shift either.
The workflow designed and supported in digital imaging was human user-centric. In the case of radiology, the user was always the radiologist. The market technologies supported this approach, and every picture archiving and communication system (PACS) vendor designed their solutions to optimize radiologist workflow, from the tools to the display protocols, from the worklist to the post-processing. But the world has changed, and the radiologist is no longer the only user that must be considered in designing the technology that supports medical imaging. The user population for imaging data is no longer human and no longer goes home at night or takes a lunch. In order to move from a single user profile to a wide range of user profiles, we must rethink how we deploy technology to support the future. DICOM will continue to be the standard for all diagnostic imaging — as it should be — but beyond the capture and initial store, there are many innovative ways to manage that data based on problem statement and use case. Let's discuss some of the key stakeholders that now must be considered users in medical imaging and informatics — specifically, how users are moving from humans to machines.
The Patient
As a patient, we are expecting to have a similar access experience to our images and health records just as we can see our financial portfolios today from our own personal devices. As we shift from patient to consumer mindset, we expect to own our data that includes both access via portal as well as the ability to download or transfer that data electronically. Startups are moving into this space from other areas of healthcare including ECG, genetics and labs. As patients we are getting tagged with multiple biometric devices, and soon there will be a hidden expectation driven by the insurance business that all that information will be collected, stored, analyzed and managed over decades of our lives. Imaging and more importantly access to those pixels for learning machines is not far behind. Many vendor technologies are designed, and even priced, based on concurrent users. Why is that? It's because the technology is built around handling and sizing the impact to the system inside a department. What happens when the concurrent user number grows exponentially? Whether these images and informatics are acquired by modality or by other encounter-based device and workflow, patients expect this data to be available via browser, tablet or smartphone in real time.
Medical imaging used to be solely in support of specialist workflow, but now it's personal. The patient is a user — not necessarily to see the pixels but to share those pixels with learning machines inside an artificial intelligence (AI) system that manages personal health portfolio. More importantly the patient through one-tap sharing via the smartphone will unleash a mass exchange of information between two completely disparate healthcare delivery organizations that nobody sees coming. Not just imaging but all healthcare content, all driven by the patient as stated inside the Office of the National Coordinator for Health Information's (ONC) secure and trusted framework.
The Clinician and Referring Physician
The clinicians and referring physicians require a delivery of requested content in under 2 seconds. This group of users is looking for a longitudinal and horizontal view of the patient and a continuum of care. They are no longer constrained to the mindset of an episodic event as was done historically. This group wants to see the whole picture inclusive of a future picture. Smart viewer applications are presenting most recent or directly requested content inside this timeframe. However, in the background, a search must be kicked off in real time to collect and gather anything and everything of relevance in that patient's history, both locally and globally. While this seems far-fetched from today's model, keep in mind this is the ONC's expectation by 2025.1 When a patient presents, a continuity of care based on the treatment plan is created. The care team is called to action, working in parallel with the patient. The structured patient information from the EHR serves as a trigger for a platform that should orchestrate all relevant information for the patient. With the advent of web-based integration there will be a rise of third-party solutions that are able to manage this.
The Specialist
This group not only needs images immediately, but also expects specific relevant historical images at the same time without latency. This group requires high-end toolsets needed for their specialty, with greater automation built into the way images and data are visualized (think artificial intelligence and machine learning [ML]). This group is the traditional user for which PACS was designed. This is where the rise of advanced visualization was generated, allowing this group of users to achieve advanced image manipulations and measurements including 3-D, 4-D and 3-D printing. These proven and U.S. Food and Drug Administration (FDA)-approved algorithms will be the basis for the deep learning machine side of the business … but more on that later. These large datasets (which continue to grow with every wave of innovation) require new ideas around network and bandwidth. In addition, this impacts how these users interface with their data due to the sheer volume of data available (both imaging and discreet), which requires new tools for managing and tracking access and diagnosis of the information, including supportive algorithms around display algorithms, eye tracking and data precision intelligence.
IT and Ology Department Head
IT professionals and department heads need access to this data via portal and viewer as well. That access is an analytics and monitoring application; and their demand is measurable in near real time as well as real time now. An effective technology platform provides context for all of the DICOM, HL7, XML and soon JSON information using measurable key performance indicators (KPI) inside an analytics viewer or portal. This requires that they view inefficiencies in patient, modality, equipment, department, clinician, physician, institution or any other measurable quantity within their healthcare ecosystem. It is the collection point for all elastic content. There must be a providing platform that is not restrictive, but elastic in nature. This translates into the ability to receive any data type from any source. The future will require technology that serves as the collection point for all this data, then serves as the enterprise bus that provides access to all this information — a collection point that normalizes information and holds it in a canonical data model. This data model will allow for sharing of information and is the principle around interoperability.
Machines and Learning Machines
Many emerging technologies including AI, machine learning (ML) and other intelligent solutions are computer-driven viewers not only for meta-data, but for the pixel data as well. What used to be a read-it-once-and-done by humans has now become the read it and read it frequently over and over all across time learning machine user. The demand here is incalculable, but will clearly mandate constant access from many different sources. These applications must be "taught" and from this, clinical suggestion support will occur. The rise in value for workflow optimization, incidental findings and supplemental support in an industry that is facing staffing shortages are all market demands that will drive automation. The demand here is measured in milliseconds, yet the biggest unknown is the number of applications that will require access. This multiplier demonstrates that the future will be calculated by millions of requests per second. This is the current reality in the financial markets — so it's reasonable to assume it will occur in healthcare.
The Smartphone
We have an entire generation who will take care of us old people soon. The world of Millennials is completely different. We grew up in a world of structure and hierarchy very specifically organized in ways for acting and performing personal and business tasks. Today, the Millennial generation is teaching us how to deal with the world more directly with a much higher rate of interaction. The communication mechanism is the smartphone. Millennials ask for anything via the phone. All communication is done via the phone. All transaction and sharing are done via the phone. After attending a College of Healthcare Information Management Executives (CHIME) event and listening to the head of the Centers for Medicare and Medicaid Services (CMS) define interoperability in a use case as, "I live on the east coast of the U.S., I have a health event on the west coast of the U.S., I pull out my phone and one-tap, resulting in the sharing of all my health records," suddenly Millennials taught us what the future looks like.
The user profile for imaging is changing. It will occur slowly at first. But as it matures it will accelerate. Only systems designed and built with this in mind will withstand the complexity, scalability and agility demands the new market will require. Any medical imaging roadmap must account for this in its technology architecture.  
General reference:
The Office of the National Coordinator for Health Information Technology, Connecting Health and Care for the Nation A Shared Nationwide Interoperability Roadmap. https://www.healthit.gov/sites/default/files/hie-interoperability/nationwide-interoperability-roadmap-final-version-1.0.pdf. Accessed April 16, 2019.
Larry Sitka, vice president and CSIO enterprise applications at Vital Images, is a recognized global subject matter expert in HIT (healthcare IT) interoperability. Sitka was one of the early visionaries who recognized the potential of a highly interconnected HIT network. He was a direct contributor to the Office of the National Coordinator's (ONC) interoperability roadmap for healthcare. Sitka has 30 years of experience in medical imaging. He holds several U.S. and EU patents focused on digital asset management across healthcare, printing and publishing, defense mapping and photographic businesses.
Jef Williams is managing partner for Paragon Consulting Partners, LLC, a Sacramento, Calif., based healthcare IT consulting group. Jef brings more than 25 years in strategic positions in both for-profit and not-for-profit organizations. His expertise lies in leading complex initiatives including large-scale healthcare IT strategy, business case analysis, and solution implementations for both public and private sector clients. Williams speaks regularly and is published on industry issues including operations, management, digital transformation and health IT.
Related content:
itnTV "Conversations": Vital Images Helps Build Infrastructure for the Future
VIDEO: Six Tenets of Enterprise Imaging Strategy
---
If you enjoy this content, please share it with a colleague