Getty Images
Healthcare is still reeling from the unforeseen disruption that COVID-19 has caused throughout the industry. For some imaging departments, the virus uncovered a disconnect between the imaging technology they have and what they need to thrive. But even without a once-in-a-lifetime pandemic, balancing cost and value has always been a challenge for imaging departments. One reason for this is that technological innovations come at a fast pace, and there is always something new on the horizon that may be a worthwhile investment that expands how you serve patients and referrers — or may be a budget drain with little payoff. Although the fast pace of technological advances is what makes radiology such a rewarding field of medicine, it is also what makes it expensive to stay on top of — and indeed, in front of — various trends.
There is a more philosophical aspect to the question of technology acquisition as well. Is your department interested more in efficiency in day-to-day imaging, or in providing new solutions? While these two approaches aren't mutually exclusive, they are often at odds, especially given limited budgets. Add increasing patient demand and continuing staff shortages — which express themselves in backlogs that demand new approaches to throughput — and every technology purchase requires careful consideration to determine if it meets your long-term goals.
So how can organizations achieve the right balance between adopting new technology and containing cost, while meeting current challenges and future-proofing their operations?
Macro and Micro Evaluation
First, you must assess purchases on both a macro and micro scale. It is important to evaluate systems on what technology improvements they offer. But it is equally important to evaluate how they fit within the mix of what you already have and what goals they serve — whether it be increased throughput, addressing a new diagnostic need or emerging application, or improving your workflow," said Robert Bayerlein, senior product manager at Dunlee. Knowing the goal of a purchase will help keep you from overspending or underinvesting.
Know What You Are Measuring
Second, it is important to know what you are measuring. Cost and value can be assessed in many ways, and you must make sure that your assessment reflects the reality of your world today.
Evaluate True Price, Not Purchase Price
For example, purchase price is an important element of every purchase decision. But in addition to the purchase price, radiology leaders include the cost of integration, new personnel and training, maintenance, and replacement parts in their evaluation of the cost of ownership. They balance this cost with the cost of lost opportunities if they cannot keep up with growing patient volumes or lose referrals to competitors with more up-to-date equipment.
Investigate Alternative Business Models
Ownership is another area that is increasingly varied. Instead of business models marked by monumental investments in expensive equipment, organizations can seek more flexible models to mitigate risk. This could mean engaging in models that offer reimbursable trade-ins, rentable equipment or pay-per-scan models. Another alternative is refurbished equipment, which offers same-as-new systems at a lower cost. Because these systems have been meticulously restored by vendors and can often be upgraded with the latest software, they may be nearly indistinguishable from new systems. Refurbished systems can give you access to advanced technology at a lower total-cost-of-ownership.
Mobile systems are another way to add flexibility to both your services and your budget. A mobile computed tomography (CT) or magnetic resonance imaging (MRI) system allows you to provide services at multiple locations where volume doesn't support a full-time system, but each location would benefit from offering services one or two days per week. Mobile systems also allow you to continue providing services if you are renovating your imaging suites, or to mitigate infection risk by moving outpatient imaging outside the hospital. Finally, a mobile system is a commitment-free way to test a market and assess potential patient volume at a location before you make the investment in a permanent system. In addition to rental costs, the cost of offering mobile services include security deposits, transportation costs, installation and cleaning.
Assess Downtime
COVID-19 has shown first-hand the importance of reducing downtime of imaging systems — time that departments cannot afford when there are patients in critical need plus an increasing volume of elective imaging.
"While downtime is often thought of as that time in which an imaging system is in need of maintenance or repair, it is more useful to define it as that time when a system cannot be used," Bayerlein noted. "Under this definition, many small but controllable factors can be causing downtime that limits your throughput. For example, a CT system may be in perfect working order, but still require significant time between exams for the X-ray tube to cool down. A system that uses CT tubes with liquid metal bearings reduces the need for cooling, which can add up to additional slots to schedule exams."
When evaluating MRI scanners, take into consideration the downtime of patient set-up. The fastest imaging protocols available cannot make up for time lost with unwieldy, uncomfortable or difficult-to-position coils, for example. Creating a friendly atmosphere and educating technologists on how to put patients at ease can also reduce the time when the scanner is not in use, improving throughput and helping you to avoid backlogs.
Take Advantage of Value-added Services
One way to increase the value of your technology purchases is to take full advantage of vendor expertise. Ask your equipment vendors about value-added services such as workflow analysis or continuing education opportunities. Connect with them at conventions and webinars to gain insights into trends and opportunities.
To control service costs, investigate independent service organizations (ISOs), which can respond quickly to your needs and supply you with necessary replacement parts, providing a valuable alternative to OEM service. It is surprising how often organizations have never considered using OEM-equivalent parts and independent service organizations for less expensive but equally effective replacement parts and maintenance service.
A willingness to look beyond traditional purchase and maintenance models can pay off in a greater lifetime value of your technology and help you adapt as imaging needs change.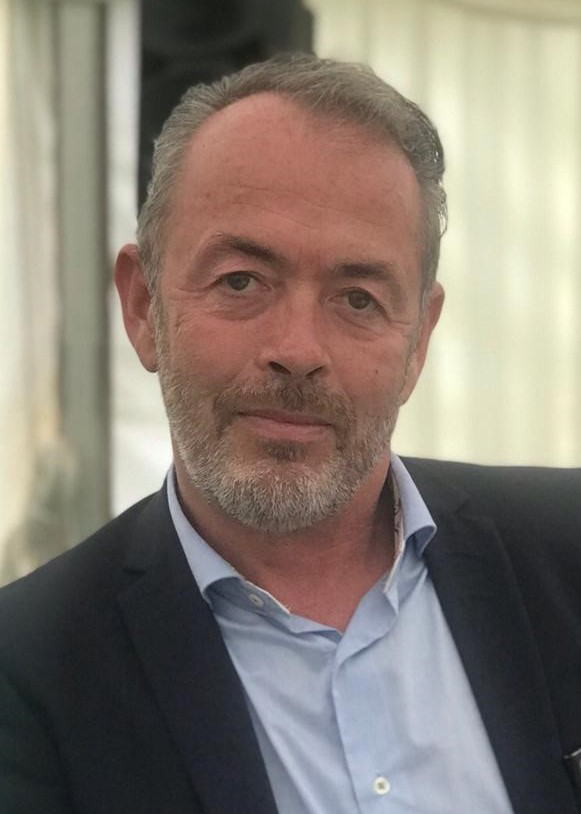 Guido Stoeckmann is regional sales manager at Dunlee. He draws on more than three decades in the medical imaging business, in both service and sales, to provide customers with technology solutions and seasoned advice.
Related Radiology Business Content:
FDA Releases New Report Assessing Quality, Safety and Effectiveness of Medical Device Servicing