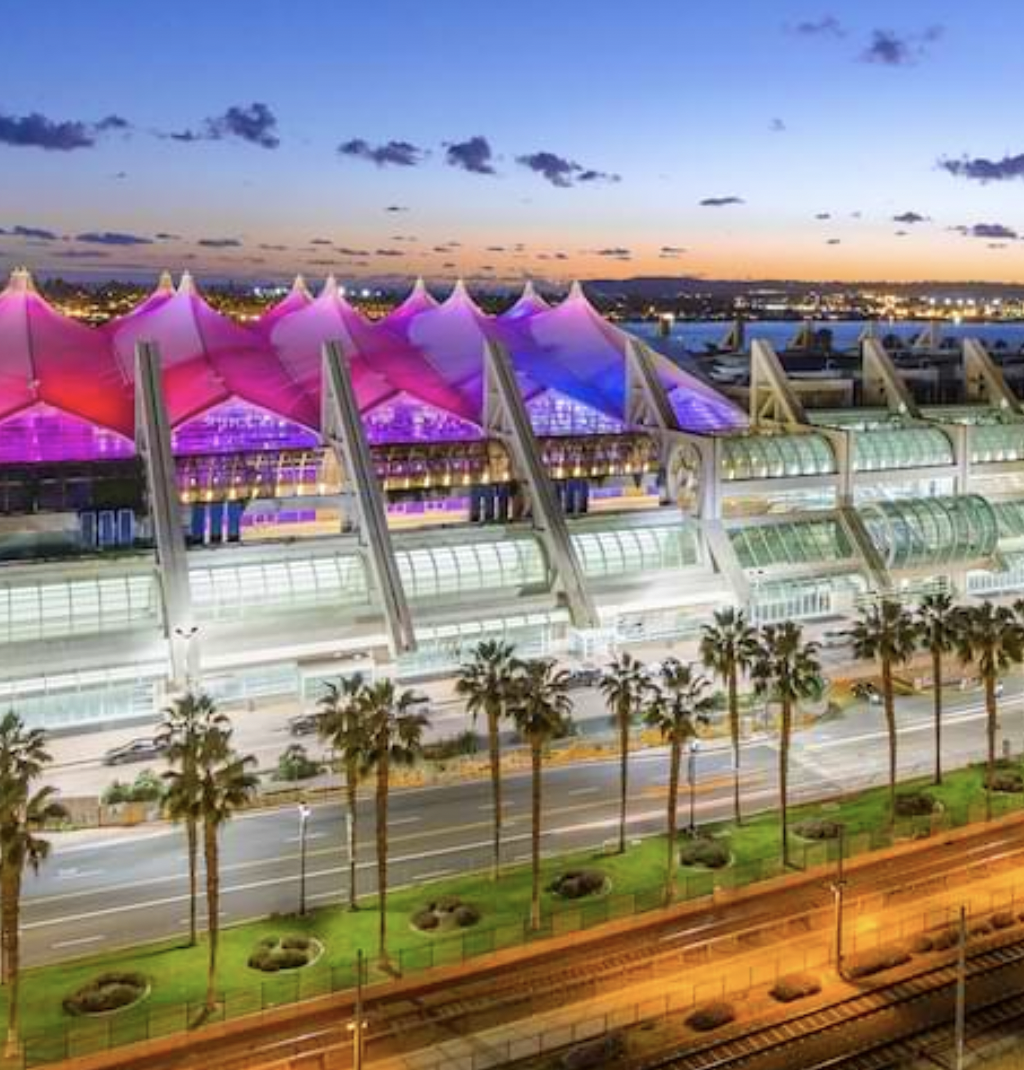 The AiMed Global Summit will be held June 4-7, 2023, at the San Diego Convention Center, featuring a comprehensive agenda of key leaders and wide-ranging sessions on artificial intelligence (AI), its application, opportunities and implications on healthcare.
May 10, 2023 — The AiMed Global Summit will be held June 4-7, 2023, in San Diego, Calif, and program details offered include a comprehensive agenda of key leaders on artificial intelligence (AI) and its application and implications on healthcare. The event will offer six high-value tracks, 200+ speakers, a dozen keynotes, pre and post summit partner events over three days, offering attendees a chance to gain insights into the latest use cases, perspective and approaches in AI medicine. Participants will also have an opportunity to access the Smart Health Expo, network with 1500 healthcare game changers and hear from top health AI luminaries, facilitating expert insights, proven best practices and real-world success stories, and interact with more than 60 sponsoring exhibitors, according to AiMed Global Summit planners.
An overview of AiMed Global Summit news features and program highlights has been updated by the editorial team at Imaging Technology News/ITN (itnonline.com) and Diagnostic and Interventional Cardiology/DAIC (dicardiology.com) who will be on site and offer ongoing coverage.
Speakers in the Spotlight
Representatives from the following top healthcare facilities across the country have been tapped to speak during the Summit, and include but are not limited to: Tenet Health, Mayo Clinic, University of California, Duke AI Health, Harvard Medical School, Phoenix Children's, Rady Children's, University of Texas MD Andersen Cancer Center, and CHOC Children's.
Additionally, leaders from leading associations are scheduled to participate as Speaker Advisors, including President-Elect of the American Medical Association, Jesse Ehrenfeld, MD, providing "An Update from the AMA" on June 5, as well as representatives from the American Hospital Association, and the American College of Cardiology.
Major business speakers include: Bayer - Head of Medical Affairs, Digital Radiology, Ankur Sharma; Nuance – Chief Medical Information Officer, Matthew Lungren, MD, MPH; AWS – Principal Business Devt Officer-Academic Medical Centers, Rod Tarrago, MD; Google Health – Chief Clinical Officer, Michael Howell; Clinical Lead, Public & Population Health, Von Nguyen, MD; Philips – Global Practice Leader, Edgar Van Zoelen.
Session Tracks
During AiMed 2023, content will be split across six dedicated tracks which planners have described as focusing on these areas:
1) From Data to Delivery: Uncovering how data is being leveraged to drive innovation and help change the way clinicians and healthcare business leaders identify, manage and treat patients.
2) Population Health & Equity: Participants of this track will discuss, question and collaborate on developing, validating, and testing AI approaches for risk prediction, bias situations and areas of prevalence, diagnostics and decision making to provide value for cohorts and improving health equity.
3) Ethics & Regulation: With a lens of ensuring humans remain in the loop, discussions explore the nuances of AI so that it promotes well-being, patient equity, human safety and the public interest. This track deep dives into the R.E.A.L (regulation, ethics, accountability and legal) issues around AI and the wider considerations. 
4) Tools & Deployment Track: Participants will be able consider use cases and lessons learned to aid your deployment decisions and benefit from the transformational opportunities that AI can provide in medicine and healthcare operations. Dig into the AI tool kit and explore RPA, wearable technology, NLP, digital twins, neural networks, machine and deep learning, extended reality, etc. For those wondering how to implement AI in their roles, scale up, just getting started or already an expert.
5) Strategies for Healthcare Leaders: This track translates these nuances in detail to build sector resilience as we reimagine the future of healthcare with AI. Seeks to answer the question: do we have the policy, strategy, funding models, education and people in place to deliver at scale?
6) Application in Clinical Domains: As the scope increases, providing clinicians with further insights into patient conditions, this track shares the latest applications and use cases across clinical domains.
June 4: Pre-Summit Programs
The College of Healthcare Information Management Executives (CHiME) is hosting the Innovation in Clinical Informatics as part of AiMed Global Summit's Pre-Summit Program on on Sunday, June 4 and Monday, June 5. CHiME is the professional organization for Chief Information Officers and other senior healthcare IT leaders. CHiME enables its members and business partners to collaborate, exchange ideas, develop professionally and advocate the effective use of information management to improve the health and care throughout the communities they serve. Learn from leading experts at this jam-packed program led by C-level healthcare executives, delivering the roadmap to implement next-gen solutions in your practice. 
ABAIM AI Review Course
The American Board of Artificial Intelligence in Medicine (ABAIM) is hosting an AI Review Course as part of AiMed Global Summit's Pre-Summit Programming. ABAIM is a nascent multidisciplinary AI advisory group of domain experts formed to provide educational content and a certification examination for healthcare participants in the course as they embark on their journey of AI in medicine. In partnership with AiMed Global Summit, ABAIM is offering a CME-accredited course led by industry experts. This one-day course is the perfect foundation for gaining an educational certification assessment in AI. With a live faculty of industry leading experts, it is not to be missed! Learn from AiMed Founder Anthony Chang, and ABAIM executives leading the way for AI in medicine, and join the conversation in developing best practices set to advance digital healthcare. The activity will be worth eight credit hours based on the current schedule.
The AiMed 2023 Networking Reception will also take place Sunday evening.
Monday, June 5
CHOC's Chief Intelligence and Innovation Officer, Anthony Chang, MD, MBA, MPH, MS, is the Chairman and Founder of AIMed, who will join with AiMed CEO Freddy White to deliver the Grand Opening Keynote address on Monday, June 5.
The Headlines Stage, featuring expert sources on key topics daily, will kick off on day one with an address focused on "AI Foundations: 2023 Update of AI in Healthcare." Presenters joining AiMed Founder Chang for this session include Alfonso Limon of Oneirix Labs, Karen B Seagraves, PhD, Sharief Taraman, MD, University of California, Irvine School of Medicine.
Official opening of the AiMed Smart Health Expo featuring vendors providing solutions, services, inspiration, as well as open floor layout for optimized networking and making connections over refreshments.
AI Foundations: a foundation level masterclass provides a multidisciplinary and comprehensive overview of the principles and application of data science, artificial intelligence and intelligence-based medicine. Covering its basic concepts and its real-life applications at a top level. This masterclass is a must attend for any clinician and practitioner seeking to strengthen their foundational level knowledge of AI.
Additionally, the Smart Health Expo opens Monday, June 5, offering an open floor plan for improved networking. Subspecialty Group Meetups will also take place on the first day of the summit.
Tuesday, June 6
Breakfast Workshops will allow participants to take a deep dive into a range of key areas impacting AI in medicine, from Leveraging Natural Language in Healthcare to a C-Suite Primer and additional sessions.
Breakout Tracks allow attendees to engage in all aspects impacting their work: From Data to Delivery; Ethics & Regulation; Population Health & Equity; Tools & Deployment; Strategies for Healthcare Leaders; Applications in Clinical Domains; The Computer Lab.
The Headliners Roundup for June 6 features a session, "What's Influencing Clinical Medicine and Healthcare Today?" and will include Michael Howell, MD, Google Health, Jack Hampson, of Deeper Insights, and Patricio A. Frias, MD, Rady Children's Hospital.
The "Shark Tank Startup Showcase" on June 6 will allow the shortlisted five start-ups four minutes to deliver a shark tank style pitch of their solution followed by six minutes for Q&A. The prestigious judging panel of healthcare entrepreneurs and VCs who invest in seed rounds will rank each pitch to determine the winner.
"AI Champions Awards" will presented as an evening to celebrate and recognize the great people and organizations that are helping to drive the agenda for artificial intelligence in healthcare. To be held the evening of Tuesday, June 6, the AI Champion Awards is described as an evening to celebrate and recognize the great people and organizations that are helping to drive the agenda for artificial intelligence in healthcare.
Wednesday, June 7
On the final day of AiMed 2023, another 15 sessions will take place, including Breakfast Workshops focused on Digital Twins, Operationalizing AI and other hot topics. Also on June 7, the AiMed Abstract Competition will give students, early and established career clinicians and data scientists the opportunity to present posters to an esteemed panel of judges.
Closing out the 3-day event on the Headliners Stage will be a series of keynotes from senior healthcare leaders. Breakout tracks covering 6 key areas will offer "Stargazing AI in Healthcare: What Does the 5 Year Roadmap Ahead Look Like?"
Panelists include: Anthony Chang MD, MBA, MPH, MS, of CHOC and Founder, AiMed; Eric Eskioglu, MD, MBA, formerly with Novant Health; Eric Wicklund, from mHealthIntelligence; G. Hamilton Baker, MD, of The Medical University of South Carolina; Karen B Seagraves, PhD, MPH; and William W Feaster, MD, CHOC Children's Hospital.
AiMed is described as "a driving force ensuring the healthcare sector is not left behind," whose stated goals are to eradicate challenges, define AI enabled solutions and create an efficient workplace, with patient outcomes at its core. The organization notes that its aim is to assist medical professionals to discover new ways to incorporate advances in technology to help the way they work. The Children's Hospital of Orange County (CHOC) Medical Intelligence and Innovation Institute (MI3) is funded by the Sharon Disney Lund Foundation with the purpose of advancing data science and artificial intelligence in medicine around the world. Our vision is for this institute as well as AiMed to serve as a clarion call to start a revolution to embrace this exciting new paradigm for healthcare and medicine.
For more information: https://ai-med.io
Related coverage:
AiMed Global Summit's Lineup Announced
AiMed 2023: Changing Healthcare One Connection at a Time
---
If you enjoy this content, please share it with a colleague