WEBINAR: Realizing the Value of Enterprise Imaging: 5 Key Strategies for Success
 5 key strategies for success when adopting an enterprise imaging system
The webinar "Realizing the Value of Enterprise Imaging: 5 Key Strategies for Success" will outline how to improve patient care, lower costs and reduce IT complexity through a well-designed enterprise Imaging strategy. Using real-world examples, the speaker will discuss how hospital systems, healthcare providers and CIOs are strategically implementing enterprise imaging solutions to address these challenges and more. This webinar outlines how a well-designed enterprise imaging strategy can support and enhance value-based care initiatives and deliver tangible value to the organization.
Access the archived version of this webinar
Learning Objectives:
   • Learn how to improve Physician Productivity and Collaboration with an effective Enterprise Imaging strategy that helps improve physician EHR experience by building a more comprehensive health record.
   • Learn how the latest enterprise imaging technologies can support point-of-care imaging to better support clinical, IT, and compliance objectives. And discuss how workflow orchestration impacts critical care team communication and patient care.
   • Learn how the combination of consolidation and cloud architectures can impact costs and scalability; along with cybersecurity issues
Company Profile:
Change Healthcare Enterprise Imaging takes a patient-centric approach to help reduce costs, increase efficiency, uncover operational insights, realize better outcomes and deliver better care. Our solutions support the management of clinical information, helping to orchestrate imaging workflow and provide analytics to uncover the actionable insights from your data.
Change Healthcare's enterprise imaging platform is an integrated modular solution spanning radiology, cardiology, and other care settings with imaging needs. This reliable and scalable solution spans vertically through large IDNs and horizontally across hospital service lines aggregating data to a single point of access, simplifying health IT infrastructure.
Speaker: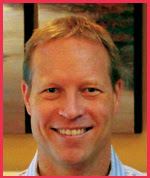 Todd Doherty
Enterprise Imaging Network 
Product Management – Cloud Solutions 
Todd Doherty is a member of Change Healthcare's Enterprise Imaging Cloud Solutions team, and currently serves as the director of product management in data services. Doherty comes with over 20 years of experience in technology. Before joining Change Healthcare in 2018, Doherty lead product management in mobile financial services at Amdocs, where he delivered highly-scalable solutions on the cloud in several global markets. In his current role, Doherty is part of the product management team delivering a cloud-native enterprise Imaging solution as a service. He has an MBA in technology management from the University of Phoenix and a bachelor degree in international business from Ball State University.
Subscribe Now