WEBINAR: Investment in CT Imaging Equipment Provides Scott County Hospital Stability During Pandemic
Hitachi sponsored webinar is now available on demand
Making a capital equipment purchase requires a well thought out plan. This is crucial for a small rural health hospital with a town population of 3,800 people. Scott County Hospital has 25 beds with comprehensive diagnostic imaging services including: CT, MRI, Ultrasound, Bone Densitometry, Nuclear Medicine and 3-D Mammography. In a conversation moderated by Tracy Ricchiuto, Product Manager, Hitachi Healthcare Americas, you will hear from the CEO and President of Scott County Hospital and the Imaging Manager how the selection of the right imaging equipment for their hospital helped them through the pandemic. The buying decision allowed them to overcome previous challenges which now provides Scott County Hospital faster CT scans, a larger aperture and improved image quality. All of these and more helped to prove they did their due diligence in their purchasing decision. Join the conversation as we listen to both of these panelists discuss their hospital success as well as the reasons why they made the best choice in their purchase of the CT scanner.
Learning Objectives:
Learn how the team at Scott County Hospital strategically planned their imaging equipment purchase ultimately leading them through the pandemic.

Understand how a rural hospital leader navigated through COVID and continues to grow the hospital and their imaging department.
The webinar takes place October 20, 2 pm ET/ 1 pm CT
Speakers:
Mark Burnett is the CEO and President of Scott County Hospital in Scott City Kansas, a position he has held for 15 years. He has many passions in life including old cars, flying, his wife, and primarily his role in rural healthcare, which he considers 'his calling'. His goal in life has been to advance availability to care in rural environments, and building upon his clinical background managing Imaging Departments, he believes he has succeeded! Success in growing outpatient specialty practices led to the construction of an entirely new hospital, designed to promote marketability to potential patients and recruitment efforts to grow staff as well. He believes in always seeking to meet the needs of his employees, financially, culturally and with work life balance. He seeks to advance telemedicine and behavioral health, and after 40 years in healthcare has no intention of slowing down. He believes that a vision for the future only comes to pass if you push the boundaries of the present.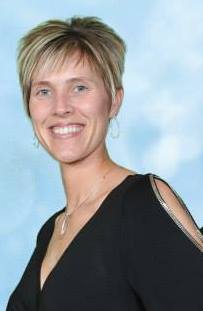 Heather Wren BS, R.T. (R)(M)(CT), LRT is the Imaging Manager at Scott County Hospital, in Scott City, Kansas.  Heather has been in the radiology field for 20 years. Heather has worked as a multi-modality staff technologist performing Computed Tomography (CT), Mammography, Bone Densitometry (DEXA) and Diagnostic Imaging studies and earned the transition into her role as Imaging Manager.
Company Profile:

Delivering best in class medical imaging technologies for healthcare providers, Hitachi's MRI, CT and Ultrasound provide speed, comfort and quality. Hitachi's VidiStar image and reporting solution enables professionals to create value-based reports leveraging a cloud-based image management and analytics platform for improved communication. Our patient centric approach and customer first philosophy compels us to make customer support one of the most important things we do.
Scott County Hospital is a 25 bed Critical Access healthcare facility providing acute and skilled care, emergency, outpatient and specialty clinic services. Our highly trained medical team of five family practice and obstetric physicians, one general surgeon, five mid-level providers and two nurse anesthetists serve our community and surrounding communities in southwest Kansas along with over 250 employees. Utilizing modern facilities, state of the art equipment, and developing comprehensive services enables Scott County Hospital to remain a strong community partner, employer and healthcare provider of choice. 
Subscribe Now