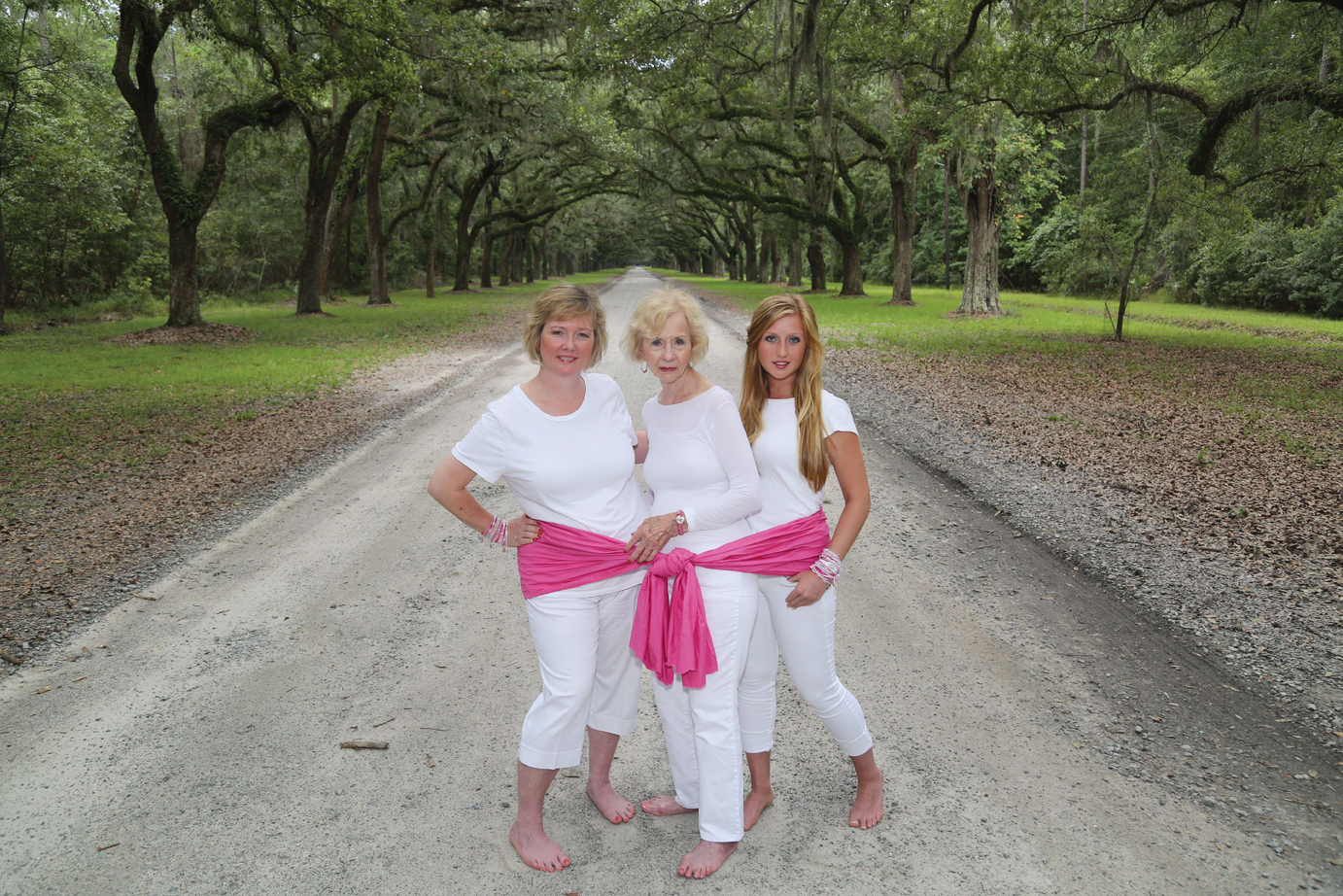 Screening mammography is the key to reducing mortality from breast cancer, but women without insurance or the ability to pay do not have easy access to the life-saving exam. That's something SouthCoast Imaging is working to change. The private imaging practice has been donating 2D mammograms to uninsured women in its community for years, and recently introduced an innovative fundraising program to make 3D mammograms available to more women. SouthCoast donates one 3D mammogram to a woman without healthcare for every 10 screening 3D mammograms they perform.  
"Women without insurance do not have access to mammography unless we help," explained Patricia Shapiro, M.D., diagnostic radiologist and director of imaging. "Screening is critical to improving detection and outcomes, and we're making sure all women have access. This is hugely important."
SouthCoast was one of the first imaging centers in Georgia to offer 3D mammography. "We understand the importance of an accurate diagnosis," stated Shapiro. "Our centers offer board certified physicians, skilled technologists and state-of-the-art technology." 
The staff performs more than 12,000 mammograms annually and has been providing 3D mammograms since August 2012. They have three Hologic Selenia Dimensions breast tomosynthesis systems and plan to add a fourth system this year.  
Saving Lives by Reaching Out to the Uninsured
SouthCoast Imaging began donating imaging services to people in the community without access to healthcare in 2000. "Over the past 13 years, the number of uninsured people needing help has grown exponentially," stated Shapiro. Last year, SouthCoast donated over 500 3D mammograms. In order to raise funds to pay for the increasing volume of free mammograms, the practice, in partnership with the Community Health Mission in Savannah and Volunteers in Medicine in Hilton Head, began a campaign called 'Share Life … In 3D'.  The campaign raises awareness of the importance of screening mammograms and brings the community together to help all women gain access.
Miriam Rittmeyer, M.P.H., Ph.D., is executive director of the Community Health Mission (CHM), which provides free primary healthcare and preventive health services to adults without health insurance.  "Almost 75 percent of our patient population are women," explained Rittmeyer. "Some work part time and some have two jobs. Some are single, and some are married. None of them can afford or are eligible for insurance, not Medicaid, Medicare or private insurance.
"SouthCoast is the only facility in Savannah currently offering 3D. Our patients are getting top-of-the line technology not available anywhere else," continued Rittmeyer. "It is about saving lives, and providing the same quality of care regardless of who can pay and who cannot." 
Physicians and Patients See the Benefits of 3D
"We have definitely picked up new referring sources and new patients as a result of 3D," explained Shapiro. "We have women travel an hour and a half just to have a 3D exam.
"3D lowers the callback rate by enabling us to identify lesions, which we flat out cannot see on the 2D exam," continued Shapiro. "In fact, at a meeting of the tumor board, one of the breast surgeons in our community presented cases of breast cancer so small the lesions couldn't be seen on the 2D system. He was quite pleased he was able to do that for his patients." 
When SouthCoast needed to replace an older mammography unit a few years ago, it purchased the Hologic Selenia Dimensions 2D system. "We couldn't perform 3D exams at that point because Hologic did not have FDA approval," Shapiro said. Once Hologic received FDA approval, SouthCoast waited another year before implementing the system's 3D capabilities. "We paid extra to purchase the Dimensions with 3D capability, but we didn't turn on the software until peer-reviewed publications supported 3D as a better way to do mammography." 
Today, SouthCoast uses 3D mammography for all diagnostic mammograms. For screening mammograms, the staff offers women the option of the 3D exam with an additional $50 co-pay; and, they're seeing a steady increase in the number of women choosing the 3D exam. "Although health insurance covers the cost of a 2D exam, it does not cover the cost of being called back for a diagnostic exam. That expense falls under the patient's deductible," explained Shapiro. "When women learn 3D has a higher detection rate and lowers the incidence of callbacks, which ultimately lowers their cost, most women request the 3D screening exam."
Using 3D for Biopsies
SouthCoast also has standardized on tomosynthesis guidance for biopsies in place of conventional stereotactic procedures. "We were one of the first sites in the country to do tomosynthesis-guided biopsy," declared Shapiro. "It has made such a difference. It is an extremely precise method for performing a biopsy, and much faster than a standard stereotactic procedure. After the first few cases, the physicians decided to use tomosynthesis guidance instead of stereotactic guidance for all biopsies."
Making A Difference for All Women
"3D is making a difference for patients," concluded Shapiro. "It is more complete, more precise, and we're seeing masses in the breast tissue that we could not see on a 2D exam. We're also seeing more patients because we have 3D technology. We couldn't be more thrilled."
Case study supplied by Hologic, Inc.
The views and opinions expressed herein are those of SouthCoast Imaging and are not necessarily those of Hologic. This information is intended for medical professionals in the U.S. and other markets and is not intended as a product solicitation or promotion where such activities are prohibited. Because Hologic materials are distributed through websites, eBroadcasts and trade shows, it is not always possible to control where such materials appear. For specific information on what products are available for sale in a particular country, please contact your local Hologic representative or write to [email protected].
Hologic, Dimensions and Selenia are trademarks and/or registered trademarks of Hologic and/or its subsidiaries in the U.S. and/or other countries.
---
If you enjoy this content, please share it with a colleague