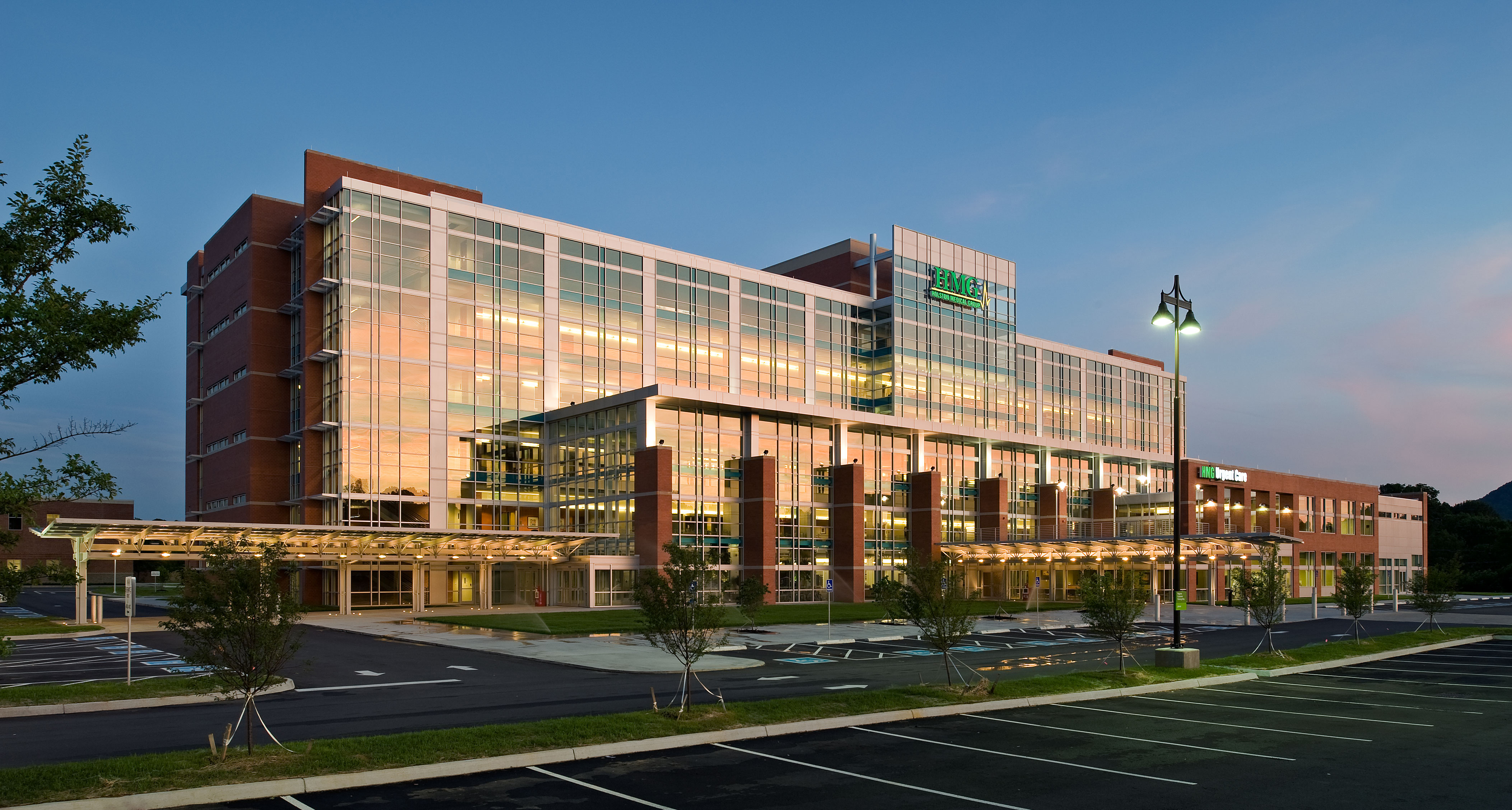 "The only constant in healthcare these days is change," said Samantha E. Sizemore, chief operating officer/director of radiology at the Holston Medical Group (HMG), a physician-owned multi-specialty practice. "To not only survive but to thrive, you have to evolve." With 23 locations and 153 physicians spanning Tennessee and Virginia, gathering and deciphering complex data is crucial not only for HMG's bottom line but also for optimal patient care. "We are trying to provide high-quality care at the lowest cost, and you need great analytics and business intelligence tools to do that," she said.
Sizemore has been with HMG for 20 years and has both a technology and clinical background. With Philips IntelliSpace Radiology Analytics, she has been able to quickly synthesize complex streams of information into readily accessible metrics, mining the data to find clinical and operational efficiencies. Radiology Analytics is a part of Philips Enterprise Imaging platform which combines deep clinical expertise with technological innovation and close partnership to securely connect patients, care teams and data across entire health systems. The impact has been nearly instantaneous. "You can start seeing the change after the first quarter. Having IntelliSpace Radiology Analytics helped us improve the patient experience, we received more referrals, more throughput, our staff is happier and we increased our bottom-line revenue," Sizemore said.
An Instant Impact
Sizemore's biggest challenge was being able to understand HMG's referral sources and patterns. "We didn't know that some of our own physicians were not supporting our imaging centers. We didn't know who or where they were referring studies outside of the group or why. We did not have a true understanding of their workflow and process," she said. Sizemore estimates that HMG was losing an estimated 150-200 scans per month.
"The biggest benefit of IntelliSpace Radiology Analytics is having referral knowledge at your fingertips," she said. Using the data, she instantly identified six physicians who were regularly referring patients elsewhere. "In the past, to get that information would take a week's worth of work going through manual log books to see who was ordering studies. Now, with Radiology Analytics, it takes less than two minutes." Sizemore was able to seek the physicians out and educate them about the tangible benefits of using HMG's outpatient clinics. "Now, they are referring to us and I'm proud to say, that's a direct result of being able to see our referral patterns."
Faster Turnaround Times
Sizemore leveraged IntelliSpace Radiology Analytics to greatly improve turnaround time for diagnostic results. "In the past, we were happy if we were turning reports around within 48-72 hours. Honestly, it was like landing a plane with a blindfold," she said. Without information that could match the timing of studies coming in with who was scheduled to read them, it was hard to pinpoint inefficiencies and correct them. "We just took whatever we were sent. For example, if we had a neuroradiologist reading on a given day, we gave him all of our neuro studies but had to hold off on reading any musculoskeletal studies until a MSK-radiologist was available, which is not an optimal use of resources and time."
Utilizing the data, Sizemore studied the trend of referrals and types of studies that were being presented to radiologists for interpretation, including which doctors were reading on what days. She showed the data to the lead radiologist of the group and together, they created a more efficient schedule, assigning three specific days a week to each specialty and spacing them out so that a study in any given area would never wait more than one day to be interpreted. "By doing that, we are able to turn around reports within 24 hours, often the same day," Sizemore said. "The worst part for patients is the anxiety of waiting for a report, worrying if something is wrong with them. Now, if a doctor sends a patient for a stat CT scan, they often have the report before the patient is back in the office."
Shelton Hager, M.D., a primary care physician who has been with HMG for 14 years, appreciates the changes. "Samantha has created very quick turnaround from waiting time to diagnostic results on even unscheduled tests. As a busy practicing physician, I know that if a patient needs a test, it gets ordered. If they have an abnormality, we can work quickly to get them help," he said. The seamless integration between offices has other benefits as well. "If I see an irregularity on an MR scan, with Philips IntelliSpace PACS, I can let the surgeon know and they can pull up the images themselves. They don't have to repeat the tests, reducing total cost to the overall healthcare system. More integration delivers a high quality, low-cost system and allows me to deliver good care to my 3,000 patients."
Reducing Staff Burnout
Before Radiology Analytics, Sizemore was hearing concerns from her staff about being overworked but she wasn't sure why. She knew there were bottlenecks and days when they were putting in long hours, but it took hard data to root out the cause and implement viable solutions. "I was able to use Radiology Analytics to discover inefficiencies," she said. "For example, I could see that in the ultrasound department on Tuesdays, patients were waiting a long time. It turns out that I had more echocardiogram referrals on Tuesday afternoons because all the cardiologists were in their offices, not performing procedures. Knowing that, I scheduled two sonographers on Tuesdays who perform echocardiograms. On Monday mornings, when I had a lot of doctors in procedures and not as many in the office, I reduced staff to one sonographer. I did the same thing for our orthopedic surgeons, deciding whether we needed to have one or two technologists working at any given time based on the volume of studies performed daily."
Cost efficiencies from staffing changes weren't the only benefit: patients experienced less wait time and the staff got their lunch hours back. "There aren't bottlenecks anymore, patients are happier and our staff is not as stressed," Sizemore said. "Now, we have the lowest turnover rate in our radiology department." Sizemore also sends a report on individual radiologists' efficiencies to the lead radiologist on the first of every month so that it can be used to bonus employees.
Boosting Internal Engagement and External Outreach
The ability to export information for reporting purposes allows customers to review and present the data as needed for meaningful and impactful decision-making, and Sizemore takes advantage of this to help inform key stakeholders. "With IntelliSpace Radiology Analytics, I can export data into Excel graphs and take it with me to monthly board meetings so that they can clearly see the shareholder value and the worth of their investment in outpatient centers and imaging equipment," she said. In fact, she was able to use the data to justify adding a third MRI machine. "I used the modality utilization dashboard to prove that I had maxed out on the hours of operation on the current machines. I had facts and data to show how far the patients were booked out, their wait time and how we'd maximized the machines' utilization. Without that data, it would have taken longer and been more difficult, because it would only have been hypothetical. Now, I was able to prove that if we put in a third MRI we'd get more referrals." Sizemore estimates that adding a third machine would result in a 20 percent improvement to the bottom line.
The data from IntelliSpace Radiology Analytics has been an invaluable tool for Sizemore at outreach meetings with various outside physician groups, providing tangible corroboration for her talking points. "I'm able to go out and tell them that with our current radiology staffing, we can guarantee you reports within 24 hours and you won't have to wait more than four days to schedule an appointment for the patient. I'm earning more business for the organization and building relationships with these groups."
Meeting New Challenges
No two organizations have the same challenges. With Analytics, you can easily create customized dashboards for new metrics that answer your specific needs, whether that is discovering which CT scanner is overutilized or where patient referrals are being lost. The system is flexible and as you solve initial problems and improve performance, you can target emerging challenges. Best of all, getting started and using the system is fast. "The application is very intuitive and user-friendly. Even someone without any formal training can be given access and begin maneuvering through the dashboards and data to gain immediate insights," Sizemore said. "Everything is up-to-date at all times, which is essential. I can make changes in real time that will affect business today. I'm ready to do more," she added. "I just want to keep moving forward! As a next step in our continuous improvement initiatives, HMG is adding Philips' Illumeo with adaptive intelligence to our IntelliSpace PACS and expanding our analytic tools with PerformanceBridge. This will assist us in further improving our efficiency and reducing waste. Philips is working as a true partner in helping HMG meet our fiscal and operational goals."
Results from case studies are not predictive of results in other cases. Results in other cases may vary.
For more information: www.philips.com/intelliSpace
---
If you enjoy this content, please share it with a colleague