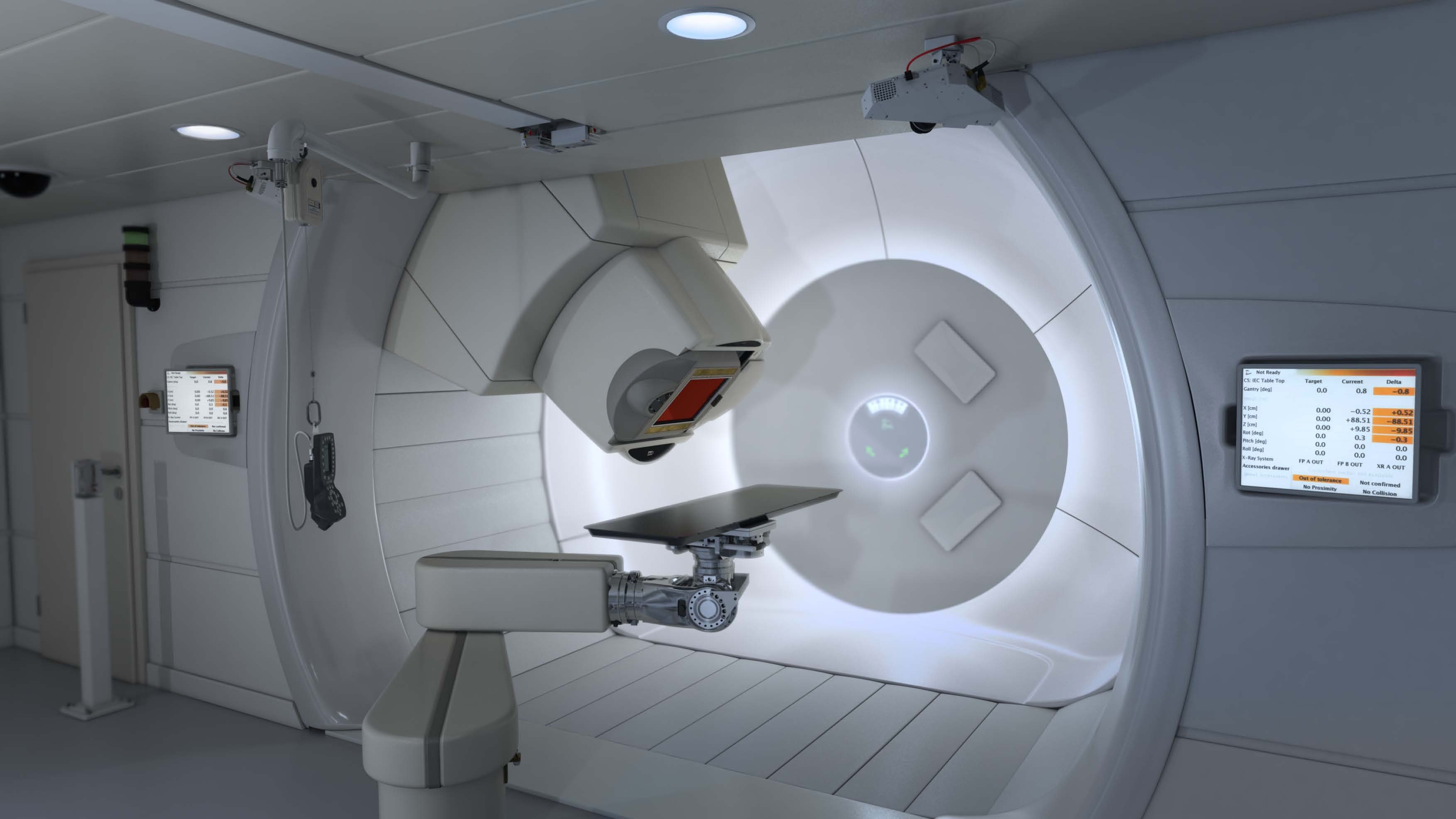 September 24, 2012 — Three Texas healthcare leaders announced new details of their plan to provide cancer patients with one of the world's most advanced proton therapy centers. Dallas-based Texas Oncology, supported by McKesson Specialty Health; and Baylor Health Enterprises, an affiliate of Baylor Health Care System, announced that Irving-Las Colinas has been chosen as the home for the $105 million proton therapy facility in the heart of the Dallas-Fort Worth Metroplex. Proton therapy is an advanced form of radiation treatment, particularly effective in treating certain pediatric and adult cancers, often with fewer side effects.
Representatives expect construction to begin on the 50,000-square-foot proton therapy facility in 2013, and they anticipate the first patients will be treated in the advanced cancer treatment complex in late 2015. Final economic incentives are pending approvals later this month by Irving City Council and Dallas County Utility and Reclamation District.
The facility will be located at 1501 W. Royal Lane in Irving, Texas. The healthcare organizations selected Irving in part for its central location, providing patients convenient access within the Dallas-Fort Worth Metroplex, to both the Dallas-Fort Worth International Airport and Love Field, and to numerous hotels.
"This is a landmark day for cancer patients," said Chris Wallace, president and CEO, Irving Economic Development Partnership. "The proton therapy facility will immediately make Irving-Las Colinas and the Dallas-Fort Worth Metroplex a destination for world-class medical and cancer care services. We are proud that Baylor, Texas Oncology and McKesson Specialty Health have elected to build such a distinguished and coveted facility in Irving."
The facility will provide services through Texas Oncology and will give patients in Texas and across the country advanced options in the fight against cancer, including the opportunity to participate in leading clinical trials through its relationship with U.S. Oncology Research.
"The proton therapy facility will provide our team of oncologists working across the state another critical tool in the fight against cancer," said Dr. Steven Paulson, chairman and president of Texas Oncology. "Bringing advancements like this into our community-based practice is a hallmark of our approach, which is centered around patients and making the most advanced tools and treatments available to them."
Once completed, it is estimated the proton therapy center will employ about 50 healthcare professionals. Dr. Paulson said he expects the majority of cancer patient referrals will come from practitioners in the Dallas-Fort Worth area and from other parts of Texas and neighboring states. Texas Oncology is a member of The U.S. Oncology Network, which includes physician-owned community-based oncology practices from across the country, which may also refer patients to the facility.
The facility will be constructed with newer technology than first-generation facilities. Ion Beam Applications S.A. (IBA) has been selected to provide the proton technology, in part because IBA's technology is the most advanced available. The facility will include a proton cyclotron, two isocentric-gantry treatment rooms, a fixed-beam treatment room and advanced image guidance technology.
"We have an extraordinary opportunity to bring leading cancer care technology that offers fewer side effects to more patients," said Marc Owen, president of McKesson Specialty Health, a division of McKesson Corporation that supports The U.S. Oncology Network. "And we're going to do it by building a facility with leading technology and highly respected physicians and healthcare providers in the Dallas area. Proton therapy will bring a new level of community-based cancer care to patients."
Each year, more than 1.6 million Americans are diagnosed with cancer. Proton therapy provides highly targeted radiation treatment shown to be particularly effective in treating many pediatric and adult cancers, including adults with tumors in the brain, head and neck, lung and prostate.
Only a handful of proton therapy centers are operational in the United States. The IBA proton solution is a proven one that combines the latest technologies with more than 20 years of experience gained at top clinical institutions. Linbeck Group LLC has been selected to build the facility, which is being designed by RTKL Associates, part of the ARCADIS global network.
"Texas is one of the fastest-growing states in the U.S.," said Mary Elizabeth Klein, director of IBA Global Sales for Particle Therapy. "Families affected by cancer deserve access to the latest advances in cancer treatment and technology. The facility will provide many more patients access to this leading-edge technology, both in Texas and, due to its central location in the U.S., across the country.
For more information: www.iba-worldwide.com.
---
If you enjoy this content, please share it with a colleague