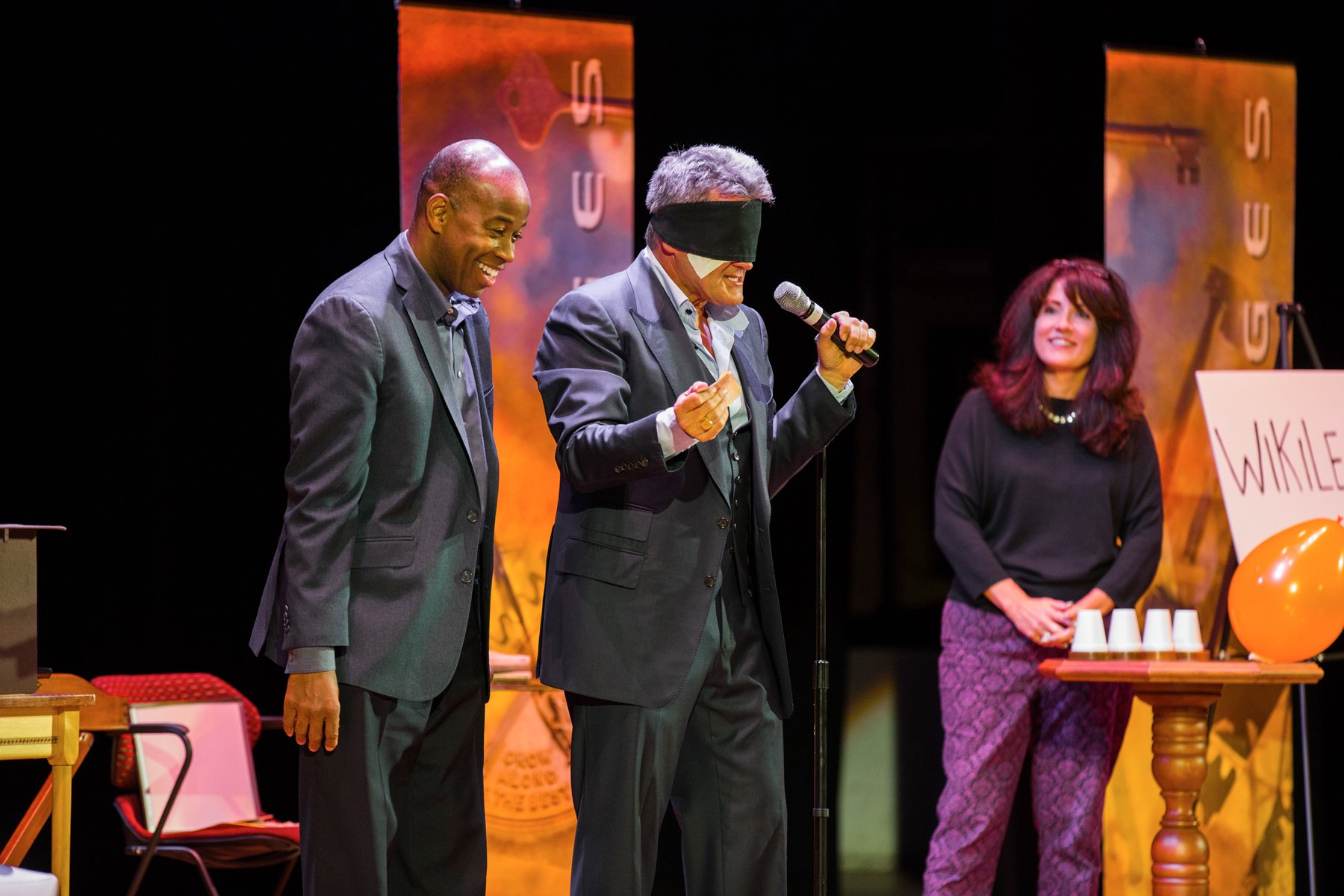 The Association for Medical Imaging Management's (AHRA) 2023 Annual Meeting and Exposition kicked off today at the Indiana Convention Center in Indianapolis, bringing to a close the association's year-long 50th anniversary celebration. First-time attendees and new members were invited to a special luncheon to get acquainted with AHRA, network with colleagues, meet AHRA leaders and find out more about the event.
The President's Welcome Reception will officially kick off the meeting and expo tonight at 6:30 pm, and gives attendees and exhibitors alike a chance to network, and enjoy some food and fun.
On Monday, July 10, Keynote Speaker Craig Karges will kick off the day during the Opening Ceremony featuring his Experience the Extraordinary! presentation. Karges combines the art of magic with the science of psychology and the power of intuition to create the impression that nothing is impossible. "Using total audience participation, Karges dazzles the mind as he challenges you to question what is real and what is unreal. You don't just watch this presentation, you experience it! He baffles, mystifies, and thoroughly entertains the audience, and then, at the end of the presentation, when he has them in the palm of his hand, he delivers a powerful message concerning the potential of the human mind. "Experience the Extraordinary" is business theatre and motivational entertainment at its best!" according to session information posted on AHRA23's conference website.
Following keynote presentations include How the Science of Friendship Can Maximize This Conference and Your Life, with Shasta Nelson, on Tuesday, July 11; and on Wednesday, July 12, Erin Stafford will present Escape the Type A Trap: Key Mindset Shifts to Beat Burnout and Sustain Peak Performance.
For more information: www.ahra.org
Find more AHRA23 conference coverage here
---
If you enjoy this content, please share it with a colleague