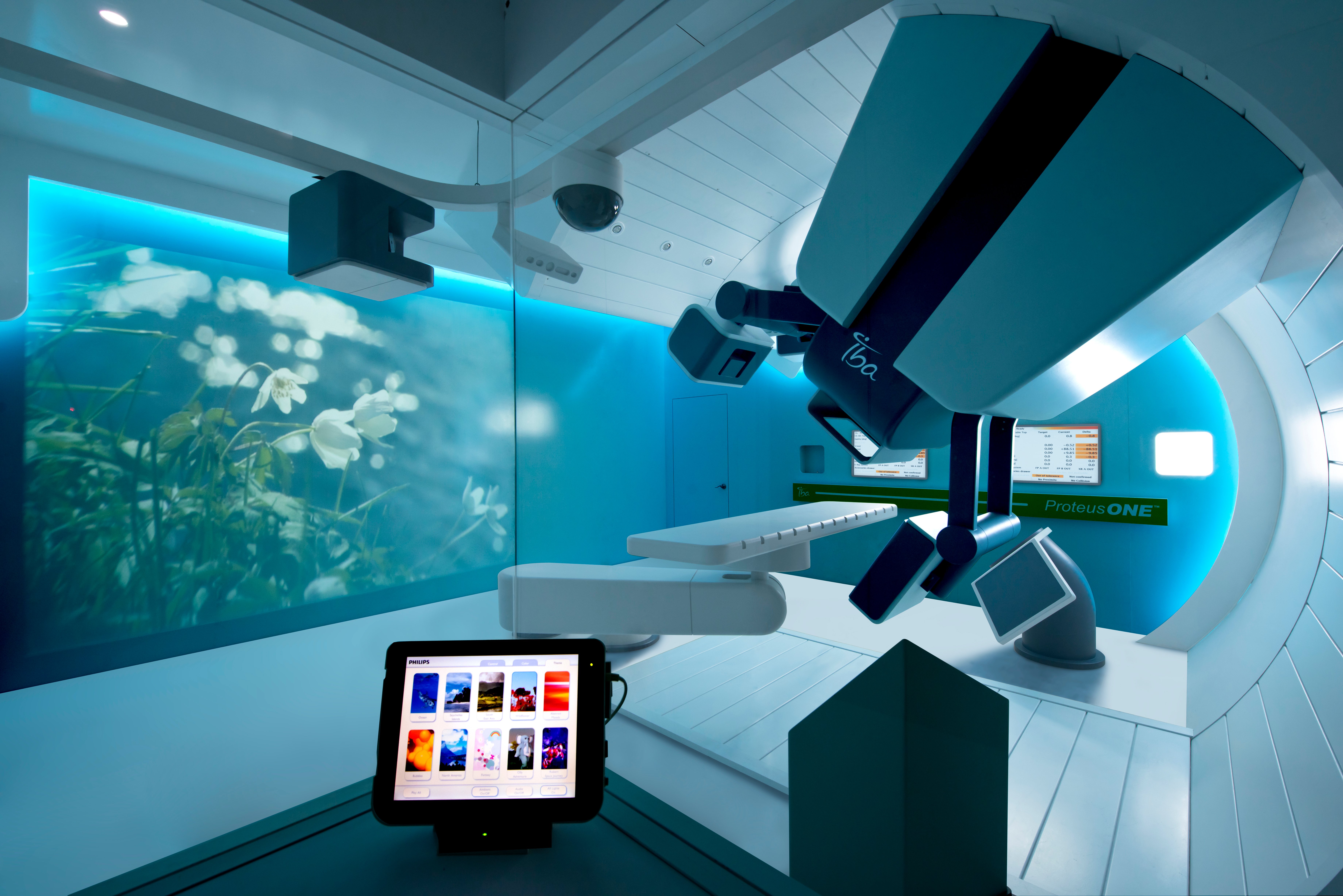 May 18, 2015 — For the first time the proton therapy world market is anticipated to reach $1 billion in 2019, according to the third edition of the World Proton Therapy report from MEDraysintell. According to the report, almost 330 proton therapy treatment rooms will be available to patients, a jump from the 141 proton therapy treatment rooms operational in 2014 worldwide. However, by 2019 only 1 percent of the population that requires some sort of radiotherapy will be able to get a proton therapy treatment.
The global particle therapy devices market (mainly proton therapy devices) reached the $100 million level for the first time in 2000 and saw an average annual growth rate from 2000 to 2014 of almost 15 percent. Growth has accelerated during the last four years, showing an average annual growth rate of 22 percent from 2010 to 2014. The proton therapy world market is projected to reach between $3.5 to 6.6 billion by 2030, with 1,200 to 1,800 particle therapy treatment rooms open to patients worldwide.

During 2014, about 14,500 patients were treated worldwide with particle therapy, with a total estimated cost of $400 million. By 2030, it is expected that 300,000 to more than 600,000 patients will be treated with particle therapy.

Today there are 15 manufacturers or developers of proton and carbon therapy equipment, and by 2019 almost 70 percent of the PT market will be shared by five of these companies, including IBA and Varian.

Cost hurdles have certainly been an important factor in the slow adoption of proton therapy facilities in the recent past. Going forward, with the entry of Varian in 2007, the emergence of new vendors, the recent introduction of lower-cost/compact systems (a third of the new PT centers that opened their doors during the last two years were single-treatment-room centers), and, more importantly, a growing number of clinical evidence regarding its efficacy, particle therapy will progressively be used to treat a broader number of indications. Therefore, there is now a clear positive stance on the future of the proton therapy market, and it is becoming a real part of the global radiotherapy world.

The race now continues to develop even smaller and cheaper proton therapy systems. Almost all proton therapy vendors already have, or are developing, a compact PT system. In addition to proton therapy, there is also an increase interest toward carbon therapy, with the emergence of several projects in a few regions of the world and the most recent partnership between IBA and Toshiba to promote Toshiba's carbon therapy solutions outside of Japan.
The third edition of the World Proton Therapy report is a 250-page document featuring a comprehensive review of the market dynamics on a world basis. It analyzes both past and future trends to the year 2030, and contains a detailed profile of 20 promoters, manufacturers or developers of proton and carbon therapy equipment.
For more information: www.medraysintell.com
---
If you enjoy this content, please share it with a colleague