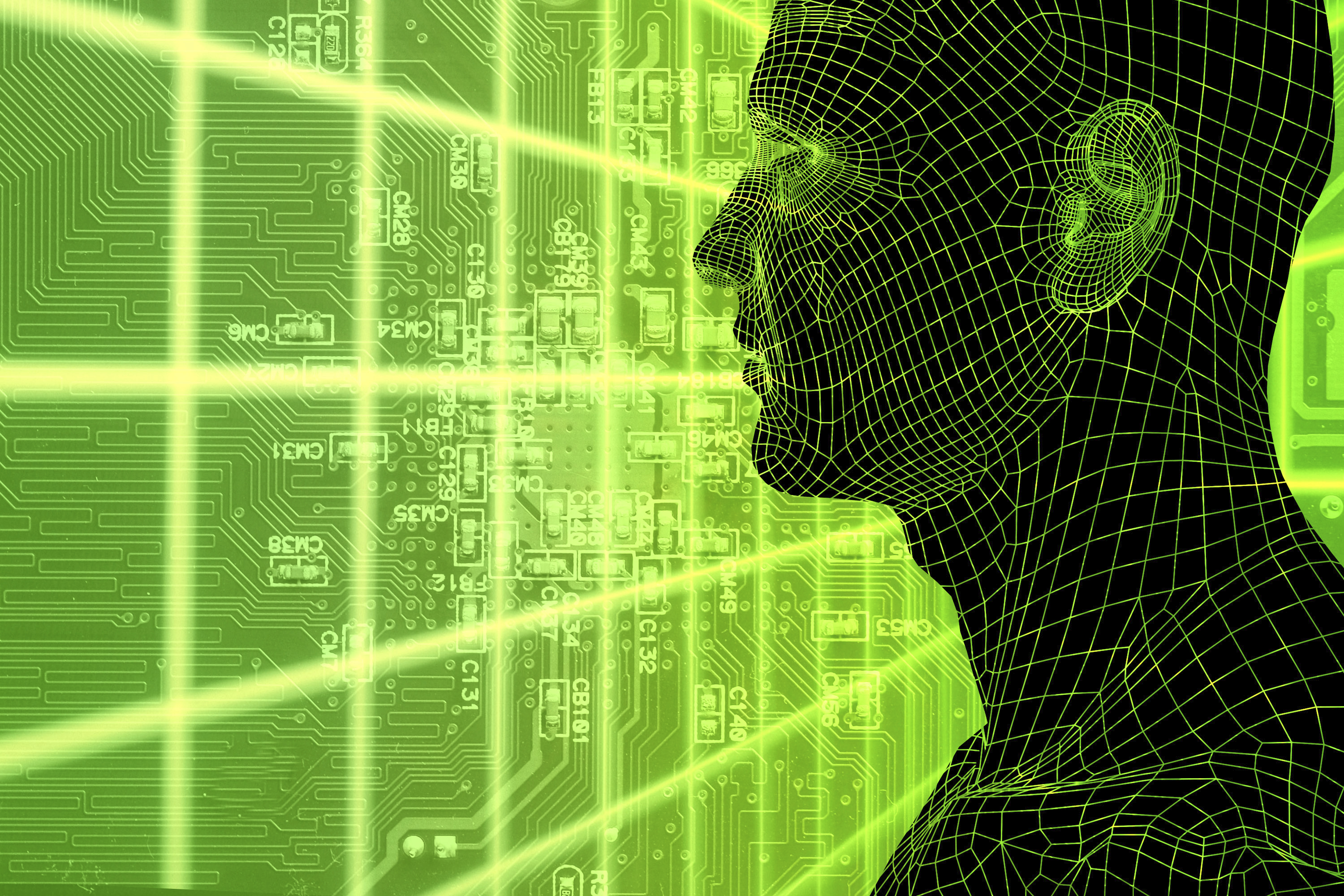 The radiology market is extremely fragmented, with more than 3,000 radiology practices in the United States1 and the average size being 10 radiologists per group.2 The biggest challenge many groups face is how to continue growing their practice volume in an increasingly complex and competitive healthcare environment. In addition, radiology groups continue to face key issues, including uncertainty about existing healthcare policy, reimbursement changes, healthcare reform and the complexity of standardized data reporting.
To stay relevant and thrive, radiology groups need to continuously search for opportunities to increase their brand awareness, drive new volume and grow their practice. Some options may be more traditional and offer immediate revenue, while others may be more unconventional with the potential to lead to revenue growth in the long term.
Importance of Marketing
Radiology groups are typically at the receiving end of patient referrals — either from hospitals, other physicians or health insurance companies. Traditionally, most radiology groups don't spend much on marketing in the community to demonstrate the quality of their services. Marketing is expensive and difficult to determine the direct return on investment, so most small practices are unlikely to spend significant dollars on it.
In the business world everyone understands that growth comes at a cost. Companies must invest in their brand and demonstrate their value-add to the marketplace. When products are similar, branding and messaging becomes even more important. Companies want the consumer to focus on the "image" that the brand represents even more so than the attributes of the product itself. The most successful brands develop a deep loyalty because consumers are proud to be associated with that product or service. Consumers will even pay more for a branded product over a generic product because they have such a strong association with what that brand means. Why is medicine any different?
Radiology groups need to understand that like any business, they need to invest today for growth in the future. The healthcare ecosystem is rapidly changing. Groups can't take for granted that referrals that exist today will continue to exist tomorrow — as hospitals get acquired, managed care companies consolidate and patients direct more of their own care decisions. Radiology groups need to invest in the value of their brand such that all stakeholders across the ecosystem understand the benefits that one group provides relative to another competitive group across town or across the country. 
For additional information on this topic, see Radiology is Not Business as Usual.
Take a More Active Role in Patient Care
Historically, radiologists have had very little direct interaction with patients. Most often another physician directs the patient to receive some type of imaging study to either confirm or rule out a particular diagnosis. The patient typically is unaware which radiologist is reviewing the image and is often surprised when they receive two bills after the procedure, one from the radiologist and one from the facility. In today's typical model, the radiologist is acting in a pure reactionary role with little ability to help guide or control the patient's care trajectory.
As the healthcare system moves away from the traditional "fee-for-service" model and toward programs that value prevention and lower-cost care settings, radiology groups will face increasing pressure to prove their value to both providers and patients.
Taking a more active role in patient care starts by engaging more with the referring physician. Radiologists are the experts in their field, so it would make sense that a referring physician should be willing to engage with a radiologist in a consultative manner to determine what the best next step would be. This would save both parties time and money, and reduce the amount of trial and error to diagnose a patient. As an example, a referring physician may believe that an MRI is needed for the patient they currently are seeing. It could be possible that a radiologist looking at the same patient determines that a different test would be more appropriate. By having the expert in the field weigh in on what should be ordered, providers reduce the time it takes to diagnose the patient and the cost of unnecessary tests is eliminated. This collaborative approach also allows the radiologist to take a more active role in the patient's journey through the healthcare system, which is vital to showing value when it comes to negotiating reimbursement for services.
As radiology groups continue to ingrain themselves in the patient experience, they will find more ways to demonstrate their value and in turn be able to justify a greater share of the healthcare dollar. As tools and technology advance, radiologists will have the capabilities to follow patients and track outcomes post-imaging exam. Groups that are able to show the greatest number of positive outcomes for patients will have a significant advantage over competitors.
For more information, see Radiologists Seek Greater Involvement in Patient Care.
Utilize Subspecialists
Radiology is unique in that there are many subspecialties within the specialty, including pediatric radiology, neuroradiology, cardiovascular radiology and many more. Having the right type of subspecialist look at the imaging study first can increase the likelihood of a correct diagnosis. In an ideal world, every patient would be seen by the appropriate subspecialized radiologist.
Eventually hospitals, referring physicians, patients and managed care will demand this. The average 10-person radiology group will not have the scale to justify hiring all the required subspecialists. Growth via partnerships, mergers and acquisitions may be a more likely option for smaller practices to obtain the scale necessary to deliver the required set of capabilities. Additionally, growing subspecialty capabilities will assist groups in differentiating from their competitors, and potentially help to secure new business and grow business with existing partners.
Innovate and Invest in New Technology
Technical innovation is likely to be one of the greatest opportunities for a radiology group to drive increased efficiency and higher profits. The average radiologist is spending some portion of their day on administrative functions that are not directly related to the provision of clinical care. For example, a radiologist may read for many different sites, each with a different imaging system, and therefore spends a lot of time toggling back and forth. This constant switching could be eliminated through the adoption of a unified worklist system that sits on top of the various imaging systems and would allow radiologists to read seamlessly across them using one interface. By implementing a unified worklist system, radiologists would be able to devote more time to direct clinical work, their highest value-add.
Another way for groups to leverage technology to generate additional revenue streams is to take operational control over the technology systems that run and manage the imaging departments. In the past, radiology groups have relied on hospitals to deploy and manage their own technologies. If radiology groups were to take ownership of the systems, they could significantly expand their offerings beyond interpreting the images. For example, if a radiology group charged the hospital a management fee to select, implement and manage the technology systems at the hospital, the group could play a larger role in ensuring adherence to best practices, while at the same time generating additional revenue for the practice. This would also likely drive significant added value for 1) the practice, through standardized workflow, and 2) the patient, as all of the hospitals and clinics in the community will have access to the same imaging systems with all of the patient's historical reports.
Once the group is reading on a single technology platform there is tremendous opportunity for data analytics. For example, the group could create a quality metrics dashboard that could show average downstream cost of care for their patients relative to national averages.
There is much uncertainty on the horizon as it relates to the balance of power in healthcare. Radiology as a specialty will continue to play an even more important role in the care continuum as imaging becomes more advanced. However, groups will need to work harder in the future to demonstrate their value-add to the patient and need to be more proactive as it relates to engaging the patient and other stakeholders. The future of radiology is very exciting for groups that are open to investing in their future and building a true platform that is viewed as a "must have" brand in the market.
For more information, watch the VIDEO The Consolidation Trend in Radiology Business, a discussion with Andy Colbert, managing director and founding member of Ziegler's Healthcare Investment Banking practice, on the reasons for and strategy involved in the business trend of radiology practice consolidation. 
Related Radiology Business Content:
Two Key Issues Keeping Radiologists Up at Night in 2017
VIDEO: The Consolidation Trend in Radiology Business
The Role of Customer Service in the Continuum of Care
VIDEO: Critical Issues in Radiology Administration
References:
1. Seidelmann, Frank. "Radiology: Hospitals' biggest opportunity needs a quality standard." Becker's Hospital Review. Nov. 2, 2015.
2. Lexa, Frank J. MD. "Editorial — Future shock: Challenges facing U.S. radiology." Applied Radiology. June 2015.
Andrew Colbert is a managing director and founding member of Ziegler's Healthcare Corporate Finance Practice. Colbert has represented eight radiology groups on innovative transactions; he specializes in advising physician groups on strategic and financing alternatives including merger and acquisitions, capital raising transactions and partnership development.
---
If you enjoy this content, please share it with a colleague