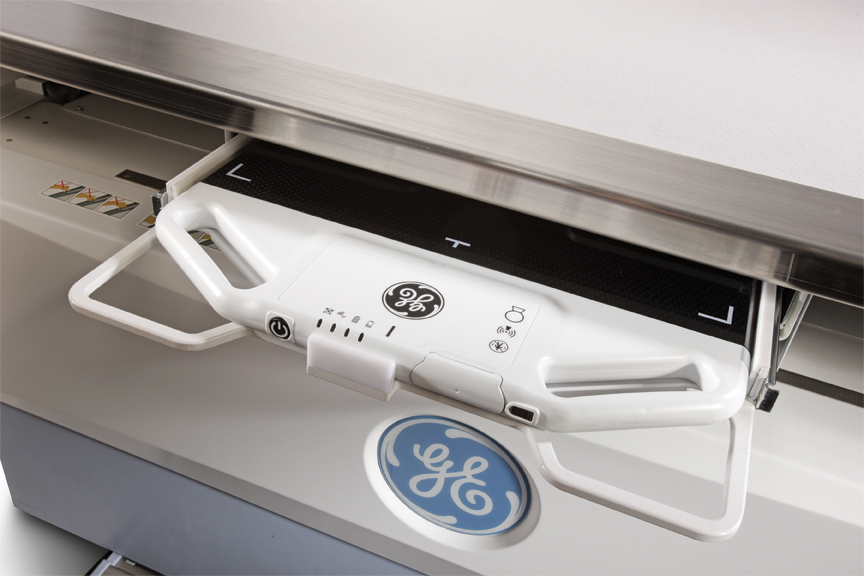 While no one to my knowledge has ever actually counted, I think it is safe to say that healthcare providers have to make more vital decisions on an ongoing daily basis than professionals in virtually any other field. After all, they are dealing with the health and well-being of people every day.
In the realm of diagnostic imaging alone, for example, technologists and physicians must determine which radiographic technique to use for specific patients and for specific studies; how many individual studies to conduct; which, if any, follow-up studies are necessary; when to invest in new technology; which systems need to be replaced with more up-to-date solutions — and dozens of other decisions.
As professionals in most industries have discovered for generations, the best way to make an informed decision is to … well … be well-informed.  That means knowing about all the products, systems and technologies that are available, having an awareness of the manufacturers that supply them and the strengths each one brings to the table, obtaining as much practical and technical feedback as possible, and then carefully assessing all short- and long-range internal needs, diagnostically and otherwise, by taking costs, budgets, staff, schedules and many other factors into consideration.
The Advantages of Direct Radiography
When it comes to modalities, why select digital radiography (DR)? There are several reasons. First, DR is fast. The speed inherent in the technology improves overall workflow for the entire radiology department. Also, image quality is superb and the required X-ray doses can be significantly lower than with traditional modalities.
Additionally, upgrading is becoming easier and the latest DR detectors can be shared from one diagnostic room or portable device to another. This maximizes the return on the investment and offers many time, dose and cost efficiencies that are needed in today's "more-with-less" environments.
There are several forms of upgrades from which to select, including flat panel detector upgrades for existing rooms, complete room replacements with fixed or movable detectors, corded or wireless detectors, even portable mobile systems and more. There are at least a dozen suppliers in the market with a range of options, various levels of sophistication and flexibility.
To make the appropriate choice, knowledge is power. Healthcare professionals who do enough research into DR can build the right foundation of familiarity to make the right decisions for their facilities. The hardest part is not necessarily building the foundation, it is knowing exactly what your goals are, what questions to ask and what to look for to suit your particular needs.  
Setting Your Goals
There are several goals all healthcare professionals involved with DR clearly recognize as being essential to an effective diagnostic room. From there, they need to know the available products, systems and suppliers, and determine which ones satisfy their goals. They also need to educate themselves as to the accuracy, reliability, flexibility and ease of use each system offers.
One specific goal is to achieve the highest image quality with the lowest dose, image after image. Another is to attain fast exam completion without sacrificing quality or compromising patient comfort. Other goals include seamless workflow, immediate image preview, advanced resolution, user-friendly operation and small footprints.
While image quality is paramount, simplification of workflow must not be underestimated; an effective workflow makes it easier for the technologist to achieve precisely the kind of images being requested by the radiologist. That, ultimately, leads to better patient interactions. The quicker the image preview, the better the workflow.
DR can display images in as few as 2 seconds and capture sequential images in as little as 9 seconds. It is all about speed; for some, this means a manual system, to others it means a fully automated robotic system.
Detector size is also an important consideration. A 17- by 17-inch size provides full coverage for larger patients and larger anatomy exams, such as chest and pelvis. This size also allows faster, easier patient positioning by eliminating the need to rotate the detector for portrait or landscape anatomy coverage and reduces retakes from cut-off anatomy.
Evaluate New Technologies
Once the decision is made to go with DR, users should review all the latest technologies. Even if there is a decision to hold off on implementing new technologies in-house, it is important for healthcare professionals to be aware of them for the sake of consultation, referrals and future planning.
What is especially attractive about DR today is the ease of upgrading existing systems to DR. Even portable analog units can be converted to DR in as little as a morning or afternoon. We recommend partnering with a company that provides X-ray room and portable upgrade solutions designed to improve workflow, productivity and image quality. These paths are a cost-effective option for facilities unable to make a complete DR purchase at this time.

Rob Fabrizio is senior marketing and product development manager, DR systems, at Fujifilm Medical Systems USA.
Sidebar: Recent DR Innovations
There are more than a dozen major manufacturers offering digital radiography (DR) systems today, with a variety of models available. Among some of the recent introductions and innovations are:
• Carestream introduced new software features to three of its DRX DR systems to enhance the quality of pediatric and intensive care unit (ICU) imaging, boost productivity and offer new print options. They are shipping with new DRX-1 systems, DRX-Mobile retrofit kits and DRX-Transportable systems.
• Philips released the EasyDiagnost Eleva DRF 5.0, available with a wireless portable detector and detector-sharing functionality. It combines fluoroscopy with DR technology, offering facilities the ability to integrate the benefits of digital imaging while creating a multipurpose imaging space, thereby optimizing investment and improving workflow.
• Konica Minolta's Aero DR wireless 17- by 17-inch flat panel detector (FPD), which has U.S. Food and Drug Administration (FDA) clearance, weighs 7.92 pounds and incorporates the company's cesium iodide (CsI) scintillator that boasts ultra-high detector quantum efficiency (DQE). These detectors also feature a low-power circuitry design, which decreases read-out noise and further raises quantum efficiency.
• Viztek's ViZion DR Rad Room straight arm is designed for settings that require a low-cost and space-saving solution. The complete package includes a 17- by 17-inch gadolinium panel running on Opal-Acquire software. Optional integration with the Opal picture archiving and communication system (PACS) is available.
• Agfa HealthCare's DX-D 100 is a mobile direct digital X-ray unit. Designed for bedside use, the system can handle a broad range of general radiography X-ray studies and offers a very short exposure time; this results in high-quality images for immediate quality control (QC) review. The DX-D 100 is now available with the DX-D 30C wireless, portable DR detector.
• Toshiba America Medical Systems Inc. offers the Radrex-I DR system, featuring DICOM radiation dose structured reporting and reject analysis software. The DICOM feature automatically records radiation dose information for every X-ray exam. The reject analysis software documents accepted and rejected exposures, allowing radiology departments to view technologists' technique and performance, reasons for rejecting an image and the number of repeat images.
• The Imix Intuition system features servo-coupled components to allow for hands-free positioning. It is available in a traditional dual Bucky configuration, with a rotating custom encasement feature that enables portrait and landscape imaging without removal of the detector.
For an in-depth look at 45 different models and their specifications, see ITN's online DR systems comparison chart. Find the chart by clicking here.
---
If you enjoy this content, please share it with a colleague