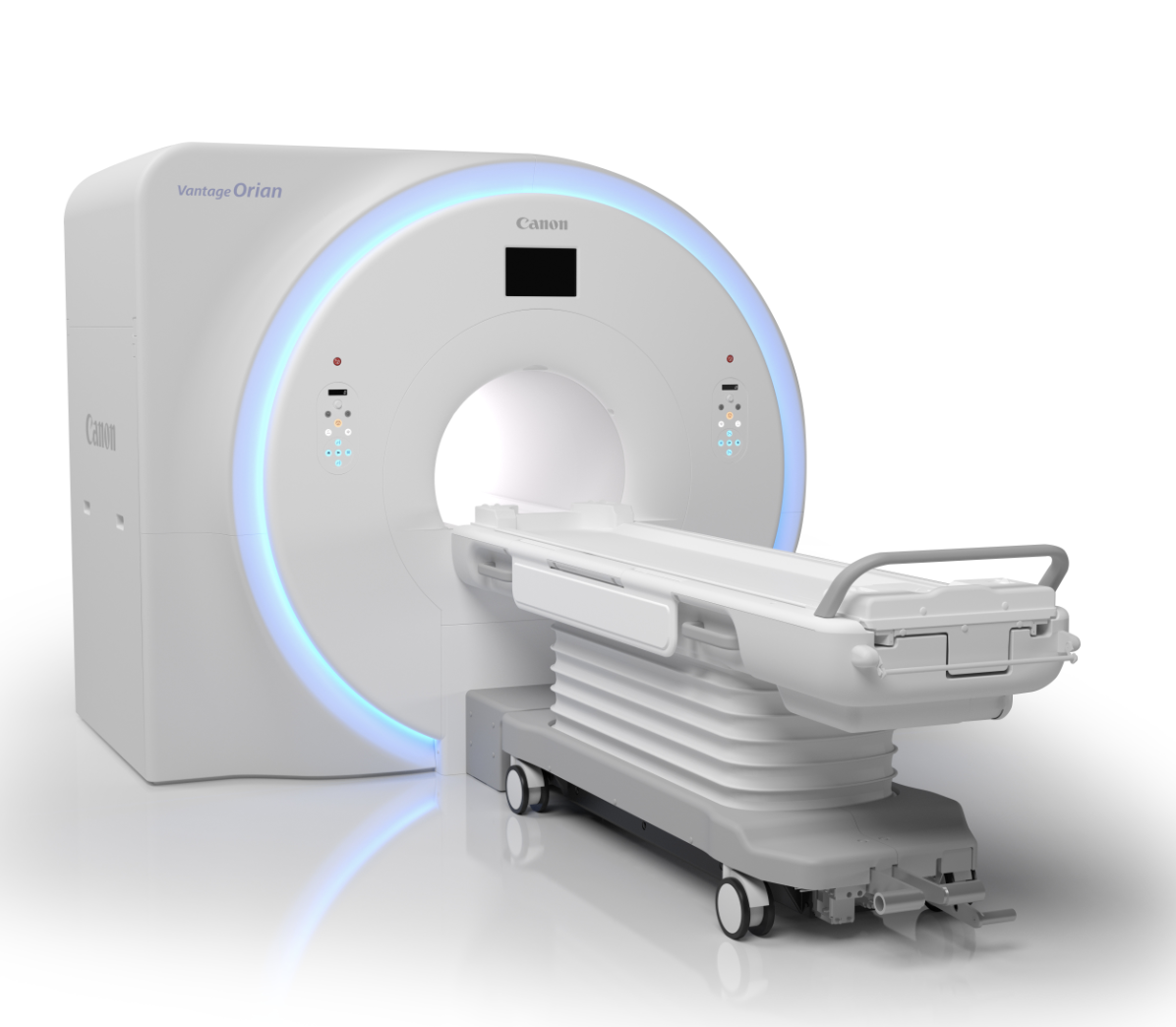 Canon Medical Receives FDA Clearance for Vantage Orian 1.5T MRI
While magnetic resonance imaging (MRI) is one of the few medical imaging modalities that does not deliver ionizing radiation dose to patients or staff, the strong magnetic fields it generates can cause serious injury or death if not managed properly. A 2018 survey by MRI safety company Metrasens suggests that many facilities do not practice best safety standards when it comes to their MRI suites: A poll of 162 MRI professionals found that 36 percent of MRI facilities fail to meet safety guidelines established by The Joint Commission (TJC).
Safety Updates
While The Joint Commission has not updated its MRI standards since 2015, conversation continues about how to keep patients safe as the technology continues to evolve. The American College of Radiology (ACR) Committee on MR Safety published a guidance document this past July with updates to that society's MRI safety recommendations. The updates were focused in a few main areas:
•    Patient screening — The 2019 ACR update document notes that previous guidance recommended taking an X-ray of the eye region (orbits) for all patients who have suffered eye trauma by a metallic foreign body before that patient receives an MRI scan. This is to ensure that there are no metallic foreign elements remaining around the injury during the scan. Previous guidance has not indicated how many views are required for the orbital X-ray, so the ACR committee now recommends one or two radiographic views. The screening section also discusses management of prisoners with restraints undergoing MRI, and the thermal risks associated with certain types of clothing and/ or dermal implants
•    Patient safety — Previous ACR guidance recommended dividing the MRI suite into four safety zones, with increasing levels of magnetic exposure from Zone I (entrance to the MRI facility) up to Zone IV (generally considered the magnet room itself). In the 2019 guidance document, the ACR committee recommends some type of caution barrier at the entrance to Zone IV to prevent unintended/unauthorized access, as this door is frequently left open by personnel while conducting final maintenance and   patient checks.
The ACR guidance update document also addresses a handful of emerging topics in MRI safety, including:
•    Specific absorption rate/specific energy dose (SAR/SED), which represent the amount of radio frequency (RF) energy absorbed by the human body;
•    Spatial field gradients, or the difference in magnetic field strength based on body position in and around the MRI scanner. SFG consideration is particularly important when scanning patients with MR-conditional implants or devices;
•    MRI installation in intraoperative and other nonstandard environments — The ACR committee acknowledges in the document that an increasing number of MR scanners are being installed outside of the traditional MRI suite in radiology, with applications including intraoperative/interventional suites, nuclear medicine (PET [positron emission  tomography]/MR) and radiation therapy (MR-guided radiotherapy). Each setting presents unique challenges in terms of personnel, screening, site contamination and infection control, and adverse event management; and
•    Clinical 7T MRI systems, which are currently the strongest magnetic strength approved for clinical use by the U.S. Food and Drug Administration (FDA). The FDA cleared the first 7T MRI system, Siemens Healthineers' Magnetom Terra, in 2017, with the first U.S. install at the Mayo Clinic shortly thereafter. A 7T MRI provides more than twice the  magnetic field strength of a conventional 3T scanner for ultrafine image resolution. The 2019 ACR guidance document notes that the effects of 7T MRI are still being investigated, but clinicians should be alert for possible bioeffects and/or effects on implants and devices. As the committee notes, "relatively few objects have undergone standardized testing to determine their level of safety [in a 7T environment]."
Technology Updates
With clinical 7T MRI now available on the market, clinicians have more choices when it comes time to buy a new scanner or replace an existing unit. Just because higher field strengths are available, however, does not mean that this is the optimal solution for every facility.
"We still need to have 1.5Ts because we have patients who have devices that can only be scanned at 1.5T. So you cannot convert your entire volume of 1.5Ts ... to serve those patients who need it. I think that 3T will still be the workhorse in terms of what will be used most of the time. And I don't think all of the 3Ts will be replaced by 7Ts just yet," said Max Wintermark, M.D., chief of neuroradiology at Stanford University Medical Center.
Canon Medical Systems introduced a new program this year that allows existing MRI customers to upgrade to the company's newest system, the Vantage Orian 1.5T. The company touts that the program allows clinicians to upgrade with significantly less downtime and a lower cost than purchasing a new system. The Vantage Orian is focused on improving workflow while delivering clinical confidence. Key features include a detachable, dockable table option for easy prep outside the scan room, and a redesigned digital gantry interface that lets technicians see patient-related and coil information without leaving the patient's side. The Orian also includes the EasyTech software package featuring:
•    NeuroLine+ to achieve high-quality scan consistency for all brain exams;
•    SpineLine, with an auto-locator function to plan spine studies quickly and easily. Sagittal and coronal locators set double-oblique slices to improve reproducibility on follow-up exams; and
•    SUREVOI Knee to support accurate alignment of the knee to iso-center, which reduces artifact-related rescans. KneeLine+ improves  reproducibility and image quality for knee scans.
Philips Healthcare's newest system, the Ingenia Ambition X 1.5T, launched in September 2018. The system employs BlueSeal fully sealed magnet technology to enable helium-free operations, a major goal of the industry as global helium supplies continue to dwindle. Other new features include the EasySwitch solution to turn off the magnetic field if an item becomes stuck in the bore, guided patient setup and Adaptive Intelligence-driven SmartExam analytics.
---
If you enjoy this content, please share it with a colleague