The Lurie Cancer Center treats nearly 10,000 new cancer cases a year through its affiliated hospitals and physician practices.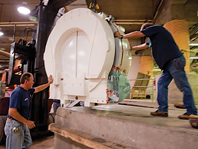 The Lurie Cancer Center treats nearly 10,000 new cancer cases a year through its affiliated hospitals and physician practices.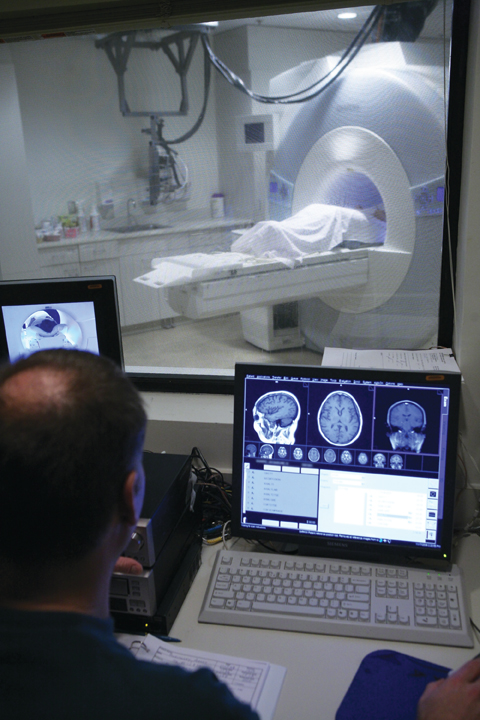 The Lurie Cancer Center treats nearly 10,000 new cancer cases a year through its affiliated hospitals and physician practices.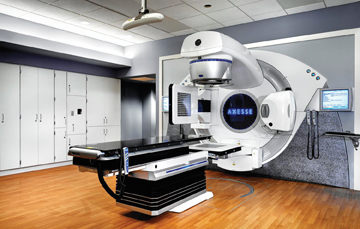 The Lurie Cancer Center treats nearly 10,000 new cancer cases a year through its affiliated hospitals and physician practices.
The Robert H. Lurie Comprehensive Cancer Center of Northwestern University is one of 41 National Cancer Institute (NCI)-designated "comprehensive" cancer centers in the country — the highest ranking given by the NCI. The Lurie Cancer Center was first established at Northwestern University in 1974, and is dedicated to scientific discovery, providing state-of-the-art care, and training clinicians and scientists.
The Lurie Cancer Center's faculty of clinicians and researchers are from Northwestern University's Feinberg School of Medicine, Weinberg College of Arts and Sciences, and McCormick School of Engineering and Applied Sciences. The faculty brings knowledge gained through research and collaboration directly to their patients at Northwestern Memorial Hospital, the Ann & Robert H. Lurie Children's Hospital of Chicago, the Rehabilitation Institute of Chicago and the Jesse Brown VA Medical Center.
The Lurie Cancer Center and its affiliated hospitals and physician practices treat nearly 10,000 new cancer cases each year. In addition to a wide range of patient care services and programs, the faculty also conducts cancer-related research, including federally funded clinical trials. 
Advanced Treatment Options
In order to offer comprehensive care, the department of radiation oncology at the Lurie Cancer Center at Northwestern Memorial Hospital utilizes advanced technologies and treatments, in addition to standard care options. "The nature of being a comprehensive cancer center means that the Lurie Cancer Center has to be the place where every single option for the patient exists," said Alex Zafirovski, MBA, RT(T), ARRT, director of oncology, Northwestern Memorial Hospital. 
One treatment option that the Lurie Cancer Center at Northwestern Memorial Hospital offers is stereotactic body radiation therapy (SBRT) for spine, lung and liver tumors using Elekta's Axesse system. The system provides image-guided radiation therapy (IGRT) and uses 4 mm multileaf collimators (MCL) — one of the smallest size collimators available — to deliver radiation and precisely target tumors, while also protecting surrounding normal and critical structures. 
The Lurie Cancer Center also offers radiosurgery of the brain using Elekta's Gamma Knife Perfexion. After physicians plan, check and verify treatment using the Gamma Plan 10, patients have a frame placed on their head, with screws drilled against the skull. The Perfexion then uses radiation, in the form of gamma rays, to target tumors. About eight hours later, brain surgery is complete, and many patients are able to go to work the next day. There is no need to be sent to a surgical suite, have ther skull opened or go through weeks of rehab. For these reasons, Gamma Knife surgery is typically half the cost of open surgery. According to Zafirovski, the center performs more than 200 Gamma Knife surgeries every year. "The Gamma Knife is considered best for brain surgery, and is reimbursed by all major payers, including Medicare," he said.
For breast cancer patients, the Lurie Cancer Center offers radiotherapy using Zeiss' Intrabeam. The Intrabeam enables the radiation oncologist to come into the surgical suite during surgery and treat tumors with a single dose of radiation therapy for 40 minutes to an hour. After surgery the patient does not have to come back to the clinic. This eliminates the two months of radiation treatment that standard patients have to undergo after surgery, Zafirovski said.  
The Lurie Cancer Center has also become a world leader in radio-embolization for its use of yttrium-90 microsphere brachytherapy for patients with unresectable, incurable cancers. Although this treatment has been around for many years, it is just beginning to gain popularity. By utilizing this treatment technique, physicians have been able to increase tumor response rates, enabling tumors to shrink and allowing patients to become candidates for cures through transplantation. Physicians have also found that this treatment delays the progression of cancer, which allows patients to live longer without side effects. The Lurie Cancer Center has treated more than 2,000 patients using this technology, and continues to receive national and international referrals.
Making the Case for Technology
Investing in the latest technologies is a major expense for many clinics, especially with the state of healthcare and reimbursements. "These are multimillion-dollar investments in technology, staff and training," said Zafirovski. Because the equipment is so highly complicated, there are multiple physicists that have to be involved to ensure that it is used correctly. "If not calibrated correctly the equipment could cause a lot of damage. So, there's a huge investment," he said. Luckily, the Lurie Cancer Center has been able to make the financial case for the investments. 
In addition to the cost savings that the center receives from reduced treatment times and less expensive alternatives to surgery, having advanced treatment options has aided in increasing patient volumes. "When you make an investment and do things the right way, patients seek out the novel treatments and inevitably our volume of patients grew. This helps to offset the cost of some of these machines," Zafirovski said. 
Zafirovski also noted that having the latest technology appears to be a good strategic decision. "In the recent U.S. World & News Report rankings (the Lurie Cancer Center at Northwestern Memorial Hospital was ranked number six in the nation), one of the questions that you have to answer is about technology. You get so many points if you have some of these technologies," he said. And he explained that although these rankings are somewhat flawed, many patients refer to them when selecting a center for treatment. 
More Than Just Technology
Zafirovski said that while technology and advanced treatment is important, other factors that need to be in place to have positive treatment outcomes include novel protocols, great scientists and physicians, and great quality of care. The Lurie Cancer Center at Northwestern Memorial Hospital focuses just as much effort on these factors as it does on technology. He said that the faculty, many of whom have advanced degrees and certification, are thought leaders when it comes to their presence in professional societies and their involvement in writing papers and giving scientific talks. 
The Lurie Cancer Center at Northwestern Memorial Hospital also is committed to improving patient care by involving patients in true decision-making. Patients are welcome to participate on the internal quality committee, which makes decisions regarding patient care. The committee addressed how to better inform patients of fertility issues associated with treatment, as many of the young men and women who present to the clinic have not thought about these risks. The committee has also discussed if the center is over aggressively treating patients. 
Patients can also participate on the patient and family advisory council. This council, which has more than 20 participants, is involved in making departmental decisions, such as whether or not to develop new brochures and paperwork. "It's not one of those things where they just sign off on things. We actually involve them in the department," Zafirovski said. To be on the patient and family advisory council, participants must fill out an application, go through an interview process and sign up to a two-year contract agreeing to attend planning and decision-making meetings. The advisory council is currently helping to research ways the center can further improve the patient experience. "We are looking at patient commutes right now. Being in a busy, urban environment, it can be very challenging and expensive for patients to get to our center. We're also looking at signage, consent forms and a host of other things." 
Although this patient participation has proven to be difficult at times, it has been an invaluable resource. "It started off being awkward initially. You are discussing very confidential information of mistakes you're making," Zafirovski said. And while all hospitals must address these issues, having patients on the committee who are also being treated or have a family member that is currently undergoing treatment has made the process very eye-opening. 
"I do think listening to the patient is a no-brainer because in any other type of business this is exactly what you would do. So, it's not novel, but having the courage to do it is the difference," Zafirovski concluded.