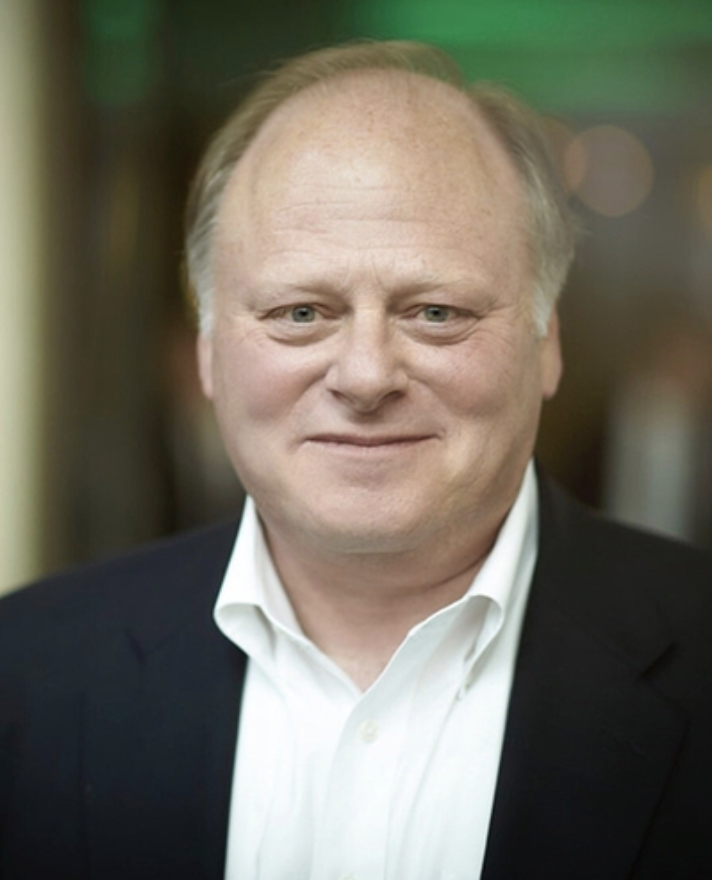 HIMSS President and CEO Hal Wolf will lead a keynote address featuring a panel of global experts discussing digital transformation and health equity on April 20, during the Health Information and Management Systems Society Global Conference and Exhibition, HIMSS 2023, being held this week in Chicago, IL. Excerpts from a recent HIMSS' interview cover issues and innovations emerging during the 5-day event. Photo credit: HIMSS.
April 18, 2023 — As the first official day of HIMSS 2023 kicks off in Chicago, an overview of key priorities for the Health Information and Management Systems Society (HIMSS) Global Conference and Exhibition brings the theme of "Health That Connects, Tech that Cares" into the spotlight.
HIMSS President Hal Wolf spoke to several significant issues — digital health transformation, health equity, AI, global collaboration, innovation and sustainability — making news this year with Health IT News, a HIMSS publication, in an in-depth interview published online ahead the 5-day global event. ITN's editorial team is offering (condensed for brevity) excerpts of that discussion to highlight the organization's goals and underscore the significant areas which Wolf and the HIMSS team are eager to share with attendees during the 5-day global event.
HIMSS Presidential Keynote to Feature Global Panel 
Wolf will present a keynote address, "Digital Transformation and Health Equity: A Global Discussion on the Journey Ahead," on Thursday, April 20, from 8:30-9:30 a.m. in the Skyline Ballroom (W375, West Building, Level 3). A summary provided by HIMSS offered this overview of the highly-anticipated panel: Digital health transformation and health equity have become imperatives as healthcare leaders across the globe prepare to meet the health equity challenges of an interdependent world. Policy leaders must foster healthcare innovation at a time when providers are struggling to accelerate access to care for a rising world population amidst provider shortages, cybersecurity attacks, and financial constraints brought on by global economic strains.
The Thursday morning keynote panel of high-ranking government officials will examine how to confront the challenges of access to high quality care and what real world actions the HIMSS community can take to accelerate replicable solutions that work across all communities. Joining in the discussion are: Ernest Kuipers, MD, PhD, Minister of Health, Welfare and Sport, The Netherlands; Hans Kluge, Regional Director for Europe, World Health Organization (WHO); Lester Martinez-Lopez, Assistant Secretary of Defense for Health Affairs with the U.S. Department of Defense; and Paivi Sillanaukee, Ambassador for Health and Wellbeing, Ministry for Foreign Affairs of Finland.
"Health That Connects + Tech That Cares"
In discussing the theme of the global conference in an interview conducted with HIMSS' Health IT News, from which excerpts are summarized here, Wolf spoke to its purposeful selection.
"Health that connects is fundamentally an opportunity for each of us to realize how we're all connected by our goals to improve health," noted Wolf, adding, "When I think about the idea about tech cares, it's really 'What can we do?...with our technical opportunities, not only to build services that support health, but also how can we use that to make a difference to every person everywhere?'"
On the issue of health equity, Wolf offered these insights:
"The concept of equity is extraordinarily important…There are a couple of big challenges in healthcare systems that we think digital health can provide to support health equity and its capabilities. Geographic displacement is a huge one and health equity and scope of practice imbalance is a huge issue a well. We have a growing shortage of clinicians around the world…by 2030, we're expecting the shortage of clinicians globally to grow between 18 and 20 million." He added, "So the encounter-based paradigms many of us grew up with or had the fortune to, and many people did not, simply won't work moving forward."
Focusing on digital health, Wolf continued, noting, "Digital health has a big impact. And of course, digital health is the theme, if not the daily function of, HIMSS and so many people at the conference this year. It's what we do. The neat part also about digital health, is it also relies upon information and cloud infrastructures. It has an impact on non-hospital based care. So we've got some dependencies to work through access to data, advancing AI and machine learning capabilities. We have to get past or not invented here syndrome because things need to be different. But I'm going to be looking on the floor myself to see what are the new designs that are coming. What are the needs that can be attached, and those are going to have an impact on health equity every single day, no matter where you are in the globe."
Asked about what he was looking forward to during the global conference, HIMSS President and CEO Hal Wolf answered with these insights:
"On a global basis, we're finally in actually seeing the paper environment slowly disappearing. Even in healthcare systems that are more advanced, there's still paper, and it's still clutters a lot of things. So just seeing that happen is actually pretty joyous. What I see happening get on the landscape from this information and from the technology trends, we're seeing a big change in the use of data and turning that data into useful information. You know, fundamentally, we've got to aggregate it and have access to it on a de identified way with a lot of security."
Wolf continued, "With access to information, we can make better improvements in health, we can actually deliver the greater security and privacy level without jeopardizing something at an individual level, but also give back to society as a whole. You can't lock data down 100% at each personal level, but in a de-identified and secured way, we can aggregate it, and that lends itself to research. It lends itself to an exciting development of fundamentally an app ecosystem which is growing every single day in every single country. So it's those advancements and trends that I'm looking for to really make significant progress in the next three years. And this year in particular, we're going to see what's actually happening and what's on the forefront. So that's where I'm getting excited about the landscape."
The global conference is drawing participants from more countries than ever before at a HIMSS event, reported Wolf. Speaking to the value and the impact of global representation and collaboration, he shared this with the HIMSS' Health IT News managing editor facilitating the interview:
"It's phenomenal," said Wolf, adding, "Our membership five years ago, was around 70,000 individuals, and only a few 1000 of those. Were from outside of North America. Today, our memberships over 122,000 members and that growth has all come from the international side continuing growth in North America…The globally now two out of 500 members from around the world. So our goal of the global conference was to truly make it a global conference. We have ministers of health, joining incredible leaders from Washington…we have leaders from the WHO coming, and chapters and communities from all around the globe attending. So we're really seeing for the first time since the pandemic, our opportunity to invite and to see people travel freely. And we're getting an incredible response."
On sustainability initiatives, Wolf noted that HIMSS is conducted an experiment during the 2023 HIMSS Global Conference and Exhibition, expressing his hope that people appreciate it. Summarizing, he said, "We're going to be focusing on sustainability as we move HIMSS to be more and more green. And you're actually going to see a carpet trial pop up. Why? Because there's a lot of carpet usually cut for these shows and they wind up in landfills. So we're going to be a little more judicious this year. And we'd love to get the feedback. That's one of our positives moving towards the sustainable world. And other than that, it's just looking forward to our new normal."
In closing comments, Wolf noted his eagerness to visit the broad range of educational programs, special forums and the exhibit floor of innovative solutions. He also encouraged HIMSS 2023 attendees to visit the HIMSS Connect booth on the show floor.
For more information: https://www.himss.org/global-conference/attend-about
Find more HIMSS23 conference news coverage here
Related Digital Transformation Content:
VIDEO: Moving Digital Transformation Forward in Healthcare
VIDEO: Using Maturity Models to Measure Digital Health
Cybersecurity: How Healthcare is at Risk
VIDEO: Key Components to Creating and Implementing AI and Digital Transformation Solutions
C-COMM: HIMSS New Non-Acute Care Digital Maturity Model
HIMSS Leadership Pinpoints Priority Issues for 2023 Global Conference
VIDEO: The Benefits and Pitfalls of Artificial Intelligence in Healthcare
VIDEO: A Look at Cybersecurity and How Healthcare is at Risk
New Non-Acute Care Roadmap: HIMSS Digital Maturity Model Strategy
---
If you enjoy this content, please share it with a colleague