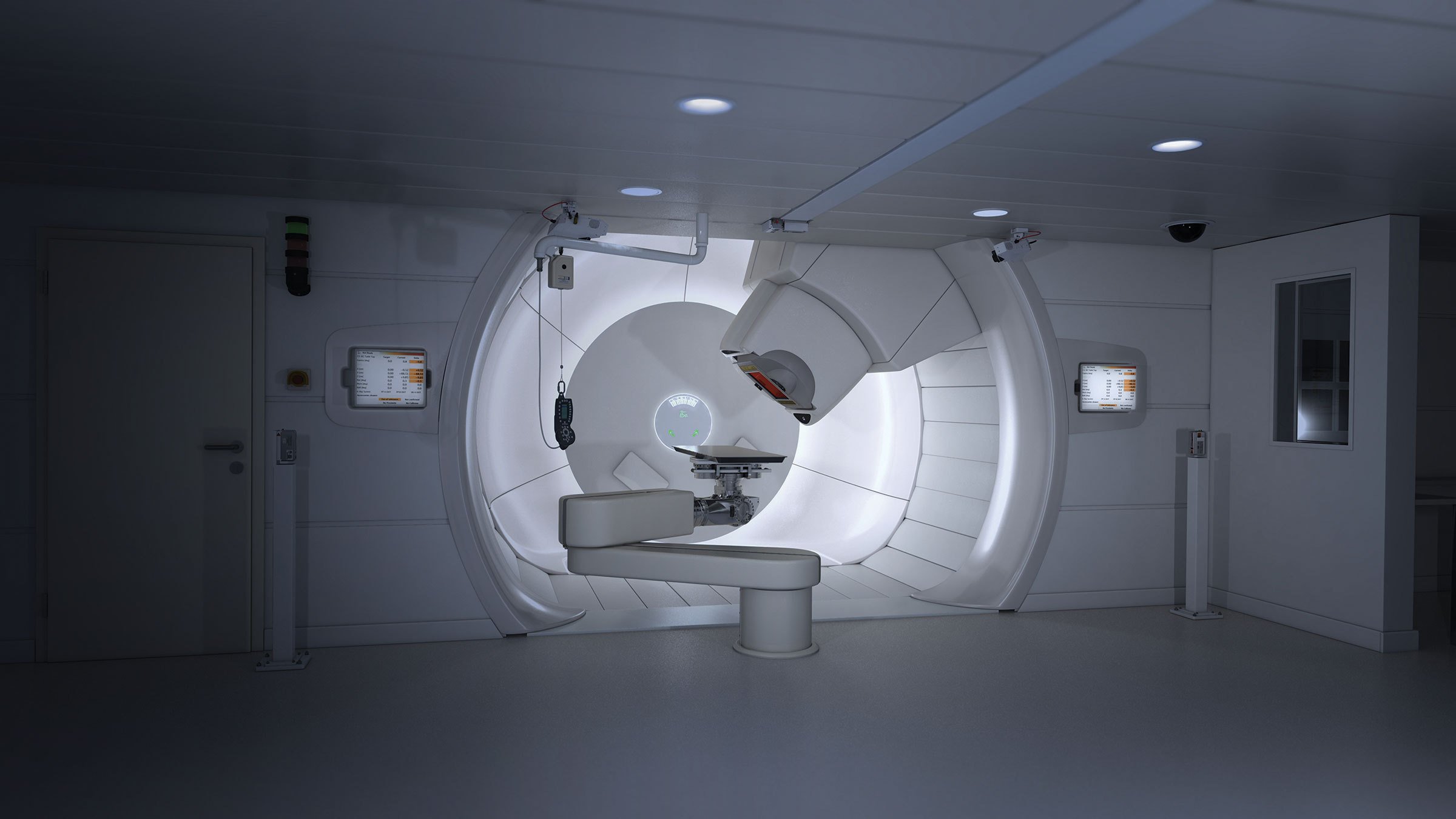 The Alliance for Proton Therapy Access (APTA) released a national report in late May revealing the heavy emotional and financial burden that many cancer patients endure when trying to get their insurer's approval for physician-recommended proton radiation therapy. The report — "Cancer Care Denied: The Broken State of Patient Access to Proton Therapy" — calls on insurance commissioners in all 50 states to adopt and enforce the principles of a Cancer Patients' Timely Treatment Bill of Rights and hold insurers accountable for providing fair, timely and transparent access to cancer treatment.
According to data from 1,100 cancer patients provided by proton therapy centers across the U.S., nearly two-thirds (63 percent) of cancer patients aged 18 to 64 whose physicians recommend proton therapy as the best course of treatment for their disease are initially denied by their insurer. The report reveals that patients and their physicians are sometimes successful in reversing the initial denial, but time spent waiting — and delaying treatment — averages nearly three weeks (13 working days). In the end, proton therapy is denied more than four times out of 10 (42 percent) and it takes an average of more than five weeks (27 working days) to receive that final denial.1
"When dealing with the enormity of a cancer diagnosis, private health insurers are adding undue physical, emotional and financial stress on patients. They are denying payment, dragging patients, their families and their doctors through lengthy appeals processes, and delaying access to treatment — seemingly in a systematic and intentional manner," said Daniel E. Smith, executive director of the alliance. "Unfortunately, delay and deny is a common practice for insurers, signaling an urgent need for solutions that hold them accountable."
Pros and Cons of Proton Therapy
Proton therapy is a U.S. Food and Drug Administration (FDA)-cleared treatment that allows physicians to precisely control and conform the bulk of the radiation field on cancerous cells. The target area is "painted" layer-by-layer, minimizing extraneous radiation dose to healthy tissues, preserving organ function and potentially reducing harmful side effects. This more precise form of radiation therapy has been demonstrated to have similar therapeutic benefits to photon-based radiation with fewer side effects for numerous types of cancers, including:
•    Head and neck cancers;
•    Esophageal cancer;
•    Prostate cancer; and
•    Many pediatric cancers (as children are more sensitive to radiation exposure than adults and must live with any side effects for a longer period of time).
While more and more clinical evidence supports the use of proton therapy, very real questions about its financial burdens still exist. A January 2018 report from market research firm MEDraysintell downgraded the projected number of proton therapy centers worldwide by the year 2030 by 300 orders. The report offered financial difficulties as the main reason such a large drop in orders was predicted.
Some of the first proton centers carried upfront building costs of up to $250 million for a multi-room facility, though the advent of single-room systems has since dropped the price tag considerably. Further, a study presented at the most recent meeting of the Particle Therapy Cooperative Group — North America (PTCOG-NA) showed that proton therapy actually reduced post-treatment costs for esophageal cancer patients compared to photon radiation due to fewer follow-up procedures, treatments and/or hospitalizations due to treatment complications.2
Despite these advances, opening and operating a brand-new proton therapy center is still a costly venture. As with any business, these centers must treat enough patients to offset the high building costs — and this is a task that many proton centers still struggle with today.
Tennessee Serves as Latest Insurance Battleground
The insurance issue highlighted in the APTA report represents one of the main reasons proton therapy centers have struggled to capture patients. Coverage is not universal among commercial insurance providers. The standard argument against coverage is that there is insufficient clinical evidence to suggest proton therapy is superior to traditional radiation therapy in most cases.
The battle over proton therapy coverage was born out recently in Tennessee when Gov. Bill Haslam (just weeks before the APTA report was released) vetoed state legislation that would have required hypofractionated proton therapy to be covered under state employee plans. The current state benefit plan covers proton therapy for only 5 percent of cancer patients because the state relies on the recommendations of a third-party vendor hired by insurance companies, who have a vested interest in limiting coverage and payments rather than providing the best possible care, according to a statement from the Tennessee Cancer Patient Coalition.
Haslam said he vetoed the bill (which overwhelmingly passed the state House and Senate) because he was concerned that the provider pushing the bill rejected a medically appropriate plan to expand coverage and instead pursued a political mandate.
Bill of Rights Offers Hope of Consistent, Timely Therapy Access
To bring the debate over insurance coverage to the national level, the Alliance for Proton Therapy Access is launching Cancer Care Denied, a grassroots campaign to give physicians and patients more say in cancer care. They are calling on insurance commissioners in all 50 states to adopt and enforce principles of a Cancer Patients' Timely Treatment Bill of Rights. The Bill of Rights calls for:
•    Fair, timely and appropriate access to doctor-recommended cancer treatment;
•    Enforcement mechanisms executed by insurance commissioners, including automatic approvals if insurers fail to meet timelines and meaningful fines for repeated failure to provide fair, appropriate approvals; and
•    The same rights for cancer patients covered by employer self-funded plans.
The failure of insurers to abide by these simple principles imposes tremendous physical and financial stress on patients, according to the alliance.
"By adopting and enforcing common-sense principles, state insurance commissioners can take an important step toward repairing the broken system cancer patients face when they and their doctors are fighting for the best chance at survival and the highest quality of life," added Smith. "Cancer patients should be fighting cancer, not their insurance companies."
Other bodies have previously drafted their own versions of a Cancer Patients' Bill of Rights. One example is the European Bill of Cancer Patients' Rights, introduced in 2014 by the European Cancer Concord (ECC) and European Cancer Patient Coalition (ECPC) in association with the Members of the European Parliament Against Cancer (MAC) Group. Updated in 2016, the European Bill of Cancer Patients' Rights has three foundational principles:
•    The right of every European citizen to receive the most accurate information and to be proactively involved in his/her care;
•    The right of every European citizen to optimal and timely access to a diagnosis and appropriate specialized care, underpinned by research and innovation; and
•    The right of every European citizen to receive care in health systems that ensure the best possible cancer prevention, the earliest possible diagnosis of their cancer, improved outcomes, patient rehab, best quality of life and affordable healthcare.
Under the European bill's tenets, the authors hope to achieve 70 percent long-term survival for patients with cancer in 2035. The bill is also a mechanism to develop and share best practices across Europe. To that end, the bill calls for the establishment of a European-based center for developing and promoting best cancer care practices.3  
References
1.     Cancer Care Denied: The Broken State of Patient Access to Proton Therapy, May 25, 2018. http://allianceforprotontherapy. org/wp-content/uploads/2018/05/Cancer-Care-Denied-Report.pdf
2.     Lin, Liao, Shaaban, et al. Comparative toxicities and costs of preoperative chemoradiotherapy of IMRT and proton beam therapy for esophageal cancer. www.allianceforprotontherapy.org. Oct. 27, 2017.
3.     Lawler M., Banks I., Law K., et al. The European Cancer Patient's Bill of Rights, update and implementation 2016, British Medical Journal, Jan. 6, 2017. doi: 10.1136/esmoopen-2016-000127