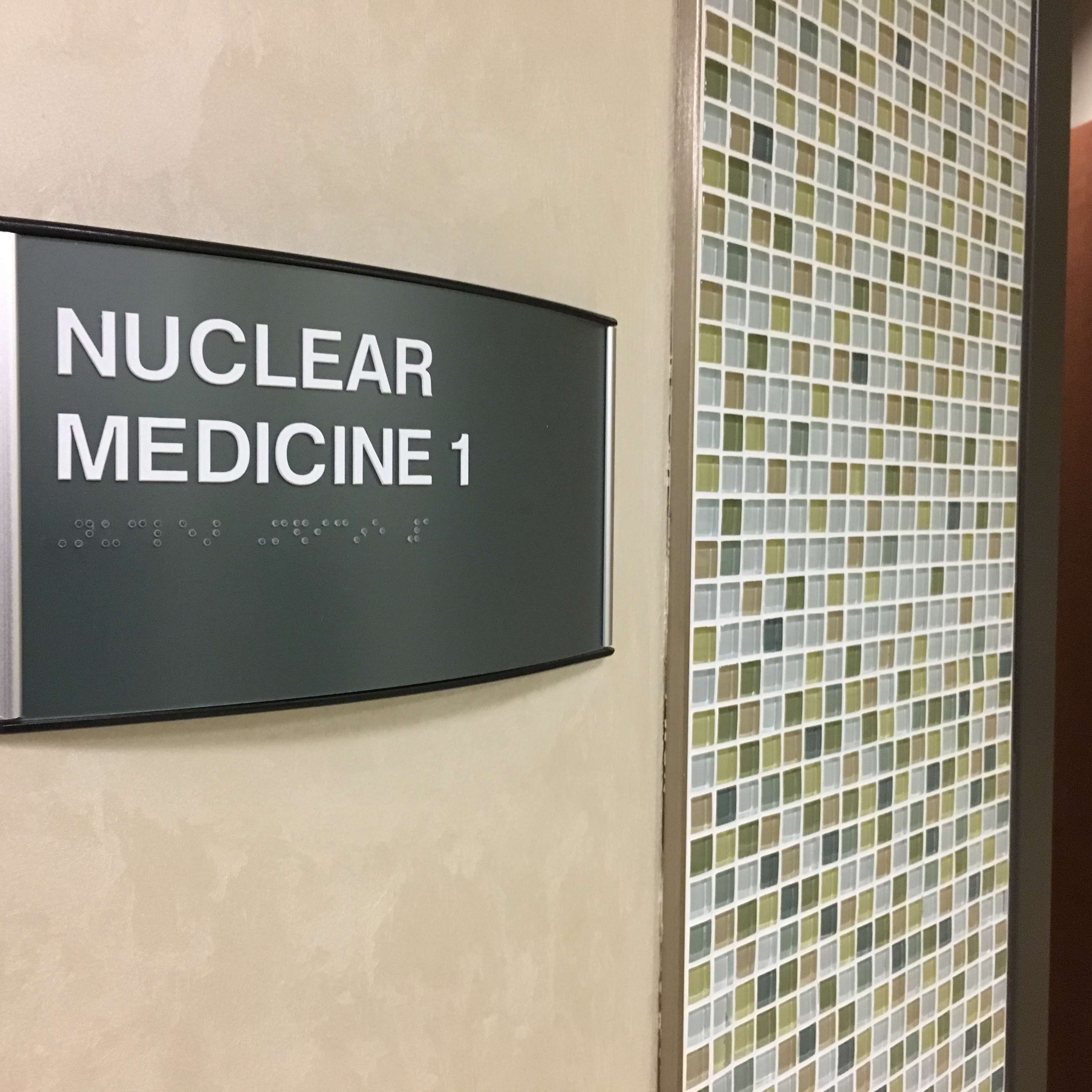 Nuclear imaging and its various modalities have long played an important role in the diagnosis and treatment of numerous diseases and other health conditions. The first single-plane positron emission tomography (PET) scanner was built in 1961; the first single photon emission computed tomography (SPECT) camera was demonstrated in 1963; and the first hybrid nuclear modalities were introduced in the late 1990s and early 2000s. New advancements in technology and clinical research over the last 12 months, however, appear poised to propel the specialty forward into new avenues of diagnostic and therapeutic capability.
Tc-99m Production Returning to U.S.
The biggest nuclear imaging story in the early part of 2018 was the approval of the first domestic source of the radioisotope Tc-99m in early February. The U.S. Food and Drug Administration (FDA) cleared the RadioGenix System from NorthStar Medical Radioisotopes for the production of molybdenum-99 (Mo-99), the parent isotope to Tc-99m.
Tc-99m is the most widely used imaging agent in the world due to its versatility: The molecule is used in approximately 80 percent of nuclear diagnostic imaging procedures, or about 40,000 medical procedures in the United States every day, according to the U.S. Department of Energy (DOE).[1] It is employed to assess coronary artery disease (CAD), cancer and a variety of other disorders.
Prior to this year, Tc-99m could only be produced at a handful of facilities worldwide, none of which reside in the United States. This involved shipping highly enriched uranium to the various production facilities, a method the FDA and the Nuclear Regulatory Commission (NRC) worried would leave the U.S. vulnerable to supply shortages. The possibility was underscored by supply disruptions in 2009 and 2010 following temporary closures of the National Research Universal Chalk River reactor in Canada, which at the time was the world's largest production reactor for medical nuclear imaging isotopes.
The shutdowns and other safety concerns have shadowed the 61-year-old Chalk River Laboratories in recent years, creating uncertainty in the medical isotope market. Chalk River ceased production of Mo-99 in October 2016, and this past April the Canadian Nuclear Safety Commission (CNSC) announced the plant will be decommissioned in 2028. The facility will continue to operate right up to decommissioning, and Canadian National Laboratories will be required to present a mid-term update in 2023.
The RadioGenix System will help pick up the production lost at Chalk River. Approval of the system was the result of a seven-year collaboration between NorthStar Medical Radioisotopes and the DOE's National Nuclear Security Administration (NNSA). The collaboration's main focus was developing the neutron capture process that allows the RadioGenix System to produce Mo-99 without using uranium.
"Every day, tens of thousands of people in the U.S. undergo a nuclear medical imaging procedure that depends on Tc-99m," said Janet Woodcock, M.D., director of the FDA's Center for Drug Evaluation and Research. "This radioisotope is vital to disease detection, yet healthcare professionals have faced challenges with adequate supply due to a complex supply chain that sometimes resulted in shortages. Today's approval has been the result of years of coordination across the FDA and with U.S. government organizations and marks the first domestic supply of Mo-99 — the source of Tc-99m — in 30 years, which will help to ensure more reliable, clean and secure access to this important imaging agent used in nuclear medicine."
In addition to the new RadioGenix System, all three of the world's remaining Mo-99 suppliers — ANSTO Nuclear Medicine in Australia, Curium in France and NTP Radioisotopes SOC Ltd. in South Africa — are expected to increase their production in 2018.[2]
Expanding Radiopharmaceutical Coverage
As nuclear imaging technology continues to advance, the role of radiopharmaceuticals becomes ever more important. Since 2008, the FDA has classified diagnostic radiopharmaceuticals as "supplies" rather than "drugs," which means reimbursement for the agents is rolled into the larger imaging procedure payment. To date, there are a total of 10 FDA-approved PET imaging agents, and six of them have been approved since 2012.[3]
The Society of Nuclear Medicine and Molecular Imaging (SNMMI) has helped spearhead recent efforts to expand insurance coverage for a number of radiopharmaceuticals. This past January, the Centers for Medicare and Medicaid Services (CMS) reversed the pass-through status of various drugs and devices, including several radiopharmaceuticals, effective immediately. According to SNMMI, they will return to pass-through status on Oct. 1, 2018, through Dec. 31, 2019.
SNMMI recently voiced support for Section 1301 of the 2018 U.S. federal budget bill, which would reverse the January CMS decision. According to the society, the payment rate for the ambulatory payment groups will be adjusted (downward) to make this a revenue neutral change. This does not affect radiopharmaceuticals that went off pass-through status earlier or those scheduled to go off pass-through status in the future.
Munir Ghesani, M.D., chair of SNMMI's Committee on Government Relations, noted that "while it is good to see Congress taking some action on this problem, much more needs to be done. CMS should stop taking radiopharmaceuticals off of pass-through status and should return to pass-through status many that were taken off earlier. The GAO (U.S. Government Accountability Office) study is welcome, but we hope it can be completed before 2021 as more action is needed before then."
In March, SNMMI joined the American College of Radiology (ACR) and the World Molecular Imaging Society (WMIS) in petitioning CMS to reverse its policy restricting coverage of F-18 sodium fluoride (NaF) PET imaging to identify bone metastases. The petition was prompted by CMS's decision to close the National Oncology PET Registry (NOPR) effective Dec. 14, 2017. The NOPR featured all of the registered, approved facilities that met CMS requirements for performing NaF-18 PET scans under National Coverage Determination CAG-00065R1. In a formal letter to CMS dated Feb. 12, 2018, the heads of the SNMMI, ACR and WMIS stated, "The data compiled by the NOPR and published in the two recent studies [published in the Journal of Nuclear Medicine in November and December 2017] demonstrate a clear link between NaF PET and changes in actual patient management to more appropriate curative or palliative care."
Technology and Research Advancements
This past year there has been a number of new advances in the field of nuclear imaging, including new or enhanced technologies and various clinical trials demonstrating the efficacy of nuclear imaging modalities. Many of the new advancements have been seen in cardiology and oncology.
Cardiac imaging. Myocardial perfusion imaging (MPI) has long been a gold-standard procedure when diagnosing heart disease. Changing priorities in recent years, including radiation dose concerns, reimbursement and radiotracer supply issues, have helped push the subspecialty forward with new technologies for both PET and SPECT.
"We have been practicing nuclear cardiology since the late 1970s, so people think of it as a stable and well-established modality, but if you look at the past five years, there has been a tremendous amount of advance in nuclear cardiological techniques," said Prem Soman, M.D., Ph.D., director of nuclear cardiology at the Heart and Vascular Institute, University of Pittsburgh, and president of the American Society of Nuclear Cardiology (ASNC). "We have a whole new generation of SPECT cameras, we are expanding our imaging applications, we have made great strides in reducing our radiation dose, and PET is becoming more widely used, so I am very excited about the future of cardiac nuclear imaging."
Some of the new technologies Soman said he is excited about include:
• Next-generation SPECT cameras with cadmium zinc telluride (CZT) detectors that decrease the system footprint, lower patient radiation dose and shorten exam times; and
• Combination PET-CT and SPECT-CT scanners from the larger imaging vendors. These hybrids allow for CT attenuation correct on the nuclear images while adding CT anatomical image overlays to better visualize the coronary anatomy and better pinpoint where blockages causing perfusion defects are located.
Read the related article "Recent Advances in Cardiac Nuclear Imaging Technology."
Oncology. Several newly published clinical studies have explored the use of nuclear imaging agents for novel purposes:
•  A paper published March 7 in Science Translational Medicine suggested a new PET imaging agent could help determine the most effective therapy for non-small cell lung cancer (NSCLC) patients (who make up about 80 percent of lung cancer patients). The tracer seeks out a mutation specific to NSCLC cases, which could potentially reveal weak spots in the cancer where particular therapeutic drugs could counteract the mutation's effects.[4]
•  An Italian study published in March demonstrated that a novel PET imaging agent can detect prostate cancer earlier by targeting copper accumulation in the tumor.[5]
References
1.     "DOE/NNSA Partnership With U.S. Healthcare Industry Results in FDA Approval of Domestically-Produced, Non-Uranium Based Molybdenum-99," Feb. 8, 2018, www.energy.gov
2.    "FDA Approves U.S.-based Source of Tc-99m," Feb. 15, 2018, www.rsna.org
3.    Clarke B.N. "PET Radiopharmaceuticals: What's new, what's reimbursed, and what's next?" Journal of Nuclear Medicine Technology, Feb. 2, 2018.
4.    Gambhir S.S., Sun X., Xiao Z., Chen G., et al. "A PET imaging approach for determining EGFR mutation status for improved lung cancer patient management," Science Translational Medicine, March 7, 2018
5.    Piccardo A., Paparo F., Puntoni M., Righi S., et al. "64CuCl2PET/CT in Prostate Cancer Relapse," Journal of Nuclear Medicine, Sept. 8, 2017.