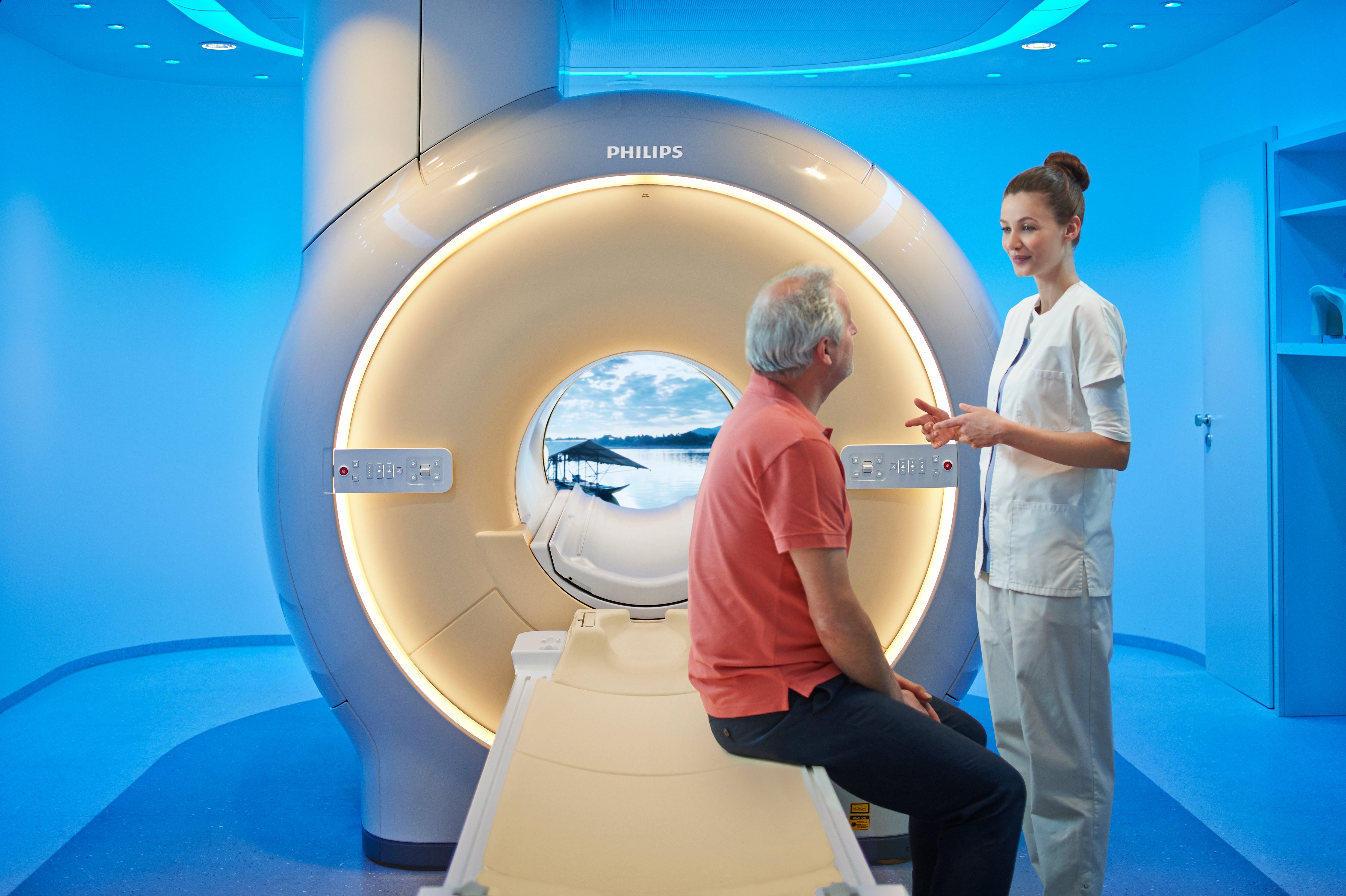 Photo courtesy of Philips Healthcare
Change is a consistent theme in our world today, no matter where you look. In healthcare, change — while slower than other industries — is happening in almost every direction. We're seeing patient and imaging volumes growing exponentially, telehealth expanding access to care, the patient experience becoming increasingly consumer-driven and more data per clinical image than ever before. At the same time however, healthcare is shifting toward a value-based care model, and there is some speculation and confusion on how it will actually improve outcomes and control costs. Payers and providers are still aligning on the concept of value-based care, and questions remain on how it will be measured, operationalized and reimbursed.
In light of all this, the most important question in healthcare that we must continuously ask ourselves is, "What is the definition of value, how can we enable more value and, to whom?" The answer lies in taking a broader view of healthcare in general, and imaging in particular, that ties back to the overall goal of facilitating better care and patient-centered imaging with the means to achieve it.
Cost and Value, Productivity and Patient Care
As radiology departments try to balance cost and value, imaging technology purchasing decisions have evolved from being mainly clinically driven in the past to include economic and value-based dimensions today. They are also assessed by a more diverse committee within the hospital that includes clinicians, administrators, IT, procurement and C-suite members, evaluating them in the broader context of long-term strategic impact. Increasingly, healthcare organizations are looking for solutions that:
•    Offer long-term options to reduce costs;
•    Aggregate benefit to both the health system and its patients in improving outcomes; and
•    Address institution-specific, strategic dimensions of what value means to them.
It is important to recognize that value can mean different things to different hospitals depending on their circumstances. For some, value is better asset utilization and standardization, and for others it's workflow optimization or staff efficiency. For many, the priority is improving reimbursement metrics or total cost of ownership. Either way, as the demand for imaging services continues to increase, it has become essential for health systems and hospitals to assess the best way to maximize the value of their imaging equipment. To that end, healthcare leaders are not only interested in the clinical benefits of leading modalities such as magnetic resonance imaging (MRI) scanners, but the long-term operational and financial benefits as well.
Focusing on Solutions That Address Daily Challenges
For the last 30 years, MRI has been a "race of the technology" with scanners being chosen based on attributes like magnet specification, how quickly images can be acquired or the number of coils present in the machine. Now, MRI purchases are increasingly becoming more strategic decisions for hospitals to drive greater efficiency and effectiveness for staff and lower costs while providing outstanding care to patients. According to recent research by the Advisory Board Company, one of the key imperatives for radiology leaders is to limit turnover and burnout of current workforce because of the tangible impact it has on quality, cost, productivity and health of radiologists.1 Instead of focusing solely on the technology itself, vendors now need to demonstrate how solutions provide improvement on the daily ways of working for the department.
These needs are backed up by comments directly from radiologists I've spoken with, who are telling me, "We are racing against time to handle growing patient volume" or "I spend a lot of time to get a high-quality image." The most frequent request I hear is, "I would like to spend more time on the patient instead of dealing with the technology; this will make us a better care provider and help us provide a better experience."
As a result, we are beginning to see the MRI industry transition toward more of an "outcomes-based" approach around the key areas of speed, comfort and confidence and geared toward the goals of the quadruple aim, which include enhancing patient experience, improving population health, reducing costs and improving the work life of healthcare providers. While image acquisition speed, operator confidence and other technical features all play a role, the value of the MRI solution overall must map back to both the basic needs of the radiology department and broader strategic direction of the institution.
Over the past few years MRI has experienced tremendous growth in the number of scans performed annually, due in large part to an increase in chronic diseases and a growing aging population. At the same time, MRI scanners are becoming faster (with compression techniques), less expensive to install (with MRIs that dramatically minimize helium dependency and installation limitations while enabling sustainability), as well as more automated, easier-to-use and more efficient.
These technology advancements not only contribute to faster turnaround times and a better patient experience, but help boost overall productivity of imaging departments while providing more operational sustainability. They also make MRI a promising alternative for diagnosing certain types of diseases with greater accuracy now that scan times can be made faster and patient comfort can be improved significantly.
Connecting Productivity and Patient Experience
In MRI, the patient and staff experience is also top of mind particularly around areas of ease-of use, comfort, safety and a sense of well-being during the exam itself. Patient comfort goes hand-in-hand with MRI productivity and diagnostic confidence.
Radiographers know the importance of patient comfort in minimizing patient motion during an MRI exam, as it can result in a low-quality image that either leads to an inaccurate or non-diagnostic study. If patient motion occurs, it typically requires the patient to be rescanned — both of which contribute to higher costs for the hospital, a poor patient experience, and a disruption of workflow and scanner availability for scheduling. Healthcare providers want features that help reduce patient anxiety and can improve image quality, reduce sedation rates and rescans from patient movement.
In fact, according to results of a recent MRI global study of 40 radiologists and radiographers globally, 20 percent (or 1 in 5) of all MRI scans have to be carried out again because of patient motion, and this has a major impact on departmental efficiency.2 The three main clinical consequences of patient motion reported were:
•    74 percent decrease in image quality (cases in which there was patient motion);
•    70 percent the possibility of an exam not being suitable for diagnostic purposes; and
•    55 percent increase in the time required to carry out the scan.
Interestingly, the survey found that 45 percent of interviewees were not aware of technologies that can improve patient compliance, reduce rescans and minimize patient motion. The study concluded that MRI efficiency gains can be made by implementing a stronger patient focus and involving the patient more in the examination process. This is one area in which MRI technology is changing on multiple fronts to make imaging staff more productive and patients feel more comfortable and secure with technology solutions that can help create a more calming environment for patients.
Long-term Solutions That Drive Effectiveness
Clearly, every hospital or health provider has issues they are looking to solve, whether it is higher patient throughput and improved productivity, higher diagnostic confidence and reduction of rescans, or easing the patient experience during MRI exams. To me, that underscores the complexity of the challenge in imaging and the value of an integrated and outcomes-focused approach in MRI. When imaging vendors understand the specific needs of a hospital or healthcare provider, it opens the door to innovative co-creation that enables us to build value intentionally and collaboratively into solutions that drive the greatest clinical, operational and institutional benefits.
In the end, value-based care is not just about looking for short-term gains or meeting reimbursement metrics. It's about finding long-term solutions to drive efficiency, effectiveness and lower costs while improving the patient and staff experience and imaging outcomes. 
As global business leader for MRI at Philips, Arjen Radder is responsible for driving market growth and advancing Philips' position as a leader of MRI technology and customer-focused diagnostic imaging solutions. Previously, he worked in a variety of general management roles in the healthcare industry in the U.S., Europe, the Middle East and Asia. His most recent role was as CEO of Royal Philips in the Middle East and Turkey region.
References
1. The Advisory Board Company, Retaining and Growing Radiology Talent, 2018
2. SuAzio Consulting, MRI efficiency study, December 2017
---
If you enjoy this content, please share it with a colleague