Everything has room for improvement, right? Right. When it comes to cancer care, it is no different. Researchers, drug companies and technology innovators are constantly working to improve efficiency and efficacy, racing to create the best and most far-reaching cancer treatments. Significant resources are being dedicated to a rapidly evolving form of cancer therapy that is designed to be more effective than other existing options. However, new innovations have introduced new challenges, and emerging treatments must adapt to overcome these barriers.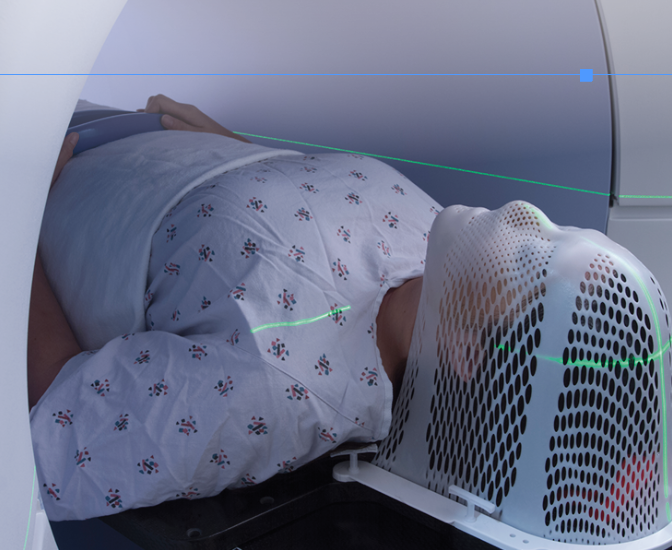 Adaptive Therapy's Current Standard Implementation Process
Radiotherapy has been used to treat cancers for more than a century and continues to be utilized in cancer treatment plans today. Since the introduction of radiotherapy, clinicians have been working tirelessly to further refine treatments to better target cancer. One of today's leading-edge cancer treatments is adaptive radiation therapy, as it proactively adjusts and evolves over time to respond to day-to-day changes in the tumor and the patient's anatomy, adjusting to better target the cancer and avoid healthy tissues. This treatment has been dubbed the "holy grail" of radiotherapy due to the notable improvements seen with regards to tumor control as a result of long-term clinical adaptive therapy sessions. Adaptive therapy is particularly beneficial for the treatment of head and neck cancers, and cancers below the respiratory system, including bladder cancer. 
In order to understand where the industry is headed and discuss current solutions, we have to first assess where we have been. For some time, adaptive therapy relied on MR-linac systems, integrating an MR scanner with a linac to allow clinicians to better picture the target during treatments. In the past few years, this approach has involved hours of training, longer treatment delivery sessions and skilled clinician hours to support the end-to-end process. To ensure clinicians are maximizing their time and resources with patients, the industry remains hyper-focused on introducing highly intuitive treatment tools that prioritize patient comfort and experience.  
Ultimately, it is up to clinics to procure and implement new technology. With the way that adaptive therapy is currently set up in the few hospitals where it is available, the equipment requires significant modifications to existing radiotherapy rooms that are complex and take time to complete. On top of that, it demands significant capital. The high price point restricts the number of clinics that can implement adaptive therapy, thus limiting the number of patients whom have access to the treatment. 
While adaptive therapy can adapt to daily changes in the patient, to truly advance, it needs to adapt to today's environment and challenges.   
A Look at the Patient Experience 
Adaptive therapy has shown promise with various cancers, including bladder cancer, to increase the tumor control probability. That said, there is room for improvement, especially with regard to scalability. Traditionally, adaptive therapy would exclude patients with surgical clips and certain metal pieces in their body, as they cannot be treated with an MR-linac. Beyond this, things like treatment duration and comfort must be acknowledged.
Patient experience must be taken into consideration and improved upon when implementing advancements around adaptive therapy.
Emerging Treatments: Meeting Today's Challenges 
Across industries, intelligent treatment technologies are being deployed with different goals in mind. What are those main goals? Maximize the number of patients treated each and every day. Smart technologies can help minimize clinical treatment time and in turn treat more patients. Going hand-in-hand with this, advancing technology so that it is more intuitive and easier to learn will ensure that skilled clinicians' hours are used resourcefully and that they have time to treat more patients. Shortening training time will expedite the onboarding process and provide patient access faster than ever before. Shaving minutes from treatment, while sustaining effectiveness, will free up time and valuable resources for all parties. 
A more cost-effective solution has the potential to make adaptive therapy more accessible to clinics both large and small, and thereby open doors to patients across the world. Historically, adaptive requires highly skilled clinicians to devote more time to therapy than with other approaches. Making this technology more intuitive through emerging artificial intelligence (AI) and machine learning (ML) techniques allows clinicians to make educated, and informed, decisions in a shorter period. 
While some have alluded to AI overtaking skilled positions, it is almost certain that clinicians will use emerging AI and ML technology as a supportive tool, to streamline processes and act faster. Automating this part of the manual labor in adaptive therapy will reduce cognitive load and is aimed at facilitating better decision making.  
The Road to Success: What This Means for Patients 
Welcoming clinician and patient feedback, conducting additional clinical research on challenges and opportunities, and taking a good look at emerging AI and ML all will be driving factors to evolving adaptive therapy to address today's challenges. As new technology and discoveries drive cancer research forward, it is ultimately the patients that motivate the industry to push further. 
Radiation therapy is indicated for 50 to 60 percent of cancer patients. Effective and efficient adaptive therapy has the potential to be a breakthrough for radiation treatment, leading us to a more personalized approach — but it is only the beginning. Through collaboration and further refinement, adaptive can reach its full potential for the thousands of patients whose lives depend on it. As the industry continues to innovate, it will open the door to more opportunities, research and groundbreaking advancements in cancer treatment.

Yves Archambault is a strategic initiative director at Varian, where he leads the charge of advancements in adaptive therapy through intelligent, accessible technological developments. Archambault focuses bringing together technology, data, process and people to make the most complex radiotherapy solutions accessible and appealing to as many clinics as possible around the world.