Webinar

| PACS| May 28, 2020
WEBINAR: How to Grow a Radiology Business With Cloud-based Imaging
Konica Minolta sponsored webinar is now available on-demand 
Houston Northwest Radiology Association (HNRA) was looking for a PACS solution that would support their growing business and grow with them. HNRA was adding practices at a rapid rate across a broad geography and needed a solution that could accommodate seamless connectivity without disrupting operations and was user friendly for easy adoption. They needed a system that would remain flexible and adaptable as their business evolves. HNRA evaluated several solutions in the market and selectedExa PACS from Konica Minolta.
Muzammil Shafi, M.D. president of HNRA, will present how their solution has been a key tool in reducing report turnaround, improving customer satisfaction and has enabled HNRA to grow their business. Shafi will provide an overview of his business, discuss the vendor selection process, the PACS implementation, and operational aspects of adding new business. 
The webinar originally aired on June 18, 2020, and is now available on demand.
Learning Objectives:
Learn how Server-Side Rendering and zero footprint technology from Exa PACS allows HNRA instant access to studies, including priors, from any modality, from anywhere to provide 24/7 care

Understand how Exa's Intelligent Worklist enables HNRA to assign studies to the appropriate specialist to improve productivity

Learn how HNRA uses Exa to seamlessly add new business

Understand how HNRA has been able to reduce report turnaround and improve radiologist productivity
Speaker: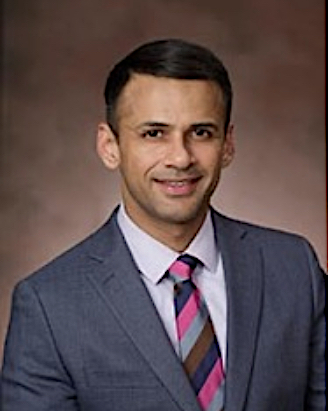 Muzammil Shafi, M.D., is president of Houston Northwest Radiology Association.  He specializes in neuroradiology and oncologic imaging and is skilled in Healthcare Information Technology (HCIT).  He graduated from The Johns Hopkins University School of Medicine and board certified with American Board of Radiology.  Shafi has memberships in the following: Harris County Medical Society, Texas Medical Association, Radiology Society of North America, American Roentgen Ray Society, American Alliance of Academic, Chief Residents in Radiology, American Society of Neuroradiology.
Company Profile:
Konica Minolta Healthcare is a world-class provider and market leader in medical diagnostic imaging and healthcare information technology. With over 75 years of endless innovation, Konica Minolta is globally recognized as a leader providing cutting-edge technologies and comprehensive support aimed at providing real solutions to meet customers' needs and helping make better decisions sooner. Konica Minolta Healthcare Americas Inc., headquartered in Wayne, N.J., is a unit of Konica Minolta Inc. (TSE:4902). For more information on Konica Minolta Healthcare Americas Inc., please visit www.konicaminolta.com/medicalusa.
Houston Northwest Radiology Association provides professional radiology services to hospitals, physician offices, and outpatient imaging centers.  Their mission is to provide the highest quality, subspecialized radiology services 24/7 to hospitals, imaging centers, and referring physicians.  HNRA services 60 locations across Texas and reads for all modalities.  
Resources:
https://konicaminoltahcit.com/
https://www.konicaminolta.com/medicalusa/hcit-priority-demo-request/
Subscribe Now