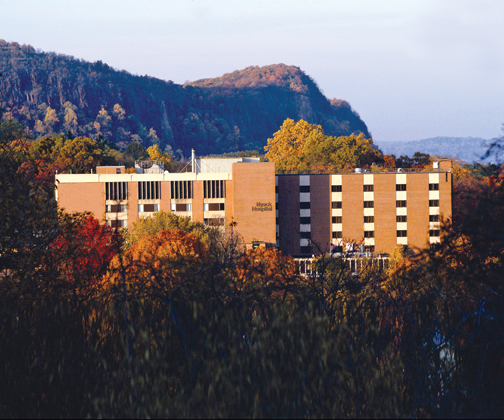 Nyack Hospital, New York State.
Mark Geller, M.D.
Freddie Adorno
Nyack Hospital has been nationally recognized for exemplary performance in using evidence-based clinical processes that are shown to improve care for conditions such as heart attack, heart failure, pneumonia, surgical care, children's asthma, stroke and venous thromboembolism, as well as inpatient psychiatric services. Its Center for Diagnostic Imaging performs more than 130,000 procedures a year with a staff of 20 radiologists.    
As a beta site, Nyack Hospital's Center for Diagnostic Imaging recently installed McKesson Radiology version 12.0, McKesson's newest picture archiving and communication system (PACS) offering. Mark Geller, M.D., chairman of the Center for Diagnostic Imaging at Nyack Hospital, and Freddie Adorno, manager of enterprise imaging informatics, recently spoke with us about the department's experiences.  
Q: You have been using PACS for many years now and have seen and used many different systems. Why did your site choose McKesson's PACS?
A: We did four or five vendor site visits. All of them had physicians who we knew and respected as peer references. The one PACS that came to the top of their lists was McKesson's. It was intuitive and robust, yet simple and easy-to-use. It handled bandwidth extremely well. And it seemed like McKesson was the vendor that was most serious about building a product that would be useful to us.    
Q: You have seen the evolution of PACS over time. What makes McKesson Radiology v12.0 stand out?  
A: McKesson Radiology v12.0 has exceeded our expectations on many levels. With tools like the McKesson Enterprise Image Clinical Reference Viewer, VTRIP, McKesson Study Share and McKesson Radiology Station-Lite, both radiologists and referring physicians will agree that this is one of the best PACS on the market. As a community hospital, we feel both privileged and proud to be the first in the nation to offer our patients, referring physicians and staff one of the most feature-rich enterprise systems available today. 
Q: Which specific enhancements really stood out? 
A: The new Web-enabled viewer simplified our deployment process while reducing its complexity. Now the user experience is the same from anywhere. Our radiologists are able to read from home as if they were at the office because we have integrated our dictation tool with McKesson Radiology v12.0. They have access to all the tools and functionality they are accustomed to using at the hospital, including third-party integrations.
Q: What are your impressions of
McKesson Enterprise Image Clinical Reference Viewer?
A: The simplicity of the clinical reference viewer is refreshing. We had been looking for a viewer that was truly agnostic when it came to choice of platform (i.e. PC, laptop, mobile device), OS and browser to satisfy the varied needs of our referring community. Our referrers have experience with many different PACS systems and know what works for them. McKesson's clinical reference viewer allows them to use the mobile device of their choice and also the operating system they are most comfortable with using. 
The intuitiveness of the user interface feels like a native application on mobile devices, yet it is actually the zero-download viewer you access through your Internet browser. Also the speed of the viewer is impressive! Used as a standalone viewer or as part of the EMR, referring physicians will welcome the enhanced capabilities.
Q: In your opinion, what makes it
different from other reference viewers on the market? 
A: One of the challenges with creating an application that functions well on multiple platforms is the ability to code it with mobility in mind. Vendors that we had auditioned in the past were developing their applications with a keyboard and mouse in mind, and mobile devices were an afterthought. McKesson has taken a different approach. They have incorporated some of the most well-known gestures as part of the application.  
Once you experience the clinical reference viewer, you will know it was developed from the ground
up with a focus on ease of use.
Our mission was to implement a viewer that would allow access to images regardless of OS, browser and platform. McKesson Radiology v12.0 helped us reach that goal.
From a HIPAA perspective, it is secure. It doesn't leave any information on the local device, unlike some other viewers on the market.  
Q: How has McKesson Radiology v12.0 worked for your referring physicians?
A: McKesson's solution is helping us practice in a more coordinated fashion with caregivers and patients in a variety of ways. It has been adopted by our referring community and is very easy to use. It has allowed us to easily, quickly and readily distribute images and information across the enterprise. It's a very robust solution, so it has a lot of features and functionality that allow us to accurately and completely assess an image, and also allow our referrers to do so. In many ways, we're doing a much better job of providing healthcare today than we were three years ago.    
Nyack Hospital is a member of the New York Presbyterian Healthcare System and an affiliate of Columbia University College of Physicians and Surgeons. McKesson Radiology v12.0
is expected to be generally available
Spring 2013.
Case study supplied by McKesson