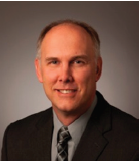 Trent Conwell, IT Director, Sentara Healthcare
Technology expertise within the IT department is not a sufficient skillset to ensure successful implementation of an Enterprise Imaging Platform. IT not only needs to understand the underlying technology of the vendor product, but how that technology will integrate with every other technology within the organization. Add to this the need to understand the impact on clinical, operational, and technical workflows, tight timelines, and no tolerance for budget overruns and you have a very complex environment to manage. 
To read the case study, click on the PDF link below.