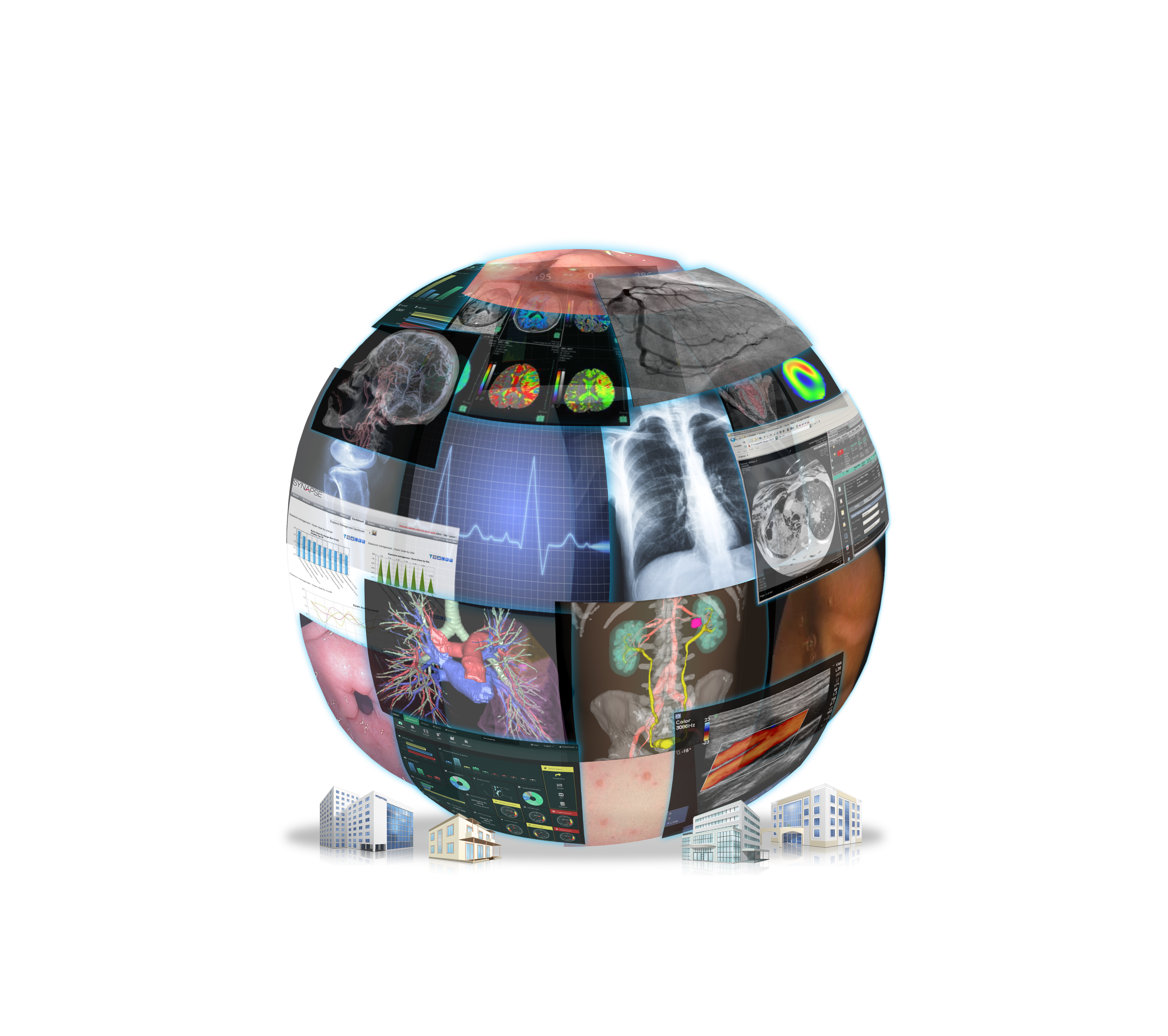 Image courtesy of Fujifilm Medical Systems
Organizations across the country — even globally — are taking a hard look at their imaging ecosystems and determining it is time for change. Most technology and clinical leaders have read, listened to and observed the imaging vendor narrative over the past few years while they focused primarily on deploying the electronic health records (EHR). Now most feel comfortable enough — either internally or with the help of consultants — to tackle this next huge patient record initiative. Vendor neutral archives (VNA), viewers, workflow, analytics, integration and exchange are all under review as components of the enterprise imaging effort. The good news for those in this phase of discovery and analysis is that the pioneers are far enough down the path to prove that an enterprise approach can be incredibly successful and that there are organizational, clinical, technical and even financial benefits to adopting this model.  
Most early adopters found themselves building the ship as it debarked to port. For many reasons these pioneers had to build with the tools and materials they were given, or plan as they executed. The lessons learned from them are invaluable to those who are now ready to build a governance, strategy, discovery, design and deployment model for their enterprise imaging initiative. Here are some that are proving ubiquitous because they are not only common, but important.
Design Has Never Been More Important 
We are no longer moving systems in and out in a "plug and play" model. There is no longer a "standard" implementation plan not only across the vendors, but even within a single vendor customer install base. Objectives, variables, constraints and ecosystems are different everywhere and as such the design must account for all. The axiom goes that "form follows function." As such, an effective imaging design will be preceded by careful understanding and agreement on function (workflow, architecture, interoperability), which will shape how the model is framed and implemented. I would take it a step further, however, and suggest "form follows function, a great design influences both form and function." Consider the iPod; no one considered how accessible music could be until the iPod gave us a dial. That brilliant design (both in its elegance and simplicity) gave us the freedom to both make music portable and accessible on-the-fly. In your enterprise imaging design, consider how you might create an elegant form (workflow) that goes beyond just digitizing your analog processes.  Then use that design to build your solution (architecture) that then will ultimately influence your function (vendors and systems).
Engineering vs. Blueprints (SLC Streets)
Roadmaps and strategy: Both are foundational to the governance and design phases of an imaging project. Much should be invested into the discovery and development of the pathway from your current environment to the future. This effort must take into consideration critical influential forces that exist both internally and externally. Often identified as "burning platforms," there are issues such as legacy hardware, sunset software, licensing, merger and acquisition, cost and organizational changes that must be accounted for when determining where, why, how and when enterprise imaging will be implemented.
It is important to consider this a multi-year project with a number of nuanced challenges that will be much different from those encountered during your EHR efforts.  Imaging is messy due to formats, sizes, multiple copies, unstructured data, one-off systems and uncooperative vendors. This project includes dozens more types of data objects and sets, vendors and modalities that will create detours, roadblocks, pitfalls and delays. Building a strategy that is flexible that can adapt to these forces both internal and external is critical to long-term momentum. Rather than focus purely on project milestones, many successful projects have identified "value-based milestones" which serve better to measure, over the long term, how well the organization is achieving its goals for enterprise imaging. Account for the unpredictable by building agility and a nimble mindset in the governance, project team, vendor relationships and stakeholder population.
Speed to Value
The fiscal spotlight is on and everyone is on stage. Every project requires funding and those dollars require a business case. Funding a project with negative ROI is nearly impossible, unless the bright red bottom line can be justified with value. Most business cases under development will be on the razor's edge of positive or negative ROI. Many different factors that are uniquely local play influential roles in building a business case that will move leadership to fund the initiative. One factor that is consistently successful, at least anecdotally, to help ensure long-term executive support for these projects is sticking to total costs and finding value early in the project.
There are some relatively obvious ways to achieve both cost containment and early value realization. Spend enough time on design with full vetting — especially if you are using a consultant. Don't take the shortcut of using someone else's model. Good design should allow you to shorten (ultimately reducing the overall cost of) your selection process. Too many vendor selection methodologies take too long and include too much call and response. The timeline doesn't reflect the innovation cycle that currently exists within the industry. Rather, build the process on use cases, references, identified decision criteria and much less on the call and response developed back when choosing CT scanners. 
Secondly, find early value wins. The sooner value can be demonstrated, the greater confidence and ultimately funding for all that is hoped to achieve with enterprise imaging. Consider all of this speed to value. Value-based healthcare requires that we all adopt value-based projects, value-based milestones and ultimately value-based resources.
No one has it all figured out yet. Even the leaders continue to learn. There are great resources available from organizations such as the Healthcare Information and Management Systems Society (HIMSS) and Society for Imaging Informatics in Medicine (SIIM), which now has a shared imaging workgroup.  Find your internal experts. Leverage your experience in EHR deployment. And don't skimp on design. This is a great time to be solving such complex problems. Thankfully we are all in it together, and there is much to learn and teach along the way toward shared success.
Jef Williams is managing partner at Paragon Consulting Partners.
---
If you enjoy this content, please share it with a colleague