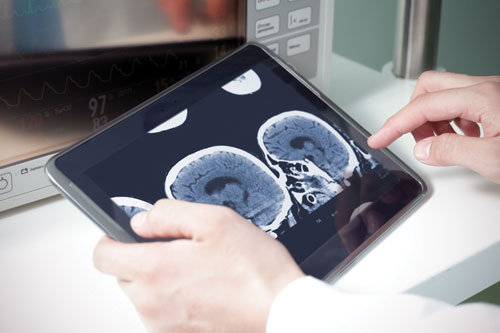 In the midst of increased mergers and industry acquisitions, healthcare leadership is becoming more cognizant of the need to have enterprise imaging strategies in place that answer a long-standing question in medical imaging: "How will we get our providers the images and data they need when and where they need it most?" 
Clearly, acquisition is a critical component to a well-constructed enterprise imaging strategy. But enterprise image acquisition is much more than just diagnostic imaging modalities; it's the acquisition and accessibility of any medically relevant image. And it's the delivery of that image into the hands of the people that need it whenever and wherever that need might arise.
We live in a mobile world with the expectation — and in many cases, the reality — that we can do anything from anywhere. Physicians and medical staff are constantly exposed to capable technologies in their personal lives, though for the most part in their professional lives, many are still tethered to clunky disparate systems that separate them from important data at the point of care. Emerging technologies are changing this by creating cohesion between image-producing departments beyond radiology and cardiology for a truly seamless clinical experience. 
Seamless and Meaningful Access
To make this all work, an organizational governance body will need to establish acquisition, storage and management strategies up front that make access to these images seamless and meaningful as time goes on. Four important concepts will have to be addressed, each of which are inextricably tied to the acquisition process.
Disparate image management system integration. Disparate image management systems exist throughout every healthcare enterprise today. Multiple disparate picture archiving and communication systems (PACS) remain at the forefront of consideration for consolidation. However, there are also long-standing disparate imaging systems in cardiology, pathology, ophthalmology and orthodontics, to name just a few. Integrating these systems allows providers to consult each other with a truly complete patient jacket.
Point-of-care devices. The definition of point-of-care devices has expanded with the emergence of a host of mobile devices, pathology slide scanners and other advancements. For example, providers can now capture images at the point of care with their smartphones — a security nightmare for IT administrators, but a necessary workaround by providers who prize efficiency as well as quality of patient care. To accommodate this, IT administrators need to provide secure corporate devices that can take the place of personal devices, and they must form policies to support these organically formed clinical workflows.
Image acquisition clinical workflows. Image acquisition workflows vary greatly within and between departments throughout an organization. Not all patient images are acquired after being prompted by a radiology information system (RIS) or electronic health record (EHR) order, and not all images acquired adhere to a fixed modality. Transfer CDs and health information exchanges (HIE) are other forms of image acquisition that need to be considered as parts of an overall enterprise imaging strategy. In short, leadership must have the ability to understand the special image acquisition workflows of each department in order to find the common ground.
Importance of data standards. Clinically relevant data and images must be put into the correct context for providers to be able to efficiently find the answers they need. Even with digital imaging and communications in medicine (DICOM) data standards, radiology still requires normalization between proprietary systems and integration with non-DICOM information systems. As a result, DICOM headers must be tag morphed, procedure descriptions will require crosswalks and standardized nomenclature will need to be deciphered.
If the goal is to make patient data easily sharable, when the datasets in different EHRs don't correlate, complicated queries will need to be built in order to connect the datasets. Vendor neutral archives (VNA) can help simplify this process by creating the enterprise master patient index (EMPI) as an interim step between connecting a physician's office on one EHR to a hospital on another. Sharing information seamlessly between disparate systems within the healthcare ecosystem is integral to a successful enterprise imaging strategy, but an application is only as good as the data it can share across a healthcare delivery network.
Important Considerations
One size does not fit all. A common mistake when designing an enterprise imaging strategy is to apply a single department's workflow across the board to all departments; while there are commonalities, a radiology workflow, for example, contains many more steps than a point-of-care imaging acquisition workflow needs. The key is to find the workflow that fits the majority of users to create a standardized and efficient process across service lines.
Uniform data collection is critical. When acquiring images, it's critical to collect the same data about every image, something that requires considerable forethought as workflows are designed. The data collected about each image will play a significant role in the ability to provide data to the end user in a flexible, relevant format.
Brandon Taggart, CIIP, senior consultant at Ascendian Healthcare Consulting, is an expert on the topics of enterprise imaging, healthcare transformation and healthcare information technology. 
---
If you enjoy this content, please share it with a colleague