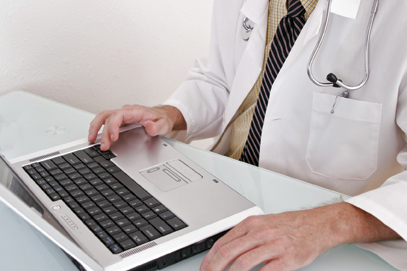 Hospitals today seek solutions that provide access to patient records from virtually any location.
The majority of radiology information system (RIS) installations today are replacement systems. As the sun was setting on our RIS at Westchester Medical Center (WCMC) in 2009, we embarked on our search with a host of different requirements than we had when we implemented our first RIS in 1995. Not only did the technology change, but so, too, did the needs of our department.
Integration Remains 'King'
Even prior to the American Recovery and Reinvestment Act (ARRA) of 2009 and its financial incentive tied to Meaningful Use (MU), hospitals understood the importance of integrating disparate systems across the enterprise. The benefit is clear — access to a patient's record by an authorized user from virtually any location can further ensure patient safety and enhance the quality of care. It also can help reduce the expense of delivering care.
There are two levels of integration that are important when evaluating a RIS. First, seek solutions that offer a single solution — a combined RIS and picture archiving and communication system (PACS) with one user-interface. Having a single database is preferred, but many vendors have not yet implemented this. While this can potentially limit a facility's choices (based on its PACS provider), we found the benefits of a single system solution are far greater than having two systems and two vendors.
A single vendor RIS/PACS streamlines the integration to other hospital information systems (HIS). At our facility, our Synapse RIS/PACS is tightly integrated with our HIS, emergency department (ED) information system and laboratory information system. Our voice recognition/dictation system also links directly into the RIS/PACS, so radiologists have seamless access to all systems while interpreting images. This tight integration in radiology systems reduces complications when creating a lifetime patient record. And we believe it's equally important to pursue a paperless environment in addition to a filmless one.
Also, the "look and feel" of the user-interface should be consistent, whether the user is a radiologist or an ED physician. This becomes incrementally important when pursuing teleradiology integration into the RIS/PACS, which is the ability to add multiple sites into a single RIS. At WCMC, we will be utilizing this feature of our new RIS to integrate and segregate information across different sites.
Another important part of integration is a single sign-on across the enterprise. Radiologists, technologists and administrators should have quick access to patient information compiled from all enterprise systems from a single sign-on. They should not have to exit one program/system to open another.  
Dashboards and Data Mining
Data mining and the capability to generate reports from the RIS are critical in the management of our radiology department. We use crystal reports to query the database and pull information so our managers can be proactive and make decisions in real-time. Each day, we email a daily report card on the department detailing tasks (for nurses, technologists and radiologists), patient/procedure volume and turnaround times between the order and the completed study and between the completed study and the radiology report. Armed with this data, we can identify a problem that we may not have otherwise recognized in our day-to-day management of the department.
The ability to customize fields for your site without engaging the vendor is another important feature to investigate. For example, a site may want to capture the use of anesthesia in magnetic resonance imaging (MRI) procedures. Capturing this data without having to go back to the vendor to initiate can save time and expense.
Adapting New Technology
We also felt it important to choose a vendor that is nimble and capable of introducing new technology. Advancements in IT occur more rapidly today than when we first implemented a RIS at WCMC. So make sure your preferred vendor can adapt swiftly to changes in technology.
Virtualizing hardware is one example of newer technology that some RIS/PACS vendors are starting to provide. Virtualization has been shown to lower hardware acquisition/maintenance costs and reduce power consumption. It shares resources and helps optimize performance and functionality.
Tied closely to virtualization is cloud-based computing. New cloud-based solutions for PACS and RIS promise to lower costs by reducing the need for a dedicated IT staff required to manage patient data and images. While many hospitals have already invested in IT departments, and in many cases require an on-site IT staff to manage multiple systems, there is an immediate benefit for smaller medical centers, clinics and physician offices that often cannot afford to add additional departments or staff, yet would like to implement electronic systems and information technology.
Another area of rapid technology growth is the utilization of mobile devices for distributing and viewing medical data. iPads and iPhones are emerging as viable alternatives to workstations and dedicated computers in departments or sites outside the radiology department, where clinicians require access to medical images and reports (often at the point-of-care). Find out if your RIS/PACS vendor is prepared to help your facility share images using these new technology platforms.
Final Thoughts
In addition to the key RIS features listed above, there are several other considerations that facilities should keep in the forefront when choosing a vendor and implementing a RIS (or a RIS/PACS). As stated earlier, technology (and departments) have changed, and today's RIS typically encompasses everything from the patient encounter to billing.  Additional features to evaluate and compare include scheduling, critical results reporting and peer review.
Here are a few more final points to keep in mind:
• While our PACS/RIS is Web-based, many others are Web-enabled and based on a client/server architecture. Make sure you understand the difference between these systems and inquire what capabilities exist for Web or Citrix connections.
• Testing the RIS is one of the critical factors for a successful implementation and should be conducted prior to any go-live. Enough time should be allotted to test the system correctly. Test and test again. Make sure the testing is thorough.
• Training the staff is another critical factor for success. As with testing, training should be thorough. Staff members should be tested after training to make sure they understand the new system's features and tools.
• It is important to involve the end-user staff to ensure the system is designed and installed according to your workflow requirements. Engage the hospital IT department with radiology IT so that all systems are integrated as tightly as possible for the seamless sharing of patient data. It is a good idea to request that the vendor be on site during the installation and go-live. Unexpected issues can crop up, and you will want the vendor available to fix these immediately.
• Always keep the communication open between your staff, managers and the vendor. In the end, a smooth implementation that fits your workflow and encompasses your department and enterprise needs will help you eliminate unnecessary IT expense, lessen frustration on the end-users' part and ensure that the new system is an active participant in your organization's journey to a filmless, paperless environment that fulfills regulatory requirements.

Michael Seiler is director of radiology informatics at Westchester Medical Center in Valhalla, N.Y.