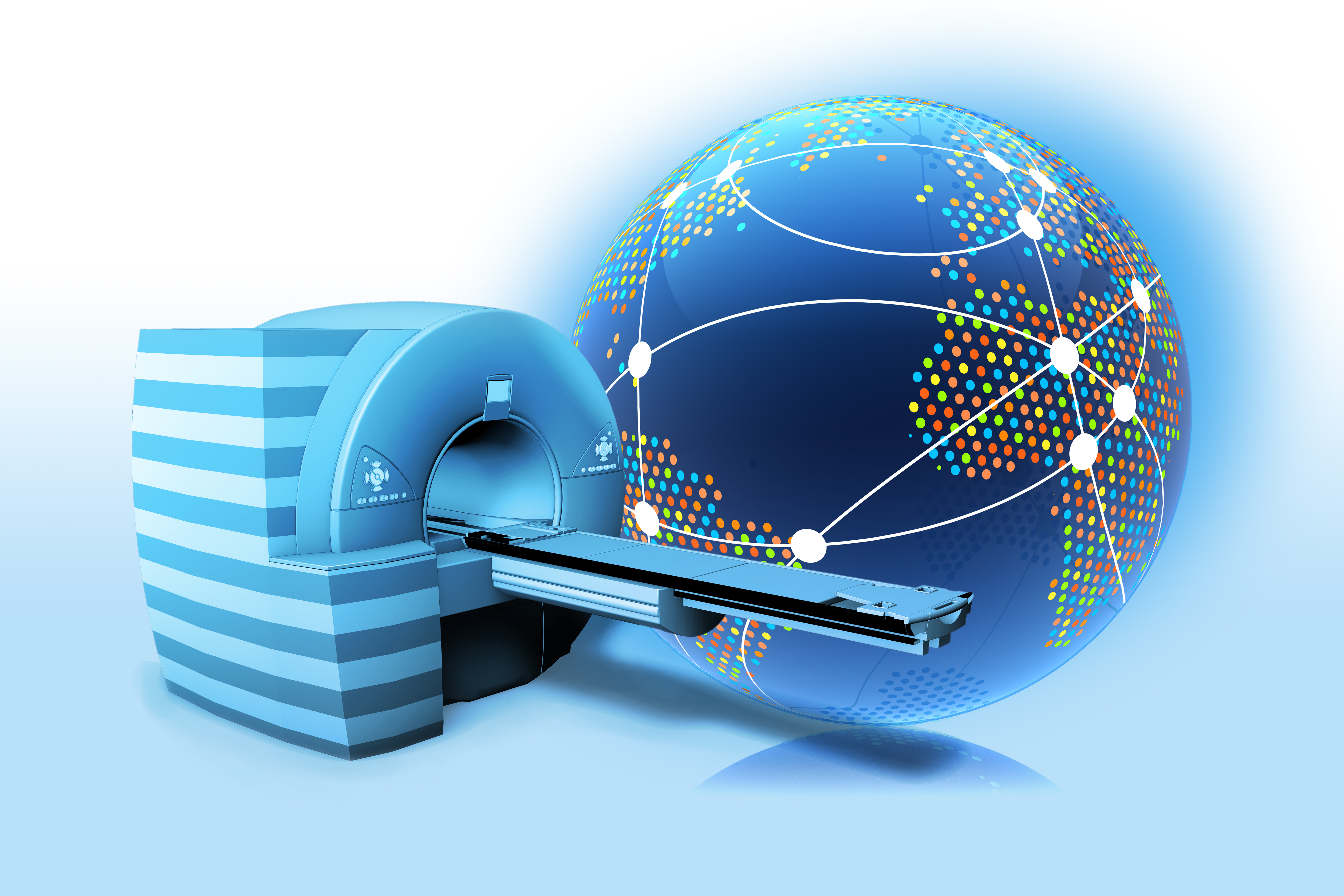 stock.adobe.com / netsign
As we strive to process today's successive news cycles involving negative reports about immigration, it is easy for many to assume that international physicians are a new phenomenon in the United States ― and a problematic one at that. Predictions of a physician shortage are now mainstream news. The immigration debate in recent years has heightened awareness of the individuals who enter our country and their reasons for coming here. And nationalist sentiments reinforce fears that our prestige and quality of life will suffer from welcoming others to the United States.
As physicians, we know that many of our colleagues, teachers and mentors over the years have been international medical graduates (IMG), physicians who received their medical education outside the United States and Canada. Data from the American Medical Association (AMA) show that one-quarter of all active physicians in this country are IMGs, a proportion that has remained stable for decades. It should be noted that 25 percent of IMGs are U.S. citizens who traveled abroad to earn their medical education credentials. In a country that does not educate a sufficient number of physicians to meet its healthcare needs, IMGs have long ensured that the U.S. physician workforce is adequate to care for our population.
IMGs comprise a high proportion of our primary-care providers. Of all U.S. physicians active in internal medicine, 40 percent are IMGs. In pediatrics and family medicine, the proportions are 25 percent and 23 percent, respectively. As such, IMGs are well-known in the United States as "front line" providers of care. IMGs also practice in higher numbers than their U.S. graduate counterparts in underserved areas in the United States, both rural and urban. These specialty and geographic practice patterns reinforce the improper image of IMGs as physicians who are designated simply to fill gaps.
Attracting Talented Physicians to the U.S.
A closer look at the subset of IMGs training in the United States in cardiovascular disciplines is predictive of their continued contributions to cardiovascular care. The pre-eminence of the United States as a training location attracts talented physicians from around the world. The Educational Commission for Foreign Medical Graduates (ECFMG) is the sole sponsor of foreign national physicians for the J-1 visa to participate in U.S. clinical training programs. Since the J-1 is the most common visa classification employed for this purpose, ECFMG's data provides a representative snapshot of the pipeline of foreign national IMGs who pursue U.S. training to enter cardiovascular care.
In 2018, ECFMG sponsored 651 foreign national IMGs as fellows to train in nearly 40 cardiovascular specializations within anesthesiology, general surgery, internal medicine, pediatrics, radiology and thoracic surgery. Over the past five years, the number of foreign national IMGs training in these programs in J-1 visa status has grown by 23 percent. Last year, these individuals engaged in training programs located in 43 U.S. states. Many of these IMGs trained in "non-standard" programs, which represent the emerging knowledge, research and techniques that will shape the future of cardiovascular care. While some of these physicians return to their home countries, many will stay in the United States, providing vital healthcare services.
How Good Are Foreign Trained Doctors?
Questions about the quality of IMGs are a recurrent theme in dialogues on the capacity and composition of the U.S. physician workforce. Yet all IMGs in the U.S. healthcare system have been vetted thoroughly through an arduous process that involves multiple organizations that assess and train these physicians. This process, which includes certification by ECFMG, U.S. training and medical licensure, ensures that the IMGs who serve in our healthcare system are highly qualified.
Certification by ECFMG is required for IMGs to enter accredited U.S. training programs and, ultimately, to obtain an unrestricted license to practice medicine in the United States. For more than 60 years, ECFMG's process of certification has ensured that IMGs meet minimum standards to enter U.S. clinical training programs. ECFMG has established requirements for the medical schools attended by applicants. Applicants for ECFMG Certification must pass portions of the United States Medical Licensing Examination, the same examinations required of U.S. medical school graduates. ECFMG also employs primary-source verification to ensure that applicants' medical education credentials are authentic.
Throughout the certification process, which takes more than three years to complete on average, ECFMG vets applicants against the Specially Designated Nationals List, a list maintained by the Office of Foreign Assets Control of the U.S. Department of the Treasury, to screen for entities sanctioned by the U.S. government, including terrorists and narcotics traffickers.
IMGs who achieve ECFMG Certification must compete directly with graduates of U.S. medical schools for a limited number of positions in U.S. training programs. Selection criteria are set by the directors of these individual programs. In the 2019 Match, more than 7,000 IMGs obtained PGY-1 residency positions. It is noteworthy that all U.S. licensing jurisdictions require IMGs to complete some duration of U.S. training, even if IMGs already were trained, licensed and practicing in the home country. While there is variation in the systems of medical education and training around the world, ECFMG's evaluation of IMGs and their subsequent training in the United States are effective "levelers," ensuring uniform quality across all physicians in our workforce.
International Medical Graduates Add Diversity to the U.S. Workforce
In addition to ensuring an adequate number of highly qualified physicians, IMGs add much-needed diversity to the physician workforce. The 9,431 IMGs certified by ECFMG in 2018 graduated from 1,144 medical schools located in 140 countries or territories. IMGs already active in the cardiovascular specialties reflect this ethnolinguistic diversity. Eighty-five percent of IMGs active in cardiovascular disciplines are from outside the United States, and they come from more than 130 countries. For the remaining 15 percent of cardiovascular IMGs ― U.S. citizens who attended medical school abroad and returned to the United States ― the experience of a medical education abroad also contributes to diversity of cultural perspectives. The increasing diversity of the U.S. population mandates a correspondingly diverse physician workforce, if we are to succeed in providing culturally sensitive and effective care.
The role of IMGs in cardiovascular specialties in the United States mirrors their role in many other medical specialties. IMGs are qualified professionals who have a significant and long-standing role in providing high-quality care. These physicians serve in large numbers and, often, in underserved areas, where they are embraced and become part of the fabric of our communities. They enrich the clinical learning environment with their international perspectives, and they add much-needed diversity to our physician workforce. In short, our ability to provide access to high-quality healthcare depends heavily on the ability of qualified and talented IMGs to train and practice here.
Current Immigration Policy
The current anti-immigration climate in the U.S. jeopardizes this ability to recruit foreign doctors to make up for the current physician shortage. Visa restrictions, aimed at enhancing our national security, have had the unintended consequence of limiting the flow of highly qualified professionals, including physicians, into the country. International physicians, although they may not be affected by the current or former restrictions of recent years, may nonetheless perceive the United States as an unwelcoming environment and choose to train and practice elsewhere. The selection of residents and fellows based on citizenship rather than qualifications, a harsh reality for many programs that must guarantee positions are filled without delay, will degrade the overall quality of the trainee pool, and ultimately, of our practicing physician workforce.
ECFMG data indicate that immigration developments already are having an impact. The volume of applications for ECFMG Certification, the initial step in the process, has trended downward in recent years. Overall IMG demand for the examinations required for ECFMG Certification also is in decline. These trends are attributable, in part, to declines in the numbers of applicants from Muslim-majority countries.
The United States is a premiere destination for the best and brightest minds to train and practice, and, as a result, is able to deliver world-class healthcare. It is important to recognize that this pre-eminence is not in spite of the roles of international physicians, but because of their inclusion in our healthcare system. 
William Pinsky, M.D., FAAP, FACC, is president and CEO of the Educational Commission for Foreign Medical Graduates (ECFMG), board chair of the Foundation for Advancement of International Medical Education and Research (FAIMER), and an honorary professor of the University of Queensland, Australia. He is a pediatric cardiologist who graduated from Saint Louis University School of Medicine, and trained at Baylor College of Medicine and at Texas Children's Hospital in Houston. Pinsky has served on the boards of the Accreditation Council for Graduate Medical Education, the Accreditation Council for Continuing Medical Education, and the Alliance of Independent Academic Medical Centers, where he also served as president.
Mandeep Mehra, M.D., MBBS, MSc (Econ), FRCP (London), is The William Harvey Distinguished Chair in Advanced Cardiovascular Medicine, medical director of the Brigham and Women's Hospital Heart and Vascular Center, and a professor of medicine at Harvard Medical School. As an IMG, he completed fellowships in cardiovascular disease and advanced heart failure and transplant cardiology at Ochsner Clinic Foundation Hospital in New Orleans. In addition, he has served as past-president of both the Heart Failure Society of America (HFSA) and the International Society of Heart and Lung Transplantation.
Related content:
VIDEO: How Physician Emigration Effects U.S. Healthcare
New Survey Forecasts the Future of Healthcare in 2025 
---
If you enjoy this content, please share it with a colleague