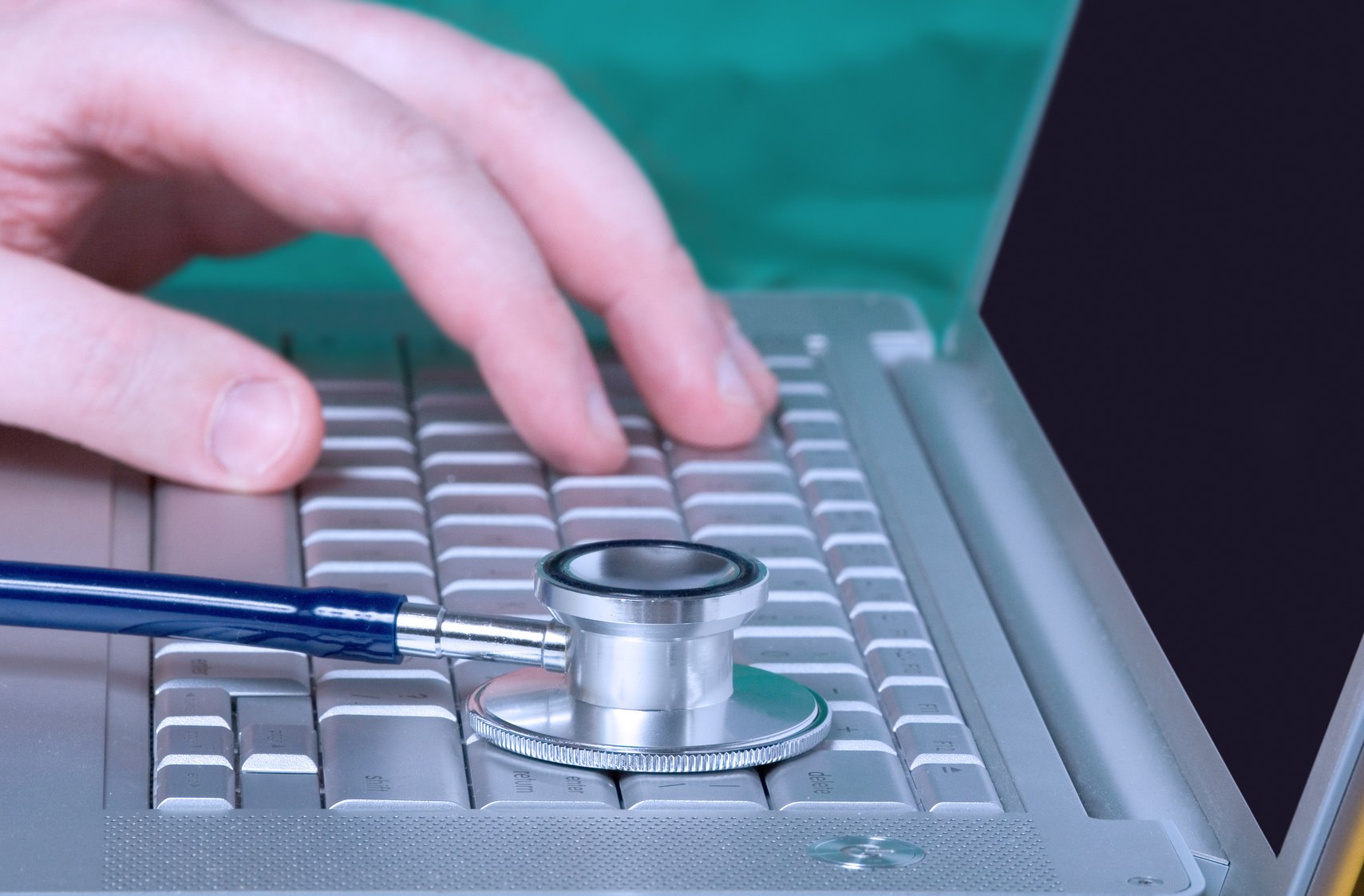 August 24, 2012 — The Stage 2 meaningful use requirements for electronic health records (EHRs) were released Aug. 23 by the Department of Health and Human Services (HHS) and the Centers for Medicare and Medicaid (CMS). The rule specifies criteria that eligible professionals (EPs), eligible hospitals and critical access hospitals (CAHs) must meet in order to qualify for CMS EHR incentive payments. In addition, it specifies payment reductions for EPs and facilities failing to demonstrate meaningful use of certified EHR technology.
The 672-page document will guide development of all types of healthcare software systems and sets rules for what criteria electronic medical record (EMR) software must meet to be certified by the Office of the National Coordinator (ONC).
"It now falls to the vendor community to understand the complexities of Stage 2 and ensure that we are delivering the solutions that will enable healthcare organizations to achieve these objectives," said John Glaser, Ph.D., CEO, health services business unit, Siemens Healthcare.
He said CMS and ONC provided thoughtful consideration of more than 6,000 responses to the original Stage 2 proposed rules. "This is an unprecedented decade for healthcare providers, and the outpouring of responses is indicative of the impact that will be precipitated by meaningful use Stage 2," Glaser said. 
The rule specifies Stage 2 criteria beginning in 2014 that must be met in order to qualify for CMS incentive payments. It also introduces changes to the program timeline and details Medicare payment adjustments. 
Key Stage 2 Requirements
The Stage 2 requirements that will likely have the biggest impact on clinical practice include:
• Use computerized provider order entry (CPOE) for medication, laboratory and radiology orders
• Imaging results consisting of the image and any report information needs to be accessible through a certified EHR technology (CEHRT)
• Use clinical decision support (CDS) to improve performance on high-priority health conditions
• Automatic tracking of medications from order to administration using assistive technologies in conjunction with an electronic medication administration record (eMAR)
• Hospitals need to provide clinical lab results as structured data
One radiology-specific proposal was removed from the Stage 2 requirements at the urging of healthcare professionals. It would have required that more than 40 percent of all imaging scans and tests ordered for patients admitted to an inpatient or emergency department be accessible through a CEHRT. While most public comments on the rule agree with the principle of exchange of images among providers, nearly all agreed this measure would be premature for Stage 2 due to infrastructure concerns.  The rule was removed, but HHS said it will be considered again when developing Stage 3 rules.
Additional Stage 2 Requirements
Some of the key technology requirements outlined in Stage 2 meaningful use include:
• The ability for patients to view online, download and transmit their health information
• Use of secure electronic messaging to communicate with patients on relevant health information
• Clinical summaries must be provided to patients within one business day for more than 50 percent of office visits
• Providers should be able to generate lists of patients by specific conditions to use for quality improvement, reduction of disparities, research or outreach
• Providers also should use clinically relevant information to identify patients who should receive reminders for preventive/follow-up care and send these patients the reminders, according to the patient's preference
• Hospitals are now required to record and chart changes in the following vital signs: height, weight, blood pressure, body mass index (BMI), smoking status for patients 13 years and older
• Family health history needs to be recorded in a structured data format
• Use clinically relevant information from the EHR to identify the need for patient-specific education resources and provide those resources to the patient
• When a patient transitions to another care setting or provider, the doctor or facility needs to provide a summary care record for each transition of care or referral
•  Capability to submit electronic data to immunization registries or immunization information systems
•  Capability to submit electronic reportable laboratory results to public health agencies
•  Capability to submit electronic syndromic surveillance data to public health agencies
•  Capability to identify and report cancer cases to a state cancer registry
•  Capability to identify and report specific cases to a specialized registry
In addition, the following information is now required to be part of the electronic clinical summary for Stage 2 meaningful use: 
• Patient name
• Provider's name and office contact information
• Date and location of the visit
• Reason for the office visit
• Current problem list
• Current medication list
• Current medication allergy list
• Procedures performed during the visit
• Immunizations or medications administered during the visit
• Vital signs taken during the visit (or other recent vital signs)
• Laboratory test results
• List of diagnostic tests pending
• Clinical instructions
• Future appointments
• Referrals to other providers
• Future scheduled tests
• Demographic information maintained within CEHRT (sex, race, ethnicity, date of birth, preferred language)
• Smoking status 
• Care plan field(s), including goals and instructions
• Recommended patient decision aids (if applicable to the visit)
Incentives for Healthcare Reform
The American Recovery and Reinvestment Act of 2009 (ARRA) provided $19 billion to reform how the American healthcare system operates. It offers incentive payments to hospitals and physicians who meet requirements to meaningfully use electronic medical records to improve efficiency and move away from paper records. The act also calls for eventual payment reductions for facilities and doctors who fail to meet meaningful use standards. The goal of the program is to build a national framework that can be used for future changes in how the healthcare system is structured, including eventual transition to a pay-for-performance model, rather than the current fee-for-service reimbursement model.
Nearly all of the Stage 1 objectives are retained for Stage 2.  The "exchange of key clinical information" core objective from Stage 1 was revised in favor of a more robust "transitions of care" core objective in Stage 2. The "provide patients with an electronic copy of their health information" objective was replaced by a "view online, download and transmit" core objective. There are also several Stage 1 objectives that were combined into more unified Stage 2 objectives.  
Delay in Stage 2 Implementation
CMS said it will delay the implementation of Stage 2 criteria until 2014. In the Stage 1 final rule, CMS established that any provider who first attested to Stage 1 criteria in 2011 should begin using Stage 2 criteria in 2013. CMS believes the delay provides the needed time for vendors to develop certified EHR technology to meet Stage 2. 
Staged Implementation of Meaningful Use
The Stage 1 meaningful use criteria, finalized in July 2010, focused on electronically capturing health information in a structured format and using that information to track key clinical conditions and communicating that information for care coordination purposes. Stage 1 also called for implementing clinical decision support tools to facilitate disease and medication management, using EHRs to engage patients and families, and reporting clinical quality measures and public health information. Stage 1 focused heavily on establishing the functionalities in certified EHR technology that will allow for continuous quality improvement and ease of information exchange.
In Stage 2, there is a focus on ensuring that meaningful use encourages the use of health IT for continuous quality improvement at the point-of-care and the exchange of information in the most structured format possible. Requirements include rigorous expectations for health information exchange including: more demanding requirements for e-prescribing, incorporating structured laboratory results and the expectation that providers will electronically transmit patient care summaries to each other and to the patient to support transitions in care. 
In Stage 3, HHS anticipates meaningful use criteria will focus on promoting improvements in quality, safety and efficiency leading to improved health outcomes. This will likely focus on decision support for national high-priority conditions, patient access to self-management tools and access to comprehensive patient data through robust, secure, patient-centered health information exchange.
Reporting on Clinical Quality Measures
EPs, eligible hospitals and CAHs are required to report on specified clinical quality measures (CQMs) in order to qualify for incentive payments under the CMS EHR incentive programs. This final rule outlines a process by which EPs, eligible hospitals and CAHs will submit CQM data electronically, reducing the associated burden of reporting on quality measures for providers. EPs will submit nine CQMs from a potential list of 64 CQMs. CMS is recommending a core set of nine CQMs, focusing on adult populations, with a particular focus on controlling blood pressure.
Payment Adjustments and Exceptions
Medicare payment adjustments are required by statute to take effect in 2015. CMS is finalizing a process by which payment adjustments will be determined by a prior reporting period. It will specify that EPs and eligible hospitals that are meaningful EHR users in 2013 will avoid payment adjustment in 2015.
Also, if providers first meet meaningful use in 2014, they will avoid the 2015 payment adjustment. They must be able to demonstrate meaningful use at least three months prior to the end of the calendar (for EPs) or fiscal year (for eligible hospitals) and meet the registration and attestation requirement by July 1, 2014 (for eligible hospitals) or Oct. 1, 2014 (for EPs).  
Coordination Issues With Vendors
During review of the Stage 2 rule, there were several public comments submitted concerning the lack of coordination between measure developers and software vendors. These comments cited software infrastructure issues related to quality measures, the selection of quality measures and the challenges of implementing these measures in EHRs. For example, CQMs require data that is not coded in a structured format within the EHRs. This requires significant resources and effort, including specialized coding and training, in order to build CQMs within the EHR systems that can produce accurate results.
HHS said the CQMs that are being finalized for reporting beginning with 2014 have either undergone feasibility testing in EHR systems and clinical settings, or were finalized in the Stage 1 final rule for reporting in 2011 and 2012. Specifications have been updated based on experiences with reporting those CQMs. In addition, HHS said ONC's 2014 Edition certification criteria explicitly require that the data elements be captured for certification.
Six Priorities of Meaningful Use
The meaningful use requirements are designed to address several priorities in the American healthcare system, which include:
• Patient and family engagement to improve patient-centered care, collecting patient-reported data and to encourage greater involvement of patients in their own care
• Patient safety
• Care coordination for appropriate and timely sharing of information and coordination of clinical and preventive services among health professionals in the care team and with patients
• Population and public health, i.e., monitoring quality measures that reflect the use of clinical and preventive services and achieve improvements in the health of the population, especially focused on the leading causes of mortality
• Efficient use of healthcare resources; these are quality measures that reflect efforts to significantly improve outcomes, reduce errors and use evidence to best manage high-priority conditions and determine appropriate use of healthcare resources
• Clinical processes/effectiveness, which are quality measures that reflect clinical care processes closely linked to outcomes based on evidence and practice guidelines
To see the original Stage 2 document released by the Department of Health and Human Services, go to http://www.ofr.gov/OFRUpload/OFRData/2012-21050_PI.pdf
---
If you enjoy this content, please share it with a colleague