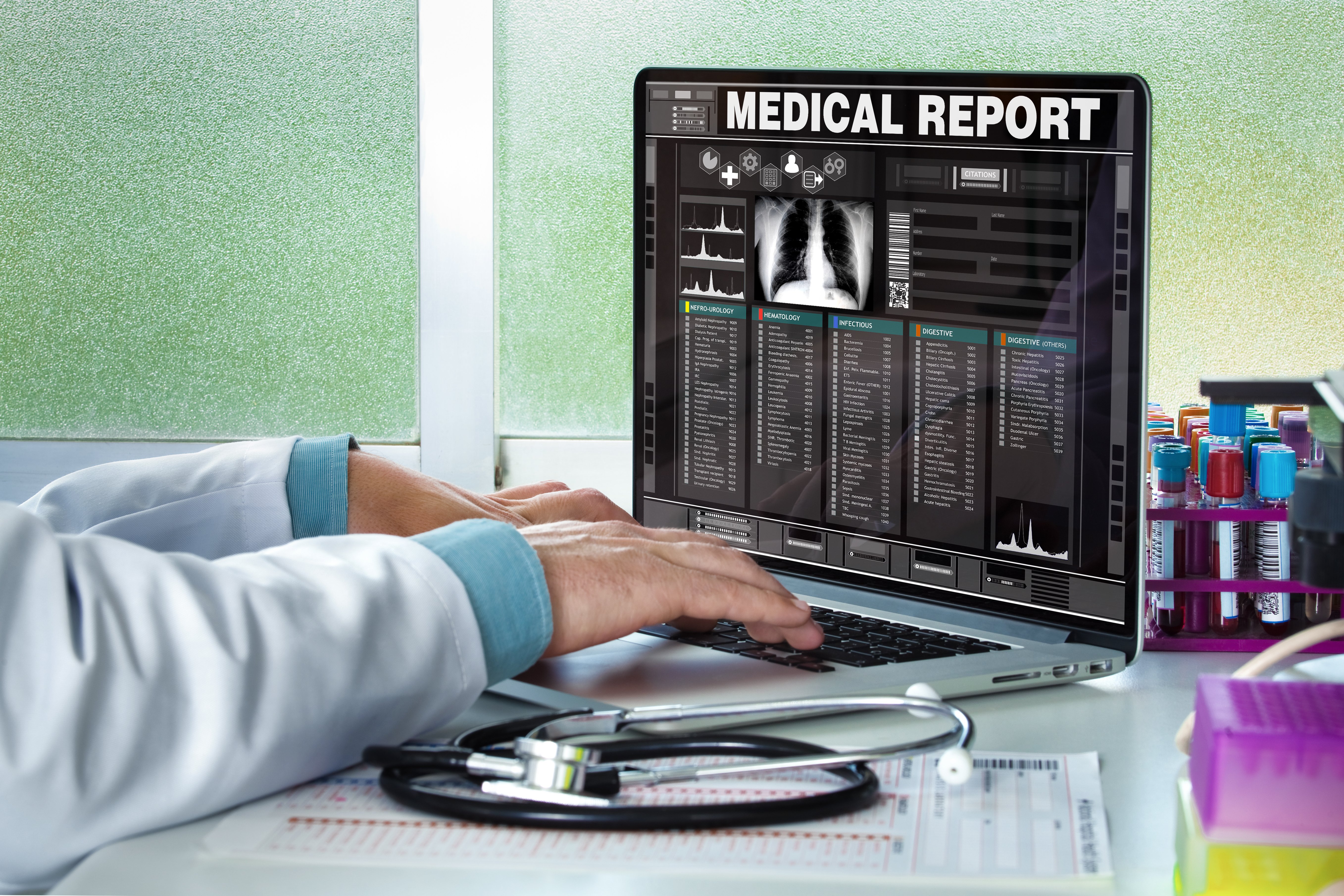 Consolidation of health information is key to providing a comprehensive patient record —not only for visibility across the continuum of care, but also as the record set for value-based care. The advent of the electronic medical record (EMR) has pushed organizations into consolidating and collecting as much clinical information as possible within a single contextual data library. As this data feeds into the clinical data library, it can be visualized as a component of the patient record within the EMR. Traditionally, this contextual data alone could be considered an organization's health information library. However, clinical contextual data by itself represents only a partial view of the patient record.
Enterprise Imaging Transformation
As we saw with contextual data consolidation within an EMR, a similar pursuit is happening in the medical imaging space. The need to consolidate enterprise imagery increased as clinical service line image access requirements began to overlap. Historically, the radiology picture archiving and communications system (PACS) infrastructure stood mutually exclusive of cardiology PACS and other image producing service lines. Limitations of PACS storage methodologies meant there were equally limited ways to ingest and centralize foreign image types without integrity and data loss. Organizations were burdened with disparate image visualization systems and fragmented patient jackets, which became a major driver in the deconstruction of PACS and enterprise imaging transformation.
Deconstruction was accomplished by decoupling storage, workflow and visualization functionality, and creating individual multi-vendor software applications. The result was a stratified model of applications with the vendor neutral archive (VNA) at the core of the architecture. The VNA allows flexibility to ingest and consolidate multi-ology image data without the storage limitations of a traditional PACS. By extending the capabilities of image storage to include all other service lines, a single platform can now represent a complete image library for the healthcare enterprise.
Philosophy of the Health Information Library
The health information library can be loosely described as respect for the inclusion of contextual and image data in the philosophy of record management. This philosophy binds the contextual data and image data libraries as clinical source repositories for complete patient records. To stay in sync, interoperability creates awareness of each other's datasets for automated auditing and amendment. Finally, coupling these systems with a lightweight diagnostic viewer enables contextual data-driven image library visualization.
Traditionally, contextual data within the EMR could be considered an organization's comprehensive health library. Although this was a widely accepted philosophy, the addition of image visualization has become a considerable component of the patient record. Only when an organization utilizes the philosophy of a true health information library can they respect collective patient data and embrace a comprehensive view of the patient record.
Dave Whitney is a recognized business leader in radiology, imaging, and healthcare platform design and innovation. He provides subject matter expertise in the fields of medical imaging, driving radiology practice success, business collaboration and publisher of healthcare thought leadership.
---
If you enjoy this content, please share it with a colleague