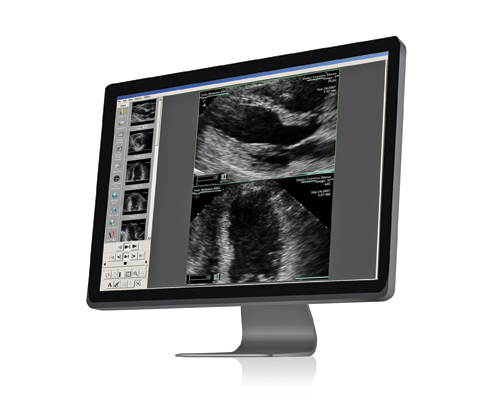 St. Mary's Healthcare System is a 199-bed hospital in Athens, Ga., and has been a trusted presence in the community since 1938. Our radiology picture archiving and communication system (PACS) was installed about nine years ago and on average, we perform 100,000 radiology studies a year. That system has served the radiology department at St. Mary's very well.
The hospital also does about 10,000 cardiac studies a year, and until recently that side of operations was — in a word — archaic. However, today our cardiovascular imaging is state-of-the-art. We installed a new cardiac PACS, and there was an immediate difference in our patient care. The system quickly paid real dividends. Our cardiologists now can look at images much more quickly, provide more effective diagnoses and can spend more time on actual patient care. We also are able to release patients from the hospital sooner.
Previous System Had Limitations
Before that, as late as 2009, the cardiologists and vascular surgeons at St. Mary's relied on VHS cassettes or printed pictures to look at images, and they did not have the ability to access patients' records quickly. We used Philips Xcelera for some cardio imaging, but it basically was used just as a viewer.
Our cardiologists wanted more functionalities. But in order to get velocities or other measurements, we would have had to purchase additional features. Also, all of the patient information was located in just one place and was largely unavailable without a specific trip to the lab.  
Further challenges arose from the tech worksheets — they had to be filled out manually for each patient, which required the additional effort of matching the specific report with the specific image on videotape. The paperwork piled up quickly. Furthermore, each cardiologist had his or her own style for dictating reports, so there was no uniformity. Finally, the increasing amount of paper archives created storage and management problems. The likelihood of misfiled or misplaced reports was growing.  
For vascular ultrasound, turnaround times were another issue. It was very difficult for our surgeons to maintain workflow at their office and then make a special trip to our lab to read studies and get everything transcribed. The transcriptions alone were taking a day or two to be completed. Our turnaround times for issuing reports could take up to seven days.  
Finally, in 2010, our chief cardiologist decided it was time to implement a new PACS for the management of our cardiovascular images. We looked into upgrading our existing system, but found that it would be more cost-effective to start anew. In 2010, we purchased the Merge Cardio PACS.
The implementation of the cardio PACS was easy, and the cardiologists took to it right away. There was a small learning curve. But we had an early advocate onsite for this new technology, so the other cardiologists followed and spent the short amount of time required to become familiar with the product. Now they love it, and we already are seeing a big difference in terms of increased efficiencies.
With the system in place, our surgeons have the ability to view images and produce reports electronically in their own offices; they no longer have to go to the cath lab or watch a video tape. They also can discuss a patient's case with another physician, who can pull up a specific image from his or her desktop or laptop and discuss that case in real-time.
Another benefit for the physicians is the ability to create an electronic report from the PACS. When a physician creates and signs a report, it also is interfaced to our radiology information system (RIS) within 20 seconds. This completely bypasses the previous problem we had with lengthy transcription times. All of our reports are now digital and standardized. We can marry reports to images and keep them in one place, which has solved many of our filing and storage issues.  
Access to important images also has become easier. Once the images are in our electronic medical record (EMR), everyone can see them; there is no need to burn images onto a CD. This is important in case a patient ever needs to change his or her doctor. A new cardiologist won't have to spend time in a lab hunting down images and reports. Also, when a patient goes to the cardiologist for a follow-up visit, the cardiologist can pull up the images quickly, instead of relying on memory.
The most dramatic difference, however, has been in the turnaround times for reports and studies. In the past, these reports took five to seven days to complete. Now we are down to less than 24 hours for most vascular studies and 24 to 48 hours for echoes. All these time efficiencies lead to better care, as they decrease the time our patients need to spend in the hospital.
Tips for a Smooth Transition
Based on our experience at St. Mary's Healthcare System, following is my advice to decisionmakers who may consider implementing this type of system:  
• Get your technologists on board. Sit down with them and discuss how workflow is going to change before you go live. There is a real learning curve for them, and any pre-implementation period needs to take that into account.
• Be detailed in your preparation. Spend as much time as possible during the pre-implementation period gathering information to provide to your vendor. Make the reports as detailed as possible so that any changes needed after the system goes live are few and minor.  
• Involve all your constituents. It's important to get everyone within the health system to think about how life will be different with a new system. Involve them from the get-go.
At St. Mary's, we are committed to improving clinical performance. With our new cardio PACS, we ensure that we remain responsive to change across the healthcare continuum, which leads to better patient outcomes.

Brian Duncan is manager of radiology services and PACS administrator at St. Mary's Health System.
---
If you enjoy this content, please share it with a colleague