It is widely appreciated that picture archiving and communication systems (PACS), vendor neutral archives (VNA) and enterprise imaging solutions have revolutionized the way medical images are stored, shared, interpreted and managed. While these image management solutions have been an integral part of the healthcare industry for decades, as technology and the desire to share data advances, so do the trends in these solutions.
Once built with a departmental focus, today's image management solutions have evolved to support a more collaborative, efficient means of delivery and discovery. These solutions aim to improve the patient experience, leveraging data to help healthcare and life sciences organizations transform care. The growth in the volume and type of image data being managed today requires an enterprise approach, founded on collecting data and using it to improve the quality of care and the speed to treatment. However, with the increased demand to consume and share images comes the increased need to do so in a way that meets an organization's privacy and security requirements. Solution providers are also showing expanded capabilities from their solutions to support new imaging sources.
All of this leads to a direction of looking at images as an enterprise asset, needing to be managed by a solution with an enterprise focus. With that, five major trends are shaping the future of enterprise imaging PACS and VNA solutions: Use of cloud; leveraging of artificial intelligence capabilities; reimaging of workflow; incorporating cyber resiliency strategies; and adopting new purchasing models.
Use of Cloud
The demand for the use of cloud in image management deployments is growing as healthcare providers look for more efficiencies in data management. Cloud-hosted, hybrid-cloud and cloud-adjacent solutions are now being offered by solution providers and the benefits include on-demand scalability and as-a-service cost models. The implication of cloud over on-premise PACS deployments is they can more easily flex as their needs grow. Challenges exist though in the cost, security and performance expectations hospitals demand. In the end, it appears that hybrid approaches will prevail as each delivers important values to this mission-critical solution.
Artificial Intelligence
Artificial Intelligence (AI) is transforming the way medical images are analyzed and interpreted. AI algorithms can assist organizations with workflow improvements. AI tools can reduce the workload of radiologists by automating repetitive tasks, which means they can place more focus on complex cases. By automating repetitive tasks such as image tagging and analysis, AI can improve workflow efficiency. It can also reduce subjectivity, thus improving the consistency of diagnosis. The implication of AI in imaging to hospitals is that they can benefit from improved accuracy and efficiency. While the demand for AI solutions for radiology is increasing, so are its challenges of ensuring that the proper infrastructure is in place to support the data growth and analytic requirements of more advanced use cases.
Workflow
Automating workflow and tighter integration with electronic health records (EHRs) is becoming increasingly important for healthcare providers. Working together, these solutions make up the patient's repository of health information, including medical images. Having image management solutions integrated with EHRs can improve data accessibility and collaboration between healthcare professionals which then drives the overall efficiency of the department, enhances the ability to follow best-practice protocols and improves the overall delivery of care. With an integrated solution, healthcare providers can access patient images and health information as a single system, which means they have a complete view of a patient's state and thus can make faster and more informed decisions about care. Additionally, EHR integration can reduce the chances of duplicate tests, which means hospitals can save time and money.
Cyber Resiliency
Imaging data is required in almost every step of a patient care journey. Paired with the increase in the sharing of images, both within and outside the physical boundaries of hospitals, the number and frequency of malicious attackers who seek to disrupt image access has also increased. Cyber resiliency is the capacity for an organization to detect, protect, respond to and recover from a cyber attack with minimal impact. In response to the increased threats and attacks, today's image management infrastructure offers new capabilities to ensure that the data residing in PACS/VNA/EI archives is being done in a secure way, and that proper cyber resiliency tools are in place to not only secure the data, but to preserve users' access to it.
As-a-service Procurement Models
Procuring PACS as a managed service is not entirely new to the industry but it is a growing trend. Managed service offerings can be delivered on-premise, in the cloud or a combination of both. They offer several benefits over traditional capital expense purchases, including lower upfront costs, consumption-based pricing, and on-demand scalability. Managed service solutions are particularly attractive for healthcare providers who may not have the resources to (re)invest in systems or who are looking for a more flexible model with a clear, easy to understand, total cost of ownership.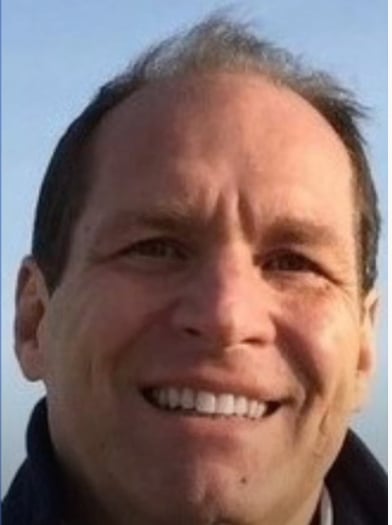 Michael Valante is the global business development leader-healthcare, chief technology officer-digital pathology at Dell Technologies. He is an experienced global sales and marketing executive with a demonstrated successful history of working in the healthcare industry.
---
If you enjoy this content, please share it with a colleague