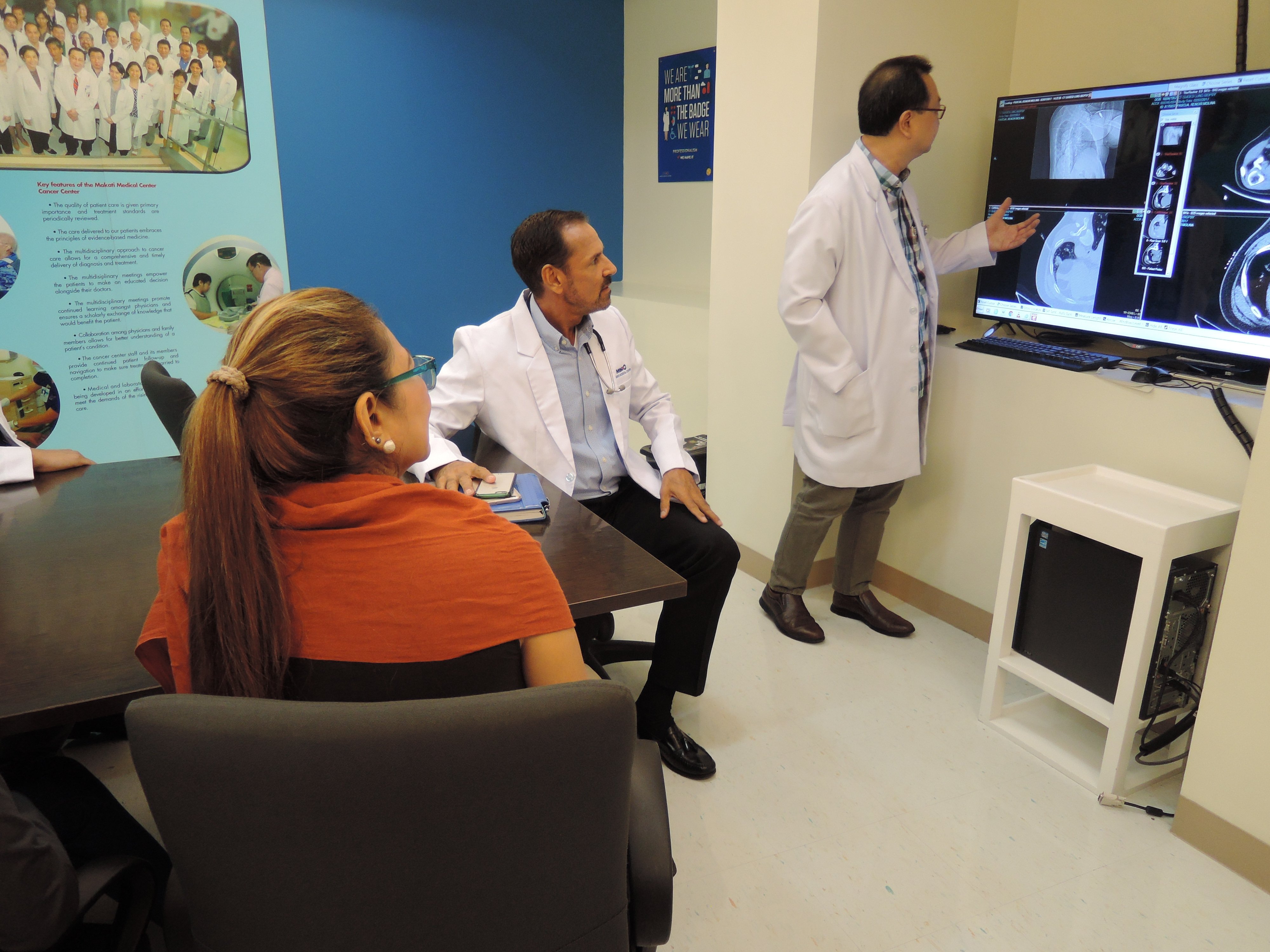 MakatiMed centers much of their efforts around strategizing ways to increase the quality of patient care.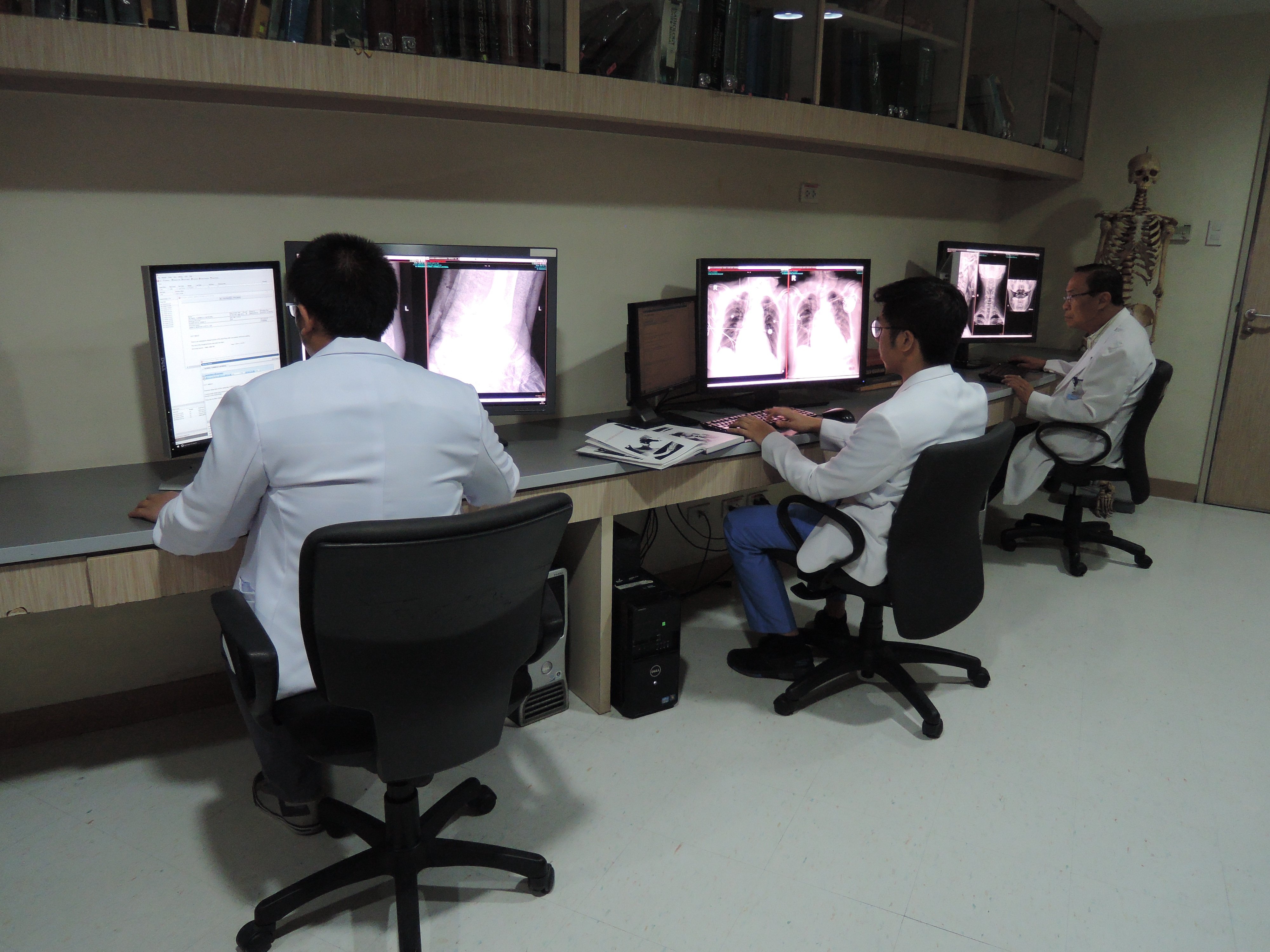 Radiologists at Makati Medical Center in Makati, Philippines, use Novarad software to read studies.
With healthcare costs constantly on the rise, technology constantly progressing and new legislative and competitive threats always on the horizon, many facilities have had to place increased emphasis on operational efficiencies. For the staff at Makati Medical Center, a large hospital in the Manila metro area of the Philippines, a multitude of costly inefficient practices — including material waste and improper vetting of products —prompted the decision to seek out a better solution.
As one of the top three hospitals in the Philippines, Makati Medical Center plays a key role in the health of the community. This role inspired hospital president and CEO, Rose Montenegro, to pursue a new imaging solution.
"My mission was to have good impact in terms of operational efficiencies. I had to make the doctors understand the corporate side. I had to prove to them that we knew what we were talking about, and I had to do it by coming up with operational effectiveness, efficiency," said Montenegro.
A 600-bed tertiary hospital, MakatiMed is home to 17 clinical departments and 43 subsections, along with a host of other subspecialties.
The Selection Process
Since the 1980s, MakatiMed has strived to keep up to date with imaging modalities and provide top-of-the-line equipment for patient diagnosis — however, image management typically remained paper- and film-based. Montenegro and the hospital's doctors knew they needed to solve this problem if they wanted MakatiMed to continue to provide a higher standard of service.
Montenegro and her colleagues at the hospital conducted extensive research prior to selecting software for use in MakatiMed's radiology department, and later, for use throughout multiple departments within the hospital. It was especially important to be selective in choosing with a high volume of patients — at any given time, MakatiMed sees 82 to 85 percent occupancy of its beds.
To ensure the best fit for MakatiMed, Montenegro employed proven quality assurance methods to test the quality of potential vendors.
"I thought 'Why don't we have Philips, Siemens and Novarad set up a pilot and let the doctors test it?' " Montenegro said. "Since I'm a quality practitioner, I had to create a questionnaire about each vendor's demo. That way, we had a quantitative base apart from choosing intuitively. We had both qualitative and quantitative reasoning."
Following rigorous testing and careful review of data from those tests, the hospital decided to go with enterprise imaging vendor Novarad, and initially set up a RIS and PACS.
Saving Time and Money with Increased Productivity
Installation of the RIS/PACS helped to increase the hospital's productivity, especially where imaging was involved.
"With digital technology, it's almost instant and I can make a decision in the moment," said Johnny B. Sinon, M.D., medical director for MakatiMed. In addition to being a workflow time-saver, the software also prevents many misunderstandings that typically would have caused even further delays to patient care.
"Everything is easier because we don't have to write anything down. People don't have to decipher others' handwriting," Sinon added.
On the side of business operations, implementing a PACS/RIS solution meant eliminating much of the time-wasters and physical waste around the facility.
Elimination of much of the hospital's paper waste helped MakatiMed save time and money, and the software's user-friendliness encouraged painless adoption amongst physicians.
Successful Integration for Improved Patient Care
After seeing positive primary results, the hospital decided to examine other departments as candidates for similar automation. Integration with the present system was a key priority in selecting additional software, however, which made further research necessary.
Upon a thorough trial and examination, MakatiMed again decided to select Novarad systems for its needs; the hospital installed NovaDose radiation dose monitoring, NovaCardio complete CVIS, NovaOrtho orthopedic PACS, and PACS for Ultrasound OB/GYN.
"Making an integrated system throughout the entire hospital, regardless of size, is easier for the clinicians, for all the doctors … not just the radiologist. It allows us to see the patient as a whole person, as a whole individual," said Jackson Dy, M.D., chairman of radiology at MakatiMed.
The software enabled a holistic view of the patient and allowed MakatiMed to successfully integrate multiple departments within the hospital, both of which have helped the hospital reduce patient risk and save money.
"The cost of the examination has been brought down significantly simply because we have also lowered costs elsewhere," Dy said. "Having everything placed in one system — for example, examinations that use radiation — ensures that the data you're going to get is going to be very robust and very accurate, which reduces risk to the patient."
Through implementation of additional software, MakatiMed also sees the potential to increase its profits.
"We're looking at orthopedics and mammography as well as a money-maker," said Montenegro. "When I walk around the hospital, the various specialists would ask me, 'Why can't we have RIS/PACS version for our specialty department?' and that's how we ended up getting OrthoView, that's how we ended up getting RIS/PACS for cardiology."
For MakatiMed, saving time and reducing care costs for patients are critical goals. Installing RIS/PACS along with other software modules has helped set the hospital on the right track to achieving them.