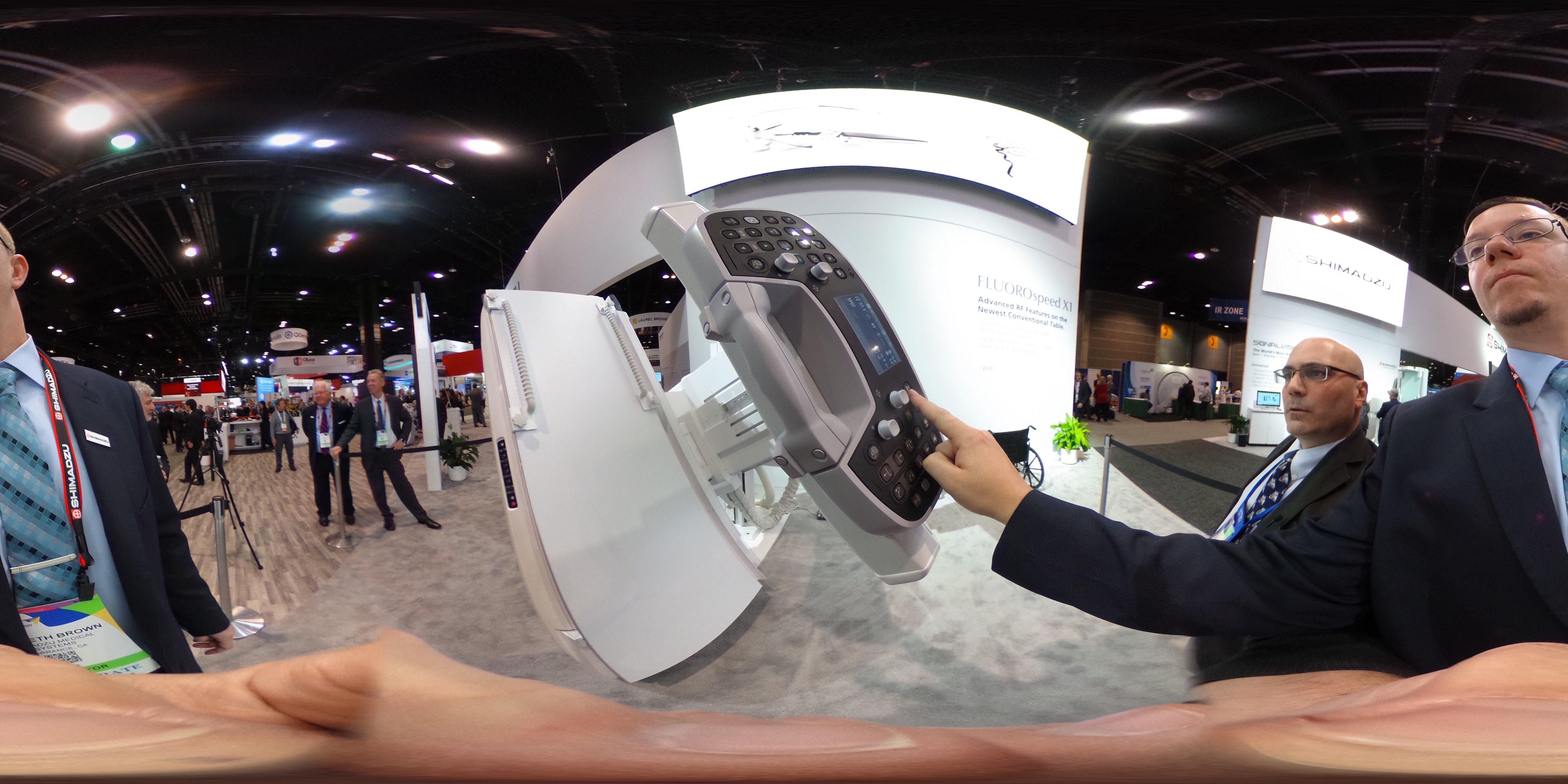 Shimadzu displayed the FluoroSpeed X1 conventional radiographic fluoroscopy (RF) system for the first time at the Radiological Society of North America (RSNA) 2018 meeting. The system received U.S. Food and Drug Administration (FDA) 510(k) clearance in early August 2019, and was also highlight at the 2019 Association for Medical Imaging Management (AHRA) 2019 meeting.
The system features a 33-inch aperture, large enough to place a wheelchair inside. It can be rotated 90 degrees in either direction and the deck can be parked in any position, making it easier for patients to get on and off the 660-pound weight table. The FluoroSpeed X1 offers controls that are ergonomic for technologists, with duplicate controls on each side for either a left- or right-handed tech. The machine also has a large aperture to allow swallow studies.
The FluoroSpeed X1 comes equipped with a 17 x 17-inch dynamic digital X-ray detector (FPD) in the table bucky, allowing it to both be used for fluoroscopy as well as radiographic exams.
Read the article Shimadzu Medical Systems Receives FDA 510(k) for FluoroSpeed X1 RF System.
Watch the VIDEO: Demonstration of the Shimadzu FluoroSpeed X1 Radiographic Fluoroscopy System. 
---
If you enjoy this content, please share it with a colleague