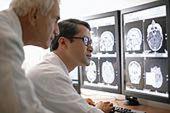 Data storage for any application is an assumed liability for all users. Whether capacity is expected on a laptop, cellular phone or clinical application, users of specific applications rely on the presence of storage capacity and information access with the same level of expectation that there will be air to breathe.
This puts tremendous pressure on the support personnel who provide the digital environments for business operations. The balance of expectations and liabilities is heightened in healthcare where regulations and clinical assessments drive requirements for data management.
Digital data volumes within healthcare informatics are growing faster than the technology utilized to manage the data. Concurrently, the technology used to support the large number of users who share data across a web of rapidly changing clinical applications is being driven by volume and productivity challenges imposed by decreasing reimbursement and quality-of-care drivers. These trends create a 'cause for pause' for us to understand the impact of data storage in the delivery and the cost of healthcare.
Hidden Costs of Data Storage
At the end of 2009, the original cost of data storage is now eclipsed by the costs of data center operations (cooling, power and management) within three years of the data storage purchase. This negatively impacts the strategy of buying data storage in bulk with the expectation that it will be cheaper. Purchasing future consumption actually returns a higher total cost of data storage than purchasing it on demand. The same disc that is empty now has cost associated with it in keeping it powered and cooled until it is used, and at the same time having the liability for failure whether it has data on it or not. This realization is driving the interest in purchasing data storage solutions on demand offered by cloud data storage vendors.
For small data volumes that are created by electronic medical records (EMR) or small volume imaging centers, data storage media, even in its smallest packages, can provide years of capacity. The labor associated with providing backup or an archive of this data is disproportionately higher when compared to the technical solutions for data replication or mirroring to another spinning disc solution onsite or offsite. If not the labor to protect the data, then when combined with the labor to restore the data upon loss, anything else but an online spinning disc backup is short sighted.
That said, as data volumes increase beyond the increment of single media storage solution, more consideration has to be given to how to protect the data and, more importantly, the implication of restoring and migrating that data once the original storage media becomes obsolete (generally 3-4 years after initial purchase). These environments are ripe for exploring the opportunity to separate the data storage solution from clinical applications. Many of the early adopters are facing endless archive configurations in PACS (picture archiving communications systems), as they have to manage technical migrations and physical capacity issues.
In the larger data scenarios, there are multiple options available both technically and financially that can be confusing. Driving the alternatives and confusion is the conceptual software implementations of data management. Data now has definable characteristics of immediate access, useful life or lifecycle management, online versus nearline versus backup – all independent of the physical media used to manage the data. Furthermore, storage management software can manipulate data to improve the total cost of data management. These methods involve de-duplicating copies residing in storage with references to a single instance or the use of compression, sometimes empirically destructive but clinically acceptable quality. These tools borrowed from other industries provide information technology solutions where the cost of pennies for storage are often not delivering the same outcome in terms of performance or integrity of the data accessible long term.
Pricing Models
Pricing models that drive the cost of data storage abound. Pricing per-unit of storage, per-study, per-document, or price per-unit per year and the list of permutations gets more creative with each new vendor and solution. When exploring these alternatives, the highest value should be placed on institutional profitability created by the data storage solution. Thus the user should take into account predictability in cost, aligning cost with reimbursements or procedure volume, and cost exposure over the regulatory retention period. You should consider managing retained data that is rarely accessed by using destructive data compression a management liability.
Vendor-Neutral Archives
Traditionally data storage solutions have been bundled with the acquisition of software applications such as PACS or departmental information systems. These solutions that once offered tape backup as the disaster recovery strategy now offer redundant spinning disc solutions or offsite disaster recovery solutions. However, as clinical applications have aged, vendors consolidated and provided institutional solutions unified into application platforms. The pain of data migration from one data format to another has stretched capital or operational budgets, creating new commitments to never having to migrate data again. In response, the industry has created the concept of a vendor-neutral archive or PACS-neutral archive, again fraught with concepts delivering a multitude of alternatives.
Neutrality is an appealing concept. However, compliance with neutrality is not always under the control of the data storage provider because adherences to standards by data sources that deliver the initial data vary considerably. While the data can be stored independently of the application, not all applications can recall the content from the archive and display it intelligently.
For example, some PACS can display the DICOM presentation state and some PACS cannot. On the positive side, having an application-neutral archive managing the data in a standards-based format will provide business continuance independent of the primary applications, and it delivers a platform for sharing data going forward, an inevitable requirement for any healthcare enterprise.
Resurgence of Hosted Solutions
For those who support clinical applications in healthcare, there are three key realizations brought to us by the computer industry.
1) The distinction of data storage and archiving has been blurred by the drop in cost of spinning disc media and data storage management software.
2) There are no DICOM or HL7 messages for deleting data.
3) Retention rules for digital information is about to become even more complex with the adoption of health information exchanges where retention requirements extend beyond any single institution.
All of these issues combine to create a storm of challenges that not even the best cloud storage solution can assuage.
Like all industries, the model for data storage services is re-emerging as a solution for healthcare. RSNA 2009 and surely HIMSS 2010 will see a resurgence of hosted solutions for primary applications and storage service providers.
Encapsulated in terminology around the term cloud, these virtual services offer a range of benefits to healthcare enterprises of all sizes, addressing the rapid changes in applications, data storage, and the ability to deliver service-level agreements on accessibility.
Understanding the subtle differences in these offerings requires exploration regarding the billing models for consumption, access security, data integrity assurances, and how data is returned during a declared event or termination of contract. Furthermore, HIPAA describes that the alternate facility where your data is stored have no less security for ePHI (electronic patient health information) than that of your primary facility.
In this age of digital healthcare, the foundation for any enterprise is a solid data storage strategy.
The impact on the acquisition of this platform can have profound impact on the long-term profitability and clinical operations of
the enterprise.
Just like purchasing any pre-fabricated solution, you might feel you remove the risk of purchase because of the package, but long-term you will limit your options to adopt technology or participate in sharing in this fast-paced and dynamic market for higher costs as technology changes. Choosing an application-neutral data storage solution that addresses the cost and liabilities of maintaining the data for a five- to seven-year clinical life and beyond requires research into the nuances of the costs structures and software used to manage data. These upfront investments will deliver a positive return to both your practice, and your healthcare enterprise and provide a positive outcome for your clinicians.